Celebs
What Lou Diamond Phillips's Married Life with His Third Wife Is Like?
Lou Diamond Phillips, a multi-million dollar net worth earning Hollywood personality, relishes his married life with his third wife al while being a proud parent to his four children.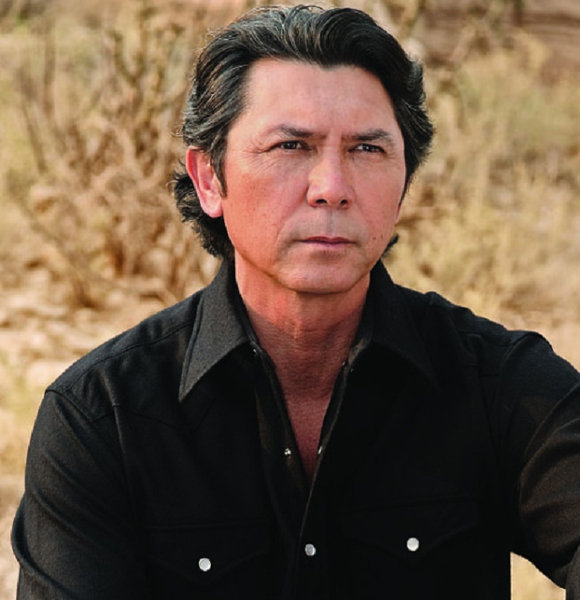 Lou Diamond Phillips, an American film director, and actor has seen many changes in his love life.
Well, as the quote goes, 'the third time is a charm,' Lou's marriage with his third wife has indeed added charm to his life. Besides, his previous relationship is definitely worth looking at.
Lou Diamond Phillips's First Wife
Lou was first married to Julie Cypher, an American filmmaker, on September 17, 1987. While their marriage lasted for three years until 1990, they never had children.
However, after they divorced, a turn of events came to light where Julie came out as a lesbian and began dating singer-songwriter Melissa Etheridge.
Unfortunately, Julie and Melissa parted ways after twelve long years of their relationship. On their separation, Melissa wrote a tell-all book that stretched on her relationship with Julie and also touched a little bit on Julie's divorce from Luo.
As Los Angeles Times wrote in an article about Melissa's memoir, it's reported that Julie separated with Luo to 'set up housekeeping' with Melissa.
Well, not too long after the divorce, the Southland actor fell in love again, and it was on the set of the 1992-film Shadow of the Wolf where he met actress Jennifer Tilly for the first time.
But this time, his relationship did not end up in marriage. The pair were briefly engaged and soon split.
Just a couple of years later, the Ambition actor married Kelly Phillip, a Penthouse model. From almost eleven years of their marriage until they divorced in 2003, the two became parents to three daughters. After the divorce, they settled for shared custody of their daughters.
Luckily, despite his history of unsuccessful relationships, his married life with his third wife has proved to be the longest-running one.
Who Is Lou Diamond's Wife Now? 
The actor tied the knot with his third wife, Yvonne Boismier Phillips, in 2007, immediately after he finalized his legal separation from his ex-wife Kelly.
While his personal life was a constant subject of attention, the actor hit tabloid headlines where the news of domestic battery in his relationship with Yvonne came forth.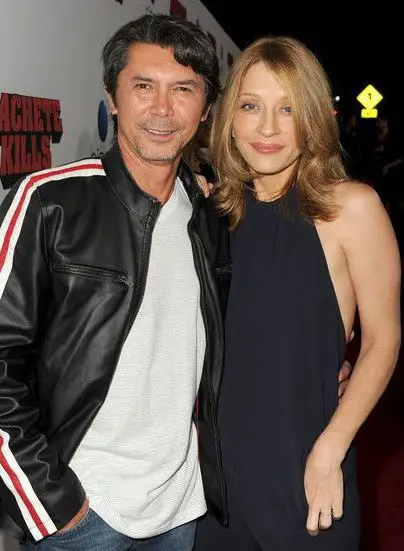 Lou Diamond Phillips attending a premiere​​​​​​​ with his third wife, Yvonne (Source: Pinterest)
Although Lou denied the allegation, the relationship was indeed going through a turbulent phase at the time. However, after a series of counseling sessions, as ordered by the court regarding their domestic battery, the pair made it through.
Now the couple relishes a happy married life, already completing fourteen years of marriage and many more years to go. From their marriage, they are parents to a daughter who was born the same year the two got married.
Who Are Lou Diamond Phillips's Children?
Lou's children with Kelly are Grace, Isabella, and Lili, while his daughter with Yvonne is Indigo.
Grace and Isabella, twins, were born in 1997, and Lili followed two years later. Further, Indigo, the youngest one, was born in 2007.
Now his children have grown into young adults already on the run to set the mark of their own professionally.
Lou's firstborn, Gracie and Isabella, are pursuing modeling. Gracie is excelling in her field of work with her collaboration with top-ranking modeling agencies, Next Model Management Miami and One Management.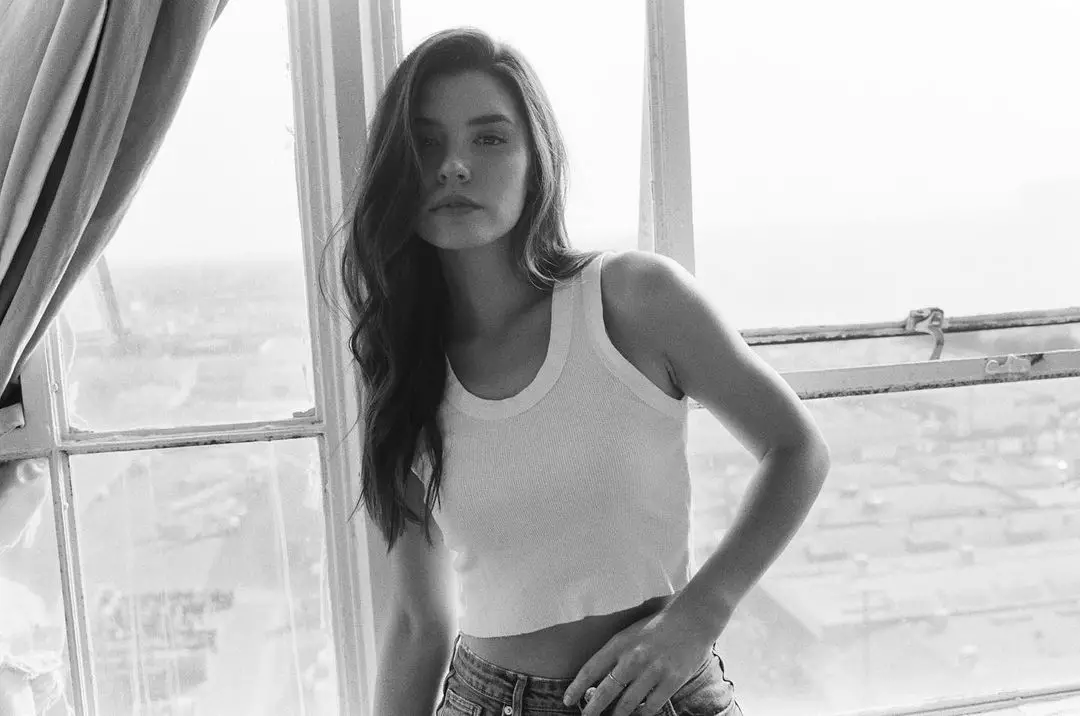 Lou Diamond Phillips's daughter, Grace (Source: Instagram)
On the other hand, Isabella, besides modeling, made appearances in a variety show, Pauline's Online Show.
As for Lili, age 21, she is probably busy with her academics as nothing of her diving into the professional sector is known. The same goes with his youngest one, Indigo, who is currently only at the age of thirteen.
Given that Lou is amongst the acclaimed personalities with an acclaimed net worth in Hollywood, no wonder his professional success positively influenced his kids, who seem to be heading towards a promising future.
Lou Diamond Phillips's Net Worth
Making his career debut in 1984, the actor has appeared on numerous hits, including his most notable ones such as La Bamba and Stand and Deliver.
His breakthrough role in La Bamba as Ritchie Valens added to his exposure. With his expanding fame, the actor went on to explore both acting and directing.
To sum up the success he has garnered over the years, he definitely holds a net worth of multi-millions.
As reported by CelebrityNetWorth, Lou is entitled to a net worth of 6 million dollars, which is totally fair witnessing his acclaimed career.