Entertainment
Luis Roberto Guzman Shares Why He Does Not Want Children
While Luis Roberto Guzman is constantly subjected to gay speculation & questions regarding his wife he comes clean about how he will never have a child.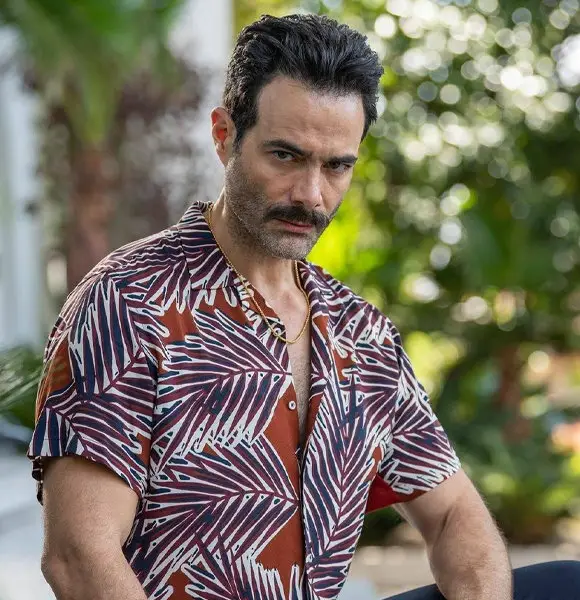 Puerto Rican actor Luis Roberto Guzman says there are "many mouths to eat," and he is not planning to have any children.
The actor soared to fame after his breakthrough role in the Mexican TV series El Pantera, and now he is one of the most familiar faces in soap operas.
With increasing popularity, the actor's personal life has garnered extensive attention as he is not very open about it with the public. But his view on not having children sure raises questions about who his wife is.
Does Luis Roberto Guzman Have A Wife?
Appearing in an interview at a talk show program, Sale el Sol, on March 26, the actor made it pretty clear that he has no plan on becoming a father.
Luis Roberto Guzman talking about why he does not plan to be a father (Source: YouTube)
Fatherhood is definitely off his wish list with his statement of not having a child, but the question remains if marriage is also off his priority list.
Although the El Pantera actor prefers to remain mum about his love life, he is not known to have a wife to this date. However, in the recent interview, he did clarify why he does not want a child saying,
I think we are many, there are studies, and it is scientifically proven. Many mouths to eat does affect what we step on.
His interview suggests that his concern for overpopulating the world's population keeps him from considering parenthood, but only time will tell if he plans to get himself a wife.
As he is not opening up about his relationship status, his fans are already speculating his sexuality, assuming he might be gay.
Is Luis Roberto Guzman Gay?
If you have watched the Netflix series Who Killed Sara? Luis's outstanding portrayal of a gay character will probably have you thinking the speculation might be correct. Well, that's obviously what good acting does.
In the series, he stunned his viewers with the steaming romantic on-screen chemistry with co-actor Eugenio Siller. Even before appearing on the Netflix series, the actor has played gay characters in the past, including in the drama film La otra familia.
Besides, his Instagram post of June 29, 2019, where he shows his support for the LGBTQIA+ community mentioning a hashtag 'happy pride' and a caption that read 'let's live without judgement,' might have also added fuel to the speculation.
But, that simply is not evident to him being gay. As he has not addressed anything about his sexuality publicly, the truth about his sexual orientation remains uncertain.
More On Luis Roberto Guzman
Luis's journey in entertainment began after his failed attempt to enter a musical group Menudo. The University of Puerto Rico graduate later moved to Mexico in pursuit of a career in acting.
In 1998 Luis made his acting debut with the television film Flores de la noche, while he entered television drama in 2000, appearing on Siempre te amare.
Out of the several films and series he has been a part of, the most notable ones are his roles in Alborada, El Pantera, and Ladies Night.
Moreover, his most recent memorable act includes his portrayal in the Netflix series Who Killed Sara?. Considering his successful career in entertainment, Luis must have garnered a net worth of over a million dollars. And given the place he has made among his fanbase, the artist sure has a promising future ahead.