Marilyn McCoos's lives a prosperous life with her husband and children all the while flaunting over million-dollar net worth.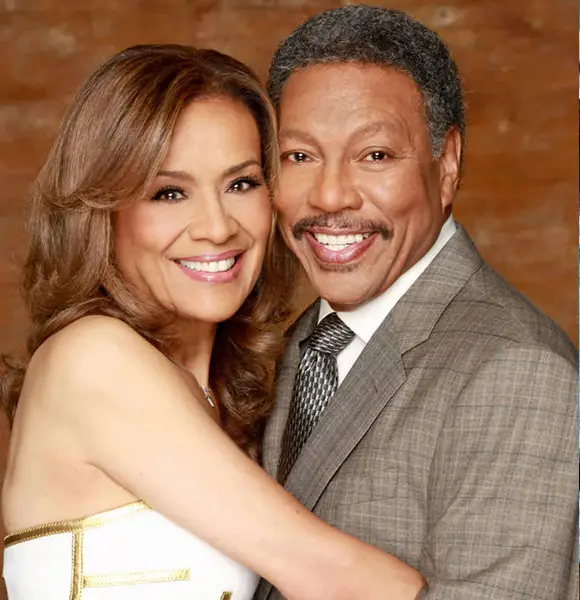 American singer Marilyn McCoo is surrounded by love all around. From a glorious career to a marriage association that has lasted for over five decades, McCoo lives a life that people dream of. However, things are not always as glorious as they seem. 
McCoo has her fair share of wishes that never came true, and despite achieving a success that can never be beaten down, she still feels like she has missed out on a very important aspect of her life. 
Does Marilyn McCoo Have Children?
Well, that is the exact thing that the vocalist of 5th Dimension feels like she has missed out on. The eight-time Grammy winner sat down with the Pittsburgh Post-Gazette to talk all about her success. 
Whereupon being asked if she made any sacrifices in her career, she replied, 
"I wish that maybe I had one or two more children. That is something I feel that I have missed out on. "
But the most wonderful thing is McCoo never let the sense of not having her own child affect her life with her stepson. 
Yes! Marilyn and her husband's marriage might not have bore a child, but the two equally love Billy's son Steven.
Marilyn married her husband Billy Davis Jr, who is a fellow musical legend, in 1969. While some marriages fall and fail in a very short time, theirs has lasted for well over 52 years. 
Her husband is also the band's founder, and she worked as the female vocalist, 5th Dimension. Billy brought along his son into their marriage when Steven was just five years old. 
The Couple Talk About 50 Years Of Marriage
McCoo shares that she is very "thankful" to have a son from Billy's previous marriage. She further shared how Steven lived with his mother and then lived with the couple for six years, eventually going back to her again. 
Another Musical Legend: Roberta Flack is Still Alive! The Legendary Song Maker Just Has Some Health Issues
Marilyn might at times feel a void in her heart that now seemingly cannot be filled; however, her stepson, whom she loves dearly, surely fills her void with unconditional support and love. 
The wife-husband duo who raise a kid together are also partners in each other's ventures. Probably, understanding and loving music together made them bear each other for five complete decades, oh and not to forget love, of course. 
Marilyn has never left her husband's side, be it professionally or personally, as a result of which the four-octave vocal range singer now boasts a delicious networth which she accumulated through herself and her husband's support. 
Marilyn McCoo's Net Worth 
Marilyn, age 78, has earned a hefty fortune over the course of her career. The song "Up, Up and Away" was the one that changed everything for the couple. 
Marilyn McCoo Performing Up, Up & Away
It was the one that helped her win four Grammy Awards, and considering it was her husband's label, the two were surely thrilled to be a part of it. 
Multiple Grammy Winner: India Arie Blooming With Husband-Like Figure; Soon To-Be Family?
Reflecting on the memory with Closer Weekly,  she said, 
That song made us win four Grammy Awards. It was so funny because we didn't even know what a Grammy Award was. In 1967, the Grammy Awards weren't on television yet!
The couple in the same interview also said that they had had moments of discussion with each other, but in the end, everything ran smoothly. 
Building a legacy out of something that she loves, Marilyn now boasts a net worth of $8 million, as reported by CelebrityNetWorth. 
As of now, the couple has still kept their enthusiasm alive, and they still go on tours together. Recently, Marilyn has announced their small musical concert as a part of the Christmas special, which will happen on December 3rd and 4th.