Entertainment
Mark Wahlberg Gets All His Tattoos Removed - Here's Why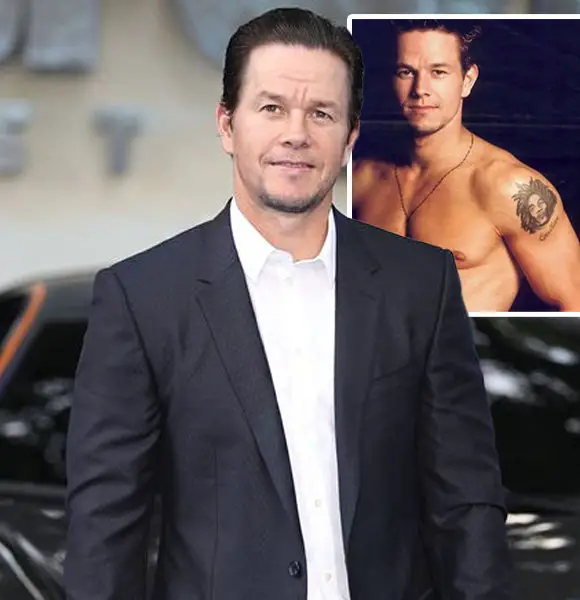 'Transformer' star Mark Wahlberg has been in the industry since the 90s. He started as a musician and later stayed as an actor and producer.
Since he was in the public eye from a young age, people have noticed every detail about him, one of them being his tattoos.
Mark was a tattoo fanatic back in his troublesome teen years, and he had around eight huge inks across his body.
They stuck with him for a long time before he decided to get all of them removed. However, the meaning behind some of his ink designs might intrigue you.  
Mark Wahlberg's Tattoos Meanings
As per Body Art Guru, Wahlberg got his first ink on his ankle at the young age of 12. It was a shamrock tattooed on his left ankle, which was later covered by a design of Tweety Bird inside Sylvester the Cat's mouth.
That was just the beginning of the journey with Mark's inkings. He had four other prominent designs on his body, from his shoulders to his neck and chest. Most of them were related to his interests.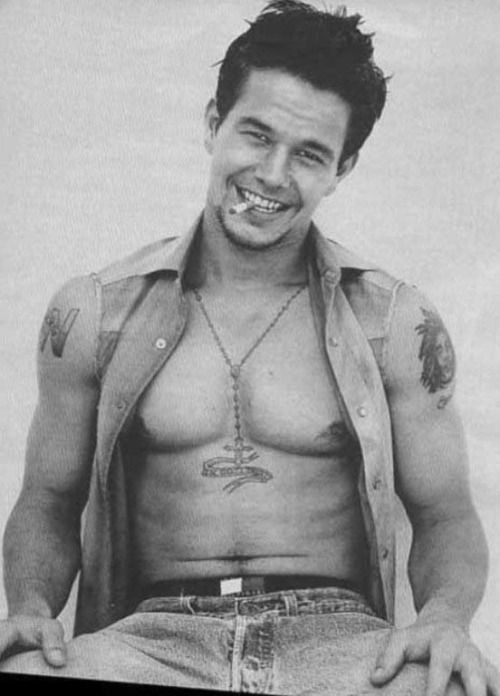 Mark Wahlberg flaunting his tattoos in his younger days (Source: Pinterest)
Mark had a huge rosary design that went around his neck and down to his chest. The artwork ended with the crucifix at the bottom. Moreover, this wasn't the only religious tattoo that Mark had.
Right below the rosary and crucifix were the words "In God I Trust." He comes from a Catholic background which explains his tilt towards God and religion.
His next tattoo was dedicated to himself. He had a big design of his initials "MW" on his right arm, right below his shoulder.
The design was finished off with "WAHLBERG" written across his initials. Another large ink design he had was of the legend Bob Marley. Mark had Bob Marley's portrait inked on him along with the words from his favorite song, "One Love." 
The artwork lasted with him for a good chunk of his career, but the actor bid them goodbye when he reached his 40s. So what made him change his mind? 
"Maturity and sensibility" was his answer when James Corden asked about the reason behind his ink removal on his show. Mark is now ink-free, and he shared his experience behind the removal process.
Mark Wahlberg's Tattoo Removal- Before And After
After five long years of treatment, Mark has turned his body into a clean slate once again. However, he shared on James Cordan's show that the experience was extremely painful.
More precisely, he explained that the removal process was much more painful than actually getting the ink in the first place. He said,
1000% more painful. It's like hot bacon grease getting flicked on you over and over again.
Learning from his bad experience, he now advises the younger ones not to get tatted impulsively. He even took his children to see the painful removal process so that they knew not to get inked.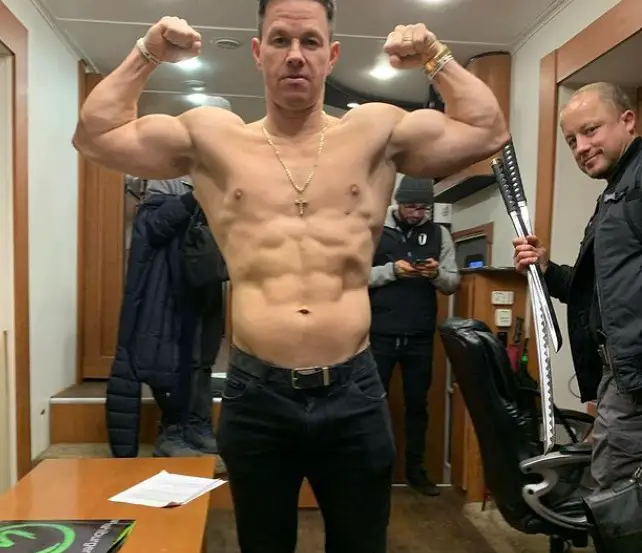 Mark Wahlberg Flaunts His Physique (Source: Instagram)
Furthermore, he advised rapper Post Malone against getting them too. Post Malone is known for the ink designs on his face, and he had no plans on taking Mark's advice, as he ironically went ahead and got two more tatts after that.
Mark further elaborated that Post Malone said all his tatts had meanings and would keep the designs forever. But Mark knows from experience that's not the way things turn out.
However, it all worked out great for Mark as he is training hard and working on his body. He proudly shares pictures of his progress on Instagram, and he's been able to maintain an astonishingly impressive figure even at 50 years of age.