Entertainment
Marvin Agustin & His Ex-Wife Remain Friends Despite Divorce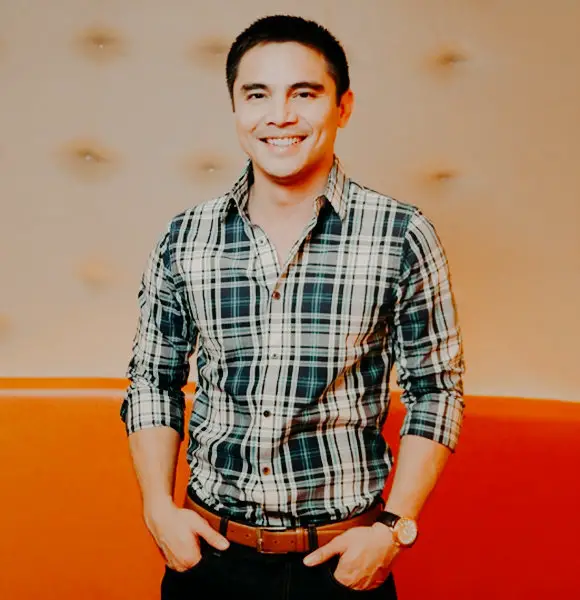 Marvin Agustin has been able to keep the relationship with his ex-wife unharmed. Even after being separated, he does not hesitate to wish her ex-wife on several occasions, from Mother's day to their anniversary.
Friends Forever
Despite being an ex-husband, Marvin, never forgets to cherish his past relationship with his ex-wife. He makes sure to wish the mother of his children on every Mother's Day.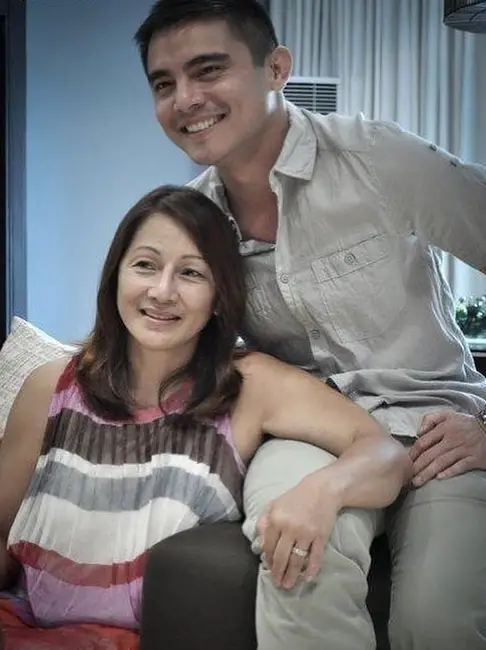 Marvin Agustin's And His Ex-Wife (Source- Facebook)
The actor also wished his ex-wife a happy anniversary on what would have been their 23 years of marriage in 2020.
Sharing a beautiful picture taken with his then-wife 23 years ago, he wrote (translated), 
"Thanks... for 23 years of beautiful memories! Let's make our next projects and our friendship even sweeter! Taken exactly 23 years ago! Happy anniversary..."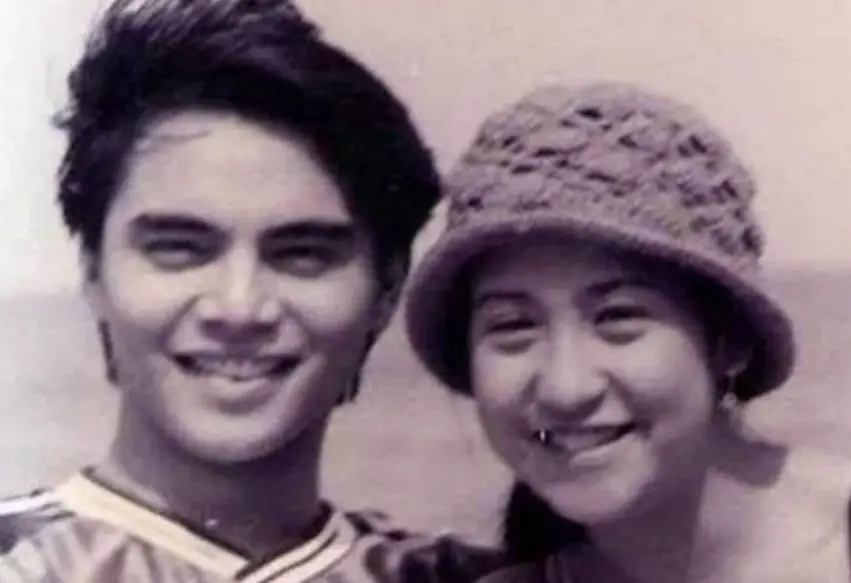 Marvin With His Ex-Wife Almost 24 Years Ago (Source- Facebook)
Getting to see the pair manage to keep their bond so fresh, even after separating, is commendable, to say the least.
The Paano Kita Mapasasalamatan? star, Marvin has kept the details of his marriage and personal life hidden from the tabloids.
As a result, the only way we can define the nature of his relationship is with the small number of pictures he has posted here and there.
From what we can tell, he has known his ex-wife, Tet, for more than 24 years now. The pair separated when their twin children were just one year old. Although it seemed like the separation could cause the family to fall apart, the couple proved the speculation wrong.
Even after all these years, the two are each other's best friends and co-parent their beautiful children together. 
As of now, the father of 16-year-old twins has not been in a relationship with anyone. Instead, it seems like he is booked and busy with his projects.
However, after his separation from Tet in 2006, the actor had made headlines when he was in a relationship with fellow actress Pauleen Luna. But nothing much came out of their relationship, and they broke up shortly after.
Agustin has always been hush-hush about his personal life, but his want for privacy has only webbed him more into rumors. 
As normal as it is, the charming chef has been subjected to multiple gay rumors. 
Is The Father Of Two Gay?
The netizens and media speculating someone to be gay is no new news in the industry. 
In 2017, the rumors surrounded Marvin when he was spotted on vacation with Markki Storem, a finalist of Pilipinas Got Talent. The two were spotted vacationing in Hongkong and the USA. 
And before any of them could provide a statement, the media reported their relationship rumor to be true.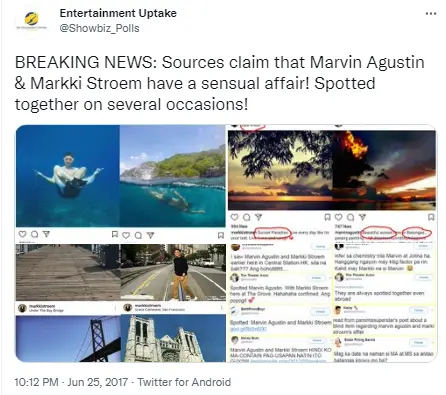 Sources Claiming Marvin's Gay Rumor (Source- Twitter)
However, the claims were quickly shut down by the actor. While talking to Pep. Ph Agustin defined his relationship with Storem by saying,
"He's a good friend"
And there you have it, short and simple! 
Therefore, given his claims and dating history, we can very much confirm that Agustin is not gay. While it is still a matter of mystery to tell what path Marvin will choose for his dating life, his professional life has always given us something to look forward to. 
Never Stuck To Just One
The Filipino fame never stuck to one thing in his professional life. Rather, he ventured out in areas such as business, entrepreneurship, and more.
Marvin, age 42, owns a restaurant called Sumo Sam that specializes in Japanese-American cuisine. He also owns two other restaurants called John and Yoko and Cafe Ten Tias restaurant. 
The 42-year-old also hosts his own cooking page named Tito Marvs. In addition, he features his dishes in another cooking page named, By Secret Kitchen, which provides online delivery services.  
Well, for any working person, it already seems a lot to manage. However, for Agustin, it seems like 'no big deal.'
He has his business branching to his production company, which hosts concerts and events. And alongside that, he has quite a successful movie career.
The 42-year-old started his acting career from the Philippine series Gimik back in 1996, and his career skyrocketed. 
In a career ranging back to almost three decades, the actor-businessman has hardly taken any break. He has worked in almost 40 movies and about 50 television series. 
The star has not revealed much about his personal income either. But going by his numerous ventures, we are certain that his net worth is valued in millions.