Music
Insight Into Matt Stell's Personal Life
Matt Stell recently got tangled in the rumor about dating a fellow country singer and became a major topic of discussion for many.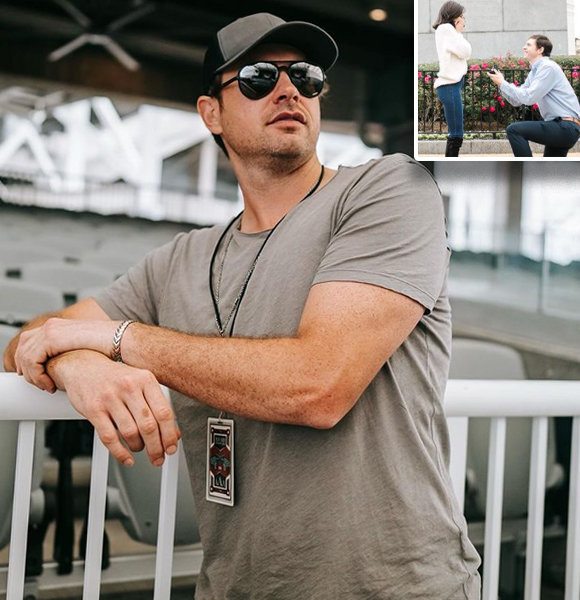 Matt Stell, an American country singer, recently got tangled in the rumor about dating a fellow country singer. 
So naturally, the news about his rumored girlfriend got massive attention and became a major topic of discussion for many.  
Who Is Matt Stell Dating? 
Famous faces getting into rumors is not a new topic and Matt Stell being one of the famous faces is also not an exception in this context.
Recently, Matt Stell and Rachel Bradshaw, who belong to the same music industry, were rumored to be dating each other. 
The two even went on a date in 'The Bradshaw Bunch' show, where they spent some quality time together, which might be the reason why their dating rumors started spreading like wildfire. 
However, this spicy headline was inaccurate, as Rachel Bradshaw introduced her new boyfriend to the world on 30th September of 2021. 
Bradshaw has kept the identity of her boyfriend a secret and quoted her statement in the show as, 
"I'm not single anymore. But while we were filming, I was very single— and working. We worked every day for months so I just got to know myself really well."
Besides, Rachel and Matt also do not follow each other on their respective Instagram. This isn't the first time when the singer's personal relationship was highlighted in the media. Back in 2018, Stell's engagement took the media by storm. 
Is Matt Stell Married? 
On December 16, 2018, Stell took to his Instagram and shared a swoon-worthy picture of him getting down on his knees and proposing to his beautiful girlfriend, Sophie LeBlanc. 
The heartwarming expressions on their faces were enough to showcase how happy they were at that moment. Before their engagement, Stell dated his wife-to-be for six years. 
The couple got engaged during their trip to New Orleans, and apparently, they set their wedding date for January of 2021.  
However, the pair broke up soon after, and Stell's wish to make LeBlanc, his wife could not be fulfilled. Talking about their split with People, Stell stated, 
"There are no hard feelings... It's the opposite, you know. We both want each other to be happy, and right now that means that it's not together."
After his statement, Matt did not touch on any topics regarding his love life and fully devoted himself to his career. 
Insights on Matt's Career
Matt spent several years sharpening his songwriting skills with no possible opportunities nearby.
He tried several times to write and release his song and even tried to gather his fan's interpretation of their music taste through his social media comments as well. 
Soon he caught the attention of the publisher Ash Bowers and signed a deal. 
The result of his deep insights with audiences led Matt to create "Prayed For You" with the companionship of Bowers and Allison Veltz Cruz; the song then acted as the 'turning point' in his career. 
Fast forward to 2019, he prepared his tour with Chris Young in San Diego and then released his song "Everywhere But On," which was available for radio play on 02 December 2019.
As of 2021, his new song "Boyfriend Season" is available for streaming on several platforms. 
Matt Stell's Family 
Arkansas-born Matt Stell has not talked much about his family, but his Instagram does show some glimpses of his lovely mother. 
Like a good son that he is, Stell never misses a single occasion to appreciate his mother. On the occasion of Mother's day 2021, Steel took to Instagram and shared a happy picture of him and his mother with a very witty caption that read, 
"Mom and I after she set a beer joint on fire that didn't pay me after a show. Happy Mother's Day Momma. Thanks for the support."
Likewise, Stell has not missed a single Mother's day to express his gratitude towards his mother. Apart from his mother, his Instagram also features glimpses of his other family members. 
Moving on to Stell's early life, he used to play basketball throughout his college life at Drury University under an athletic scholarship. After his education, Stell worked in the farming and construction sector while pursuing his Master's degree at the University of Arkansas. 
Fast forward to now, Stell is one of the renowned country singers with a large fan base supporting his journey.