Music
Explore Michael Anthony's Family Life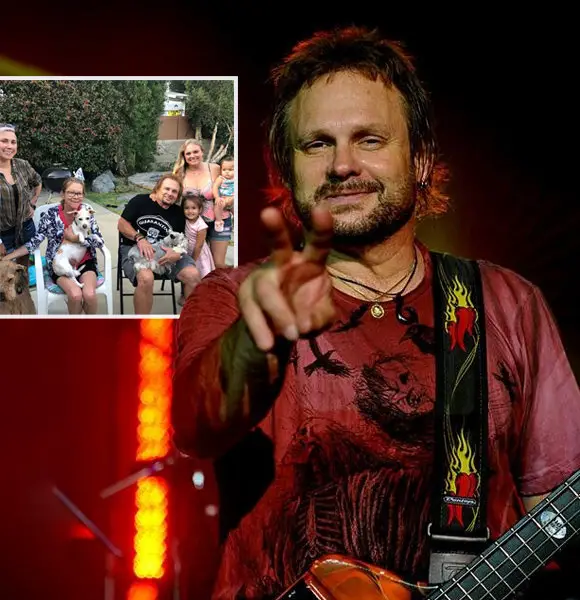 The world knows Michael Anthony as a hard-core rocker, most famed as the bassist of Van Halen.
But when the bassist is not on the humongous stages, moving thousands and thousands of music fanatics to the rhythm of his bass, he is a regular guy finding happiness and contentment in the fulfilling family life he built with his wife of over three decades.
Michael's Decades of Togetherness with Wife
The beginning of a happy marriage for Michael dates back to 1985 when he shared a lifetime of commitment with his wife, Susan Hendry.
And what adds magic to their love story is that they have been together since their high school days and have seen each other grow together through different phases of life. 
Having been through thick and thin together, their unwavering love life is unquestionably a relationship goal.
Michael takes every chance to show his love and gratitude towards his better half, whether it be through his swoon-worthy Instagram posts dedicated to her or through his award acceptance speech.
Michael, recognized for his tremendous contribution to the music, was awarded a RockGodz Hall of Fame award.
In the surreal and exhilarating moment, Michael addressed the important companions in his life who have helped him achieve the greatest feat, and one of the noteworthy persons in his journey to unprecedented success is none other than his spouse.
Get to know -Who Is Jeff Lynne's New Partner? Is She His Wife?
Thrilled with the honor, the bassist gave an acceptance speech where he mentioned how his partner had been with him 'through the whole thing.' Further, he thanked her for her selfless support saying,
I want to thank my wife, my beautiful wife, Sue. We've been married for 35 years. She's been with me through the whole, whole thing, oh my god!
Besides, his Instagram feed perfectly encapsulates his treasurable moments with his close ones, and his spouse is one of the regular faces you will see on his Insta feed.
One of the recent 'gram posts he dedicated to his beloved partner is from May 10, 2021, on the occasion of mother's day. Posting the pictures of all the significant women in his life, Michael wished them all a warm mother's day.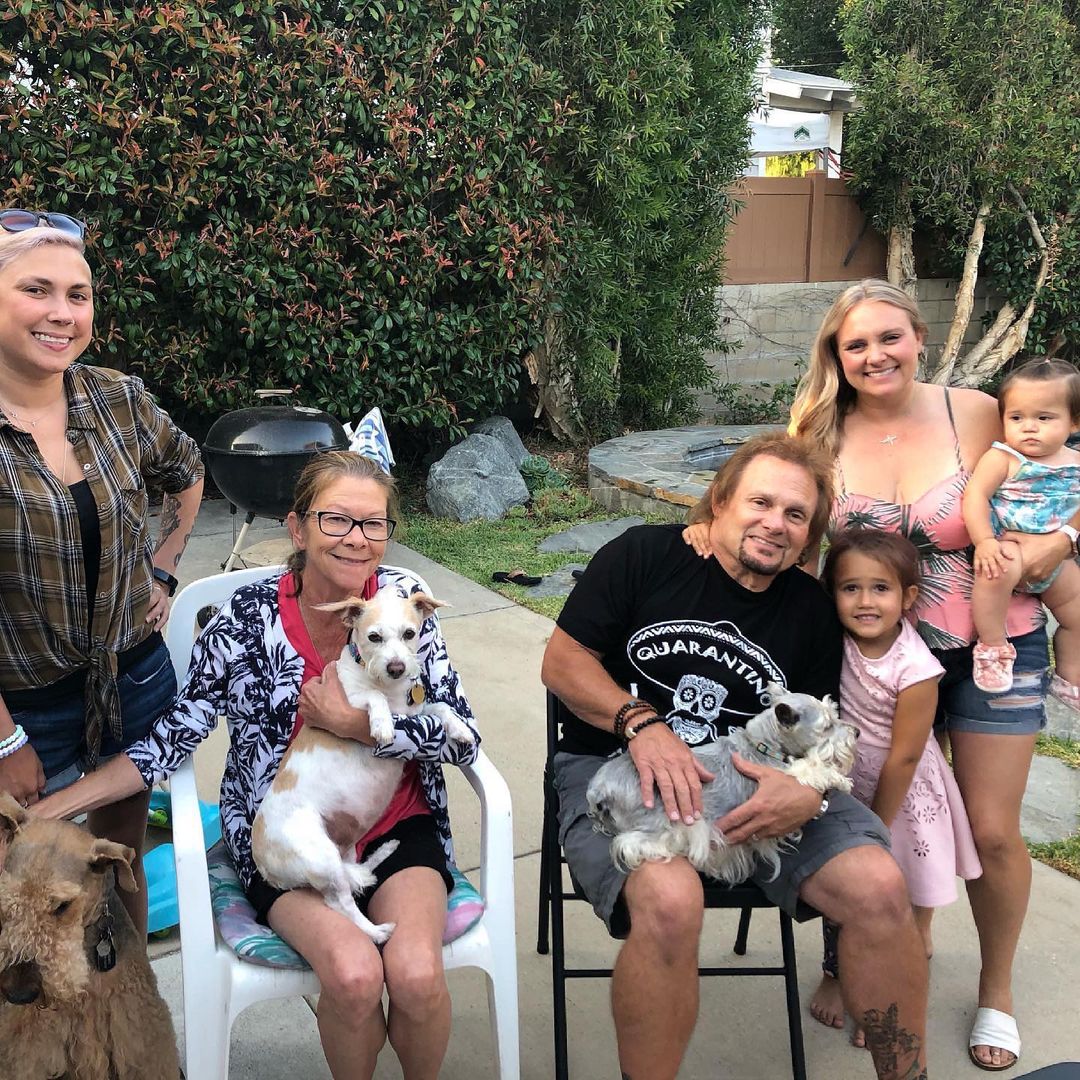 Michael Anthony alongside his partner and family (Source: Instagram)
Likewise, from the pool of several of the couple's love-filled Instagram posts, the one that stands out the most is his reminiscent post from 2016, where he shared a picture dated back to 1984.
As he mentioned in the caption, the romantic moment captured in the picture was when Michael was shooting a video for Hot for Teacher. Even all these years later, the love they share is as youthful as in the past.
Michael and Susan are parents to two daughters, Elisa, born in 1985, and Taylor, born in 1992.
The family further expanded with the addition of two granddaughters, and Michael loves spending time with his adorable two little grandchildren.
More on -Who Is David Coverdale's Wife? His Staggering Net Worth REVEALED
More on Michael Anthony's Family Life
Michael is a big family guy at heart, and it shows through his social media presence. He doesn't miss out on celebrating any special occasion with his loved ones.
On a recent holiday post on his Instagram, he is seen carrying forward his family tradition, making sausage at home to homage to his father.
Born to father Walt and mother Carol, the bassist grew up in a tight-knitted family alongside his older sister Nancy. The love and admiration he shared with his parents and sister growing up reflect through the bond he shares with his spouse, children, and grandchildren.
The bassist leads an exemplary personal and professional life from acquiring humongous success in music to having a fulfilling life with his loved ones.