Entertainment
'God saved my life thru you' Michael Franzese Praised His Wife of Over Three Decades
Michael Franzese never backs away from sharing his gratitude towards his wife for looking after him and their children despite going through numerous challenges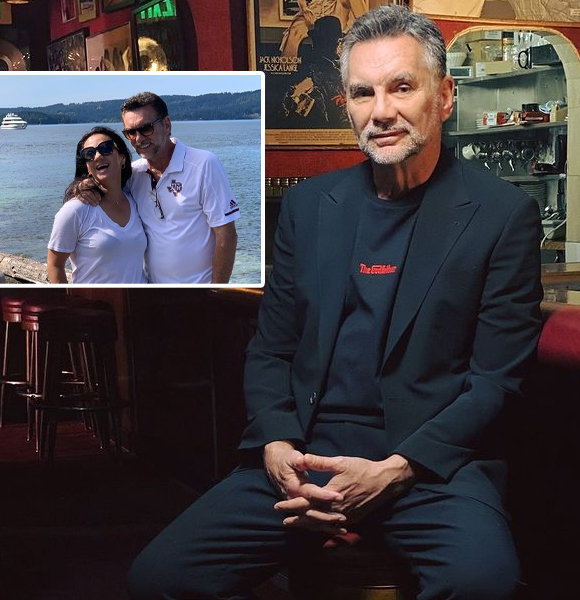 "The strongest emotion you can have for somebody is Love. Love lasts when it's really true love," infamous mobster-turned motivational speaker Michael Franzese wrote, dedicating the lovely sentiments to his wife of over three decades. 
Michael is no stranger in the underground world of gangsters. Known as 'Prince of Mafia,' the former mobster was named one of the most powerful Mafia bosses. 
Although he held great power as the captain of the Colombo crime family, being a member of a criminal is no joke.
Living under constant danger of life at risk, the former mafia prince has been lucky to have a supportive wife, Camille Garcia, looking after him and at the same time taking care of their children while he dealt with prison time and countless trials. 
Expressing his heartfelt gratitude towards his wife, Michael dedicated an Instagram post on Valentine's day of 2020, writing, 
MY BEAUTIFUL WIFE! - The Love of my life!... Supported me thru federal trial, 8 years in prison, 2 years parole and so many other challenges. Raised our children through it all... God saved my life thru you, my love... I LOVE YOU with all my heart. Forever & Always. HAPPY VALENTINES DAY!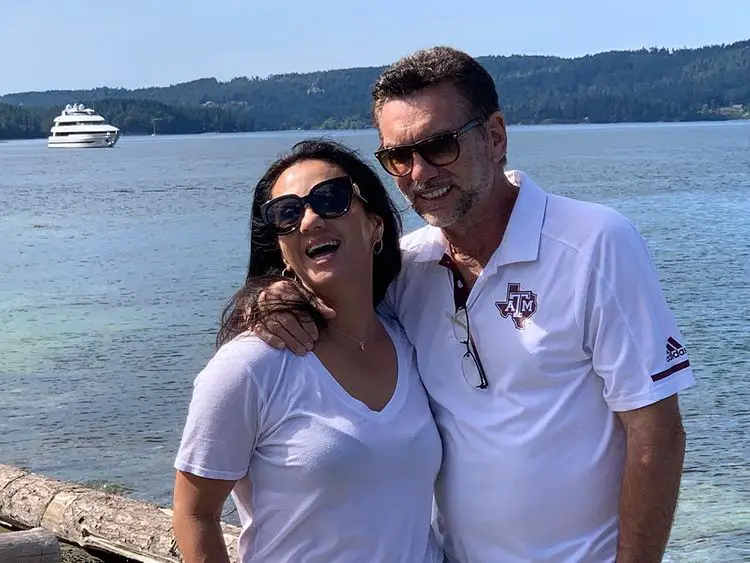 Michael Franzese with his wife, Camille Garcia (Source: Instagram)
Having been through numerous challenges throughout his times as a mobster, from serving in jail for years to being a target of rival criminal members, Michael's wife has remained by his side, being the pillar he needed to get through the uncertainties. 
Passing through all the turmoil life had to offer, together, they have built a beautiful family of six blessed with four daughters.
How Did Michael's Love Story Begin?
His love story began at the set of Knights of the City, where Michael was the producer, and Camille undertook the role of a dancer. 
At their first encounter, Camille worked as a dancer while Michael was at the peak of his crime career. 
For the Mafia prince, it was love at first sight. He approached Camille and set a date, but Camille stood him up five times in a row. 
Although Camille was not very fascinated with Michael, Michael, on the other hand, was drawn towards her for her committed faith in Christianity. 
Winning Camille's heart was not easy for the former crime master, but eventually, they began dating and soon turned husband-wife. 
Camille's presence in his life was much more than he could have imagined. Through her faith in God, she helped Michael fall in the grace of God and give up his crime business entirely.
Camille shared her story about the early phase of Michael's journey towards faith in God, saying, 
It took him 10 to 12 years to actually be okay with grace and forgiveness and that he was forgiven and that God's mercy was for him too. I think that was the hard thing for Mike. He couldn't accept that. Baptism helped because it was a ritual for him 
Michael Franzese and his wife, Camille, share their story 
A Proud Father to His Children
Camille has not only given him the life he could only imagine away from crime but also blessed him with four daughters, whom he adores dearly. 
As he is very transparent about his family life, he frequently takes to his socials to share his affection for his daughters and wife.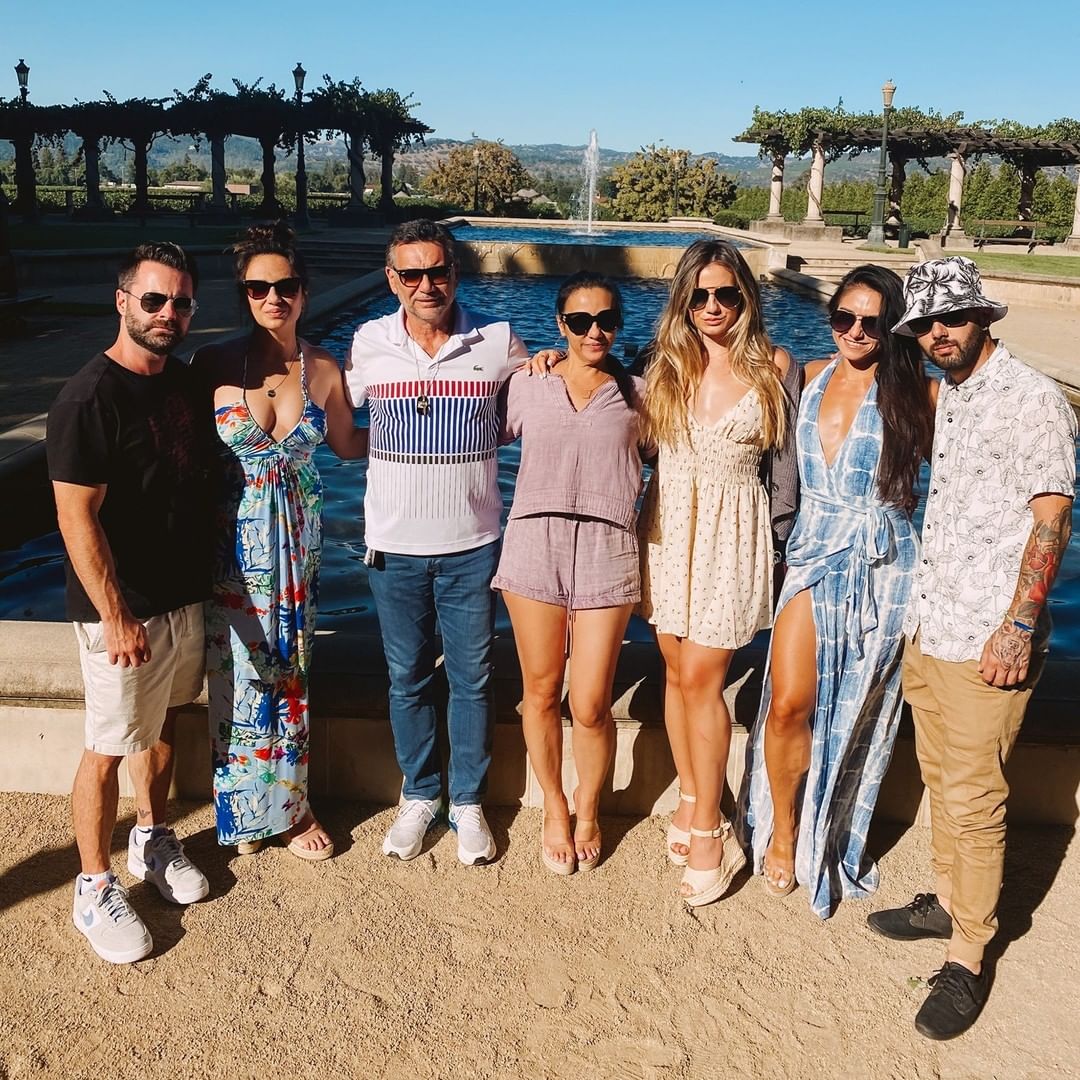 Michael posing with his family (Source: Instagram)
On the occasion of Father's day on August 22, the proud father took to his Instagram to share a family picture with his kids and wrote a heartwarming caption, 
IF FATHERS would do what God calls them to do and take the initiative to lead in their homes, it would change our country. Almost every social ill in America today can be traced directly to the breakdown of the family, and specifically, the absence of fathers. 
Sharing one of the fond memories of his daughter while young, Michael once said that one of his daughters wanted to become a police officer. He quoted, 
She wakes up one morning, and she says, 'Dad, I want to join the police department.' I was stunned. She said, 'Yeah, I want to do some good.' She really was committed to doing it. 
Despite having a history with criminal associations, Michael did everything he could to give his children a safe and secure life. However, the motivational speaker is also a father to his three children from his previous marriage.
Michael was previously married to Maria Franzese, with whom he shares three kids, two sons, and a daughter. 
Although he is open about his love life with his current wife, the details on his first wife remain under shade. But his children from his previous often make an appearance on his socials. 
Michael's journey from the criminal underworld to being a man of faith was not smooth sailing. But his constant effort to change and urge to provide a safe environment for his family to grow in kept him going through the transition.