Entertainment
High-Profile Reporter Michael Schmidt's Has Found A Potential Wife?
Michael Schmidt is allegedly dating his colleague with whom he hosts a segment together which has raised the questions about her being his wife.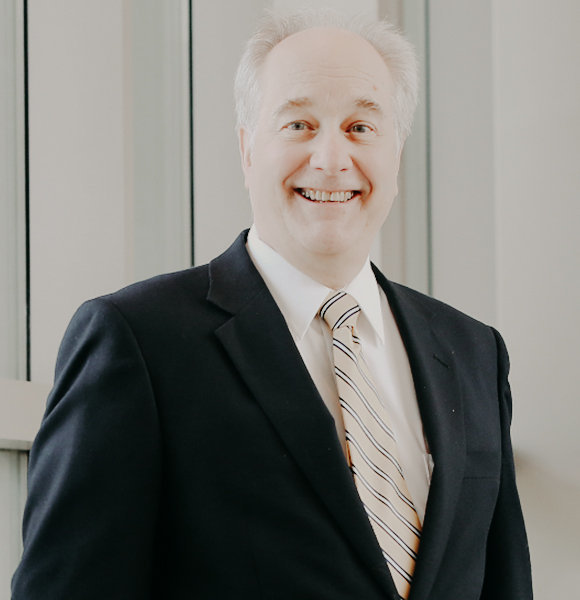 American Journalist, Michael Schmidt, is reportedly dating his fellow co-anchor from the MSNBC and NBC news.
The alleged pair rarely exchange interaction on social media, but pots were stirred when his alleged beau took to Twitter to thank him for his news reporting. She tweeted,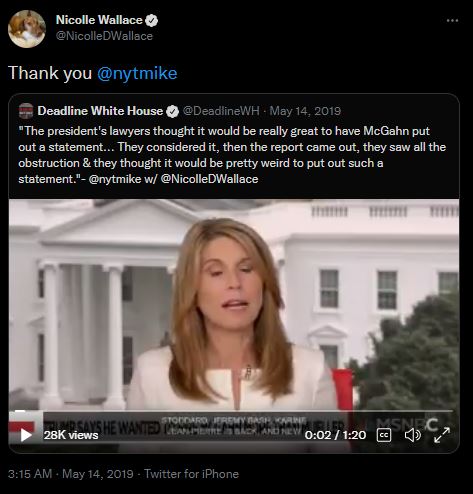 Michael Schmidt's Alleged Girlfriend Thanking Him  (Source Twitter)
Who Is Michael Schmidt Dating?
Michael Schmidt is reportedly dating Nicolle Wallace. Page Six confirmed their dating rumors back on March 17, 2019. 
The news was attached to Nicolle's divorce from her then-husband. Nicolle divorced her ex-husband Mark Wallace and soon enough started dating MSNBC's Schmidt.
The ex-pairs were married for 14 years when the two decided that it was time to part ways. 
The now-pair are seen together on the show "Deadline: White House." 
Wallace is the former White House communications director for George W. Bush's administration. 
The Sun reports that a source close to Nicolle denied the dating speculation to Page six by saying, 
 "Nicolle is one of the most professional people I know."
Also further added that their meet at SXSW was nothing but a breakfast meetup. 
Reports also state that the wonderful pair were spotted together at the SXSW festival back in 2019. 
Nicolle is also a New York Times best-selling author and is considered a notable figure on Women in Journalism. 
From her first marriage with Mark, she is blessed with a son named Liam, who was born in 2012. 
The pair are very subtle on addressing each other on their social media and never really post about each other on their platforms. 
Seems like, his fans now have to await the Journalist's wedding to know about the special someone in his life.
Despite having secrecy in personal life,  Schmidt's professional life is one of a kind. 
Gave A Hard Time To Politicians
On March 2015, Michael revealed that Hillary Clinton had used a personal email account when she was secretary of state. 
The action of Clinton apparently violated federal laws and landed her on a hot pit. The 38-year-old then was a lead reporter to the Hillary Clinton email controversy. 
But he did not only went for a big name from the Democratic party. He also exposed some deeds of the former Republican president, Donald Trump. 
In 2017, the reporter broke the news of the former President asking the FBI director James Comey for a loyalty pledge and to close the federal investigation on Michael Flynn. 
He won a Pulitzer Prize for breaking the news. He simultaneity won the Pulitzer Prize for covering news of sexual harassment allegations against Fox News's Bill O'Reilly. 
Schmidt was also awarded for his series on sexual predator allegations that were against Harvey Weinstein, which birthed the Me Too movement. 
On September 1, 2020, the journalist released a book named Donald Trump v. The United States: Inside the Struggle to Stop a President on Sep 1, which landed him n number three of The New York Times Best Seller and two on the Wall Street Journal's best-seller list. 
As of now, he works as a correspondent for The New York Times in Washington DC. 
More On The Correspondent
Born in 1983, Michael S Schmidt is a Jewish. As of now, he does not have a wife and is reported to be in a relationship with Wallace, which is still not confirmed. 
He was born in Nyack, New York. Born to parents, Racher and James Schmidt, he went to high school at John Randolph Tucker High School and graduated from Lafayette College. 
He first worked as a news clerk in The Times on 2005. Schmidt also covered the story of Iraq and was a correspondent for The Times in 2011. 
He is also a national security contributor for MSNBC and NBC News
He currently hosts alongside his beau on the MSNBC segment Deadline: White House.