Celebs
Michelle Miller Pays Tribute To Her Heroic Father- A Look Into Her Family
Michelle Miller has given much of her life to the journalism industry but by the looks of it, her never-ending passion for the field comes from her parents, especially her father.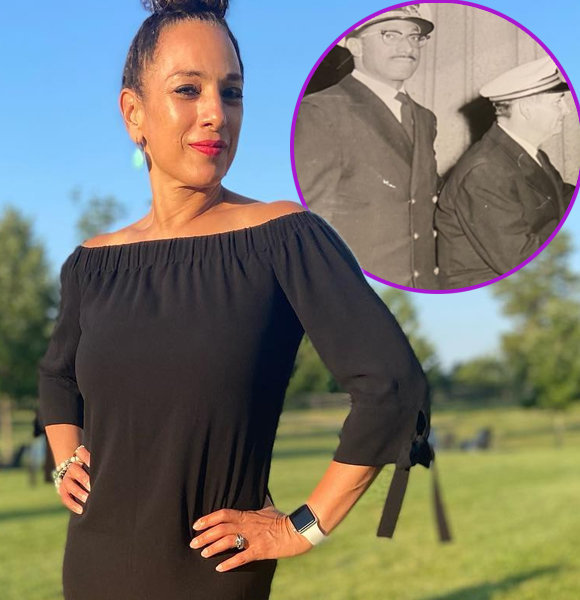 The national correspondent for CBS News, Michelle Miller, has given much of her life to the journalism industry. But, by the looks of it, her never-ending passion for the field comes from her parents, especially her father.
Recently she took to her Instagram to commemorate the achievements of her father and the contributions he provided for the country. 
Michelle Miller's Father 
Miller paid tribute to her father on her on the occasion of Veteran's day. The first picture from the post featured a close-up picture of her father during his time in the Navy. 
The other picture that followed was a zoomed-out version of the previous picture. Miller explained how the other officers were a bit distracted by women, but her father "stood at attention" while this particular photo was being taken.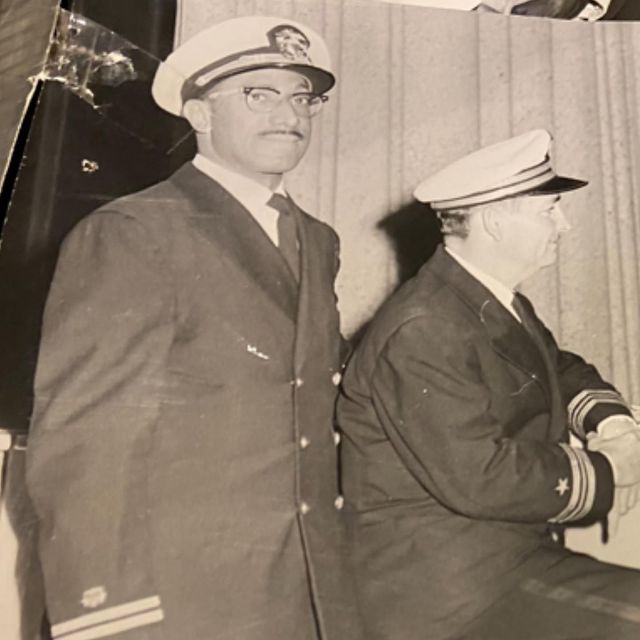 Michelle Miller Shares Throwback Picture Of Her Father (Source Instagram)
She shared how her dad was a Medical Officer during the Korean War. Miller's father was Ross Miller, and a little-known fact, he was the first physician to attend Robert F. Kennedy's assassination site in 1968. 
Ross and his wife were sitting in the audience when the horrific incident took place. Upon a doctor's call, he arrived on the ground, but people did not believe he was a doctor. 
"People didn't believe he was actually a doctor; he was an African American man."
She further revealed that she had also found out that her father was the first physician in attendance, and he traveled by ambulance with another victim. 
As a proud daughter, Miller has a lifetime of her father's achievements to look back to. Although the surgeon is no more, Miller's memories of her heroic father will always be with her. 
Touching more on Miller's family, her mother's identity is still concealed, but as per CBS News, she grew up without her mother and her aunt, Edna, took that place to provide all the motherly love that she could for her niece. 
Sadly, her guardian angel, her aunt, died on 4th September 2020. She took to her Facebook with a heavy heart to post a beautiful picture (very beautiful indeed) of her grandma smiling and shared the heartbreaking news. 
"My Dear Aunt, Edna Beatrice Miller Gardner, passed away today," she wrote, "She lived 95 years with a zest for life!... she raised 5 children... so appreciated, she will be missed!"
Miller might have lost the part of the family she was born with; however, she has made her new family along the way. A family alongside her husband and her children, which she cherishes wholeheartedly. 
Michelle Miller's Husband & Children
The co-host of CBS Saturday Morning is in over two decades of a long marriage with her husband. She married her husband Marc Morial in 1999, and together the pair have been blessed with two children. 
Miller's personal Instagram account is a testament to the blissful and happy life she lives alongside her husband and family. 
More On: CBS News Reporter, Morley Safer, Married to Jane Fearer, Loves His Wife As Much As He Loved Her 48 Years Ago
The family of four is a picture-perfect family complimented by a son, Mason Morial, born in 2002, and a daughter Margeaux Morial in 2005.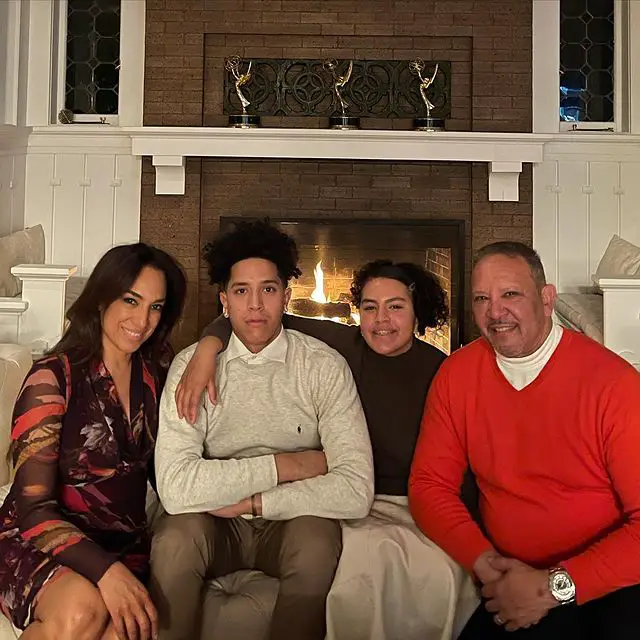 Michelle Miller With Her Family (Source Instagram)
Their son recently enrolled in the University of Pennsylvania, and as a proud father, Miller's husband took to his profile to share the news and declare his pride for his son. 
Likewise, Michelle is a proud mother as well; she shared a picture of her daughter, who seems to be in a Volleyball team, and mentioned how proud she was of her. 
Moreover, her husband, Marc Morial, is a civic leader and president of the National Urban League who has a daughter named Kemah Morial from his past relationship. 
From a successful career to happy and joyous married life that spans about 22 years, Miller is definitely one of the lucky ones, and so are everyone who is around her nurturing presence.