Entertainment
Micky Ward Met His Wife Through His Fathers Acquaintances And Now They Are Inseparable
Micky Ward gives all the credit for his success to his long-time girlfriend turned wife and quotes, "If it wasn't for her… , I probably wouldn't be here."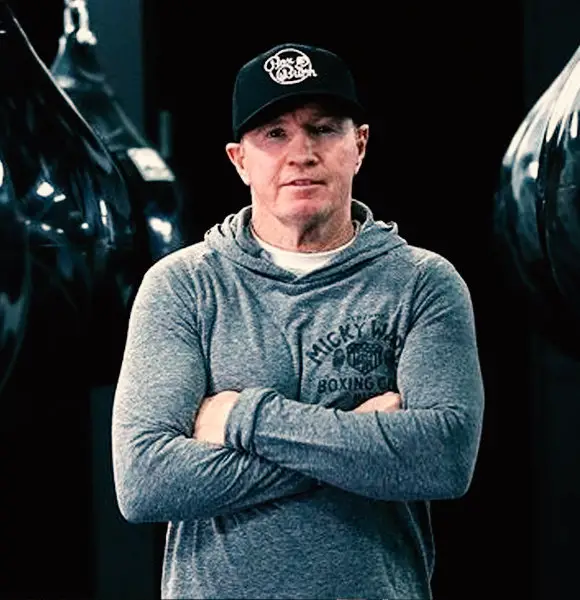 Micky Ward's amazing professional and personal life is well depicted on the movie The Fighter. While he rarely shares anything about his wife, the actress who played his wife in the movie described his real-life wife as "Awesome." 
Actress Amy Adams who plays his wife's character in the movie explained her as, 
She is a woman of few words, but she's awesome.  
Former Athlete Turned Wife
The movie The Fighter takes the viewers through the journey of the Boxer's life. His relationship with Charlene, his wife, and his glorious career everything is well depicted in the movie. 
Micky Ward married his long-time girlfriend and is in a healthy marriage still. While his girlfriend's identity is often associated with him, she has a name of her own. 
His wife, Charlene Fleming, also won many gold medals while she was a field athlete on her high school. In the movie, Charlene is shown to be practicing her high jump. 
While not much is known about Charlene's personal life or details of her life, she is known to be an amazing person. 
The two met around 2000 and instantly fell in love. After being together in the relationship a few times, Ward decided to turn Charlene from his girlfriend to his wife.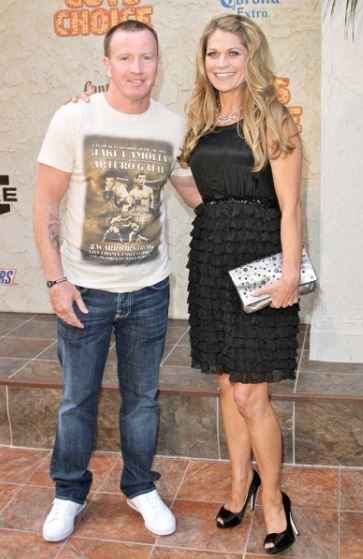 Micky Wife And His Wife Charlene Fleming On Award Show (Source HeightZone)
In the movie, the two are introduced to meet Charlene in the bar, but Micky actually met Charlene a decade later through his father's acquaintances. 
Ward also gives massive credit to his wife for the success of his career. 
"If it wasnt for her… , I probably wouldn't be here"
Shares the former boxer while talking with Vancouver Sun. 
The two have been happily married for over 20 years now. The couple also shares a daughter together named Kasie Ward.
Life with Family
Although Charlene has decided to keep herself away from the media attention, Micky and Kasie have kept themselves busy with their social media appearance. 
There is no trace of Charlene on either of Ward's or Kasie's Instagram account. 
Kasie occasionally shares pictures with her father, but her mother is not on any of her posts. 
On January 4 of 2019, Kasie shared a picture with her dad. In the picture, the father-daughter duo held on to their dog and clicked pictures.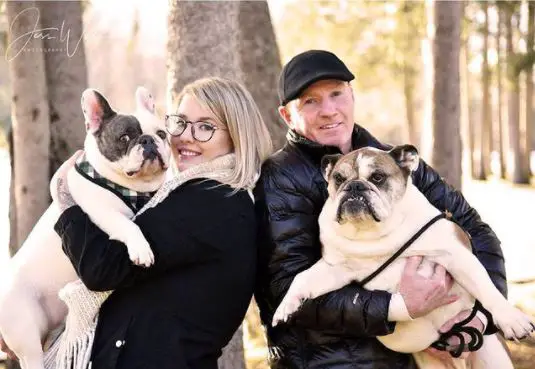 Micky Ward And His Daughter Kasie Ward (Source Instagram)
Sharing the post she wrote, 
Before you all say "omg this is so you" actually, this wasn't about my dog at all. I've always wanted to get professional pics of Winslow done but thinking of my dad at Christmas I thought he'd really like some pictures of his dog. She's 9 and has a pace maker, he loves his dog as much as I love Winslow. 
Kasie has a dog and a cat that she proudly presents on her Instagram account. But, unfortunately, any details regarding her personal life is not disclosed as well.
Not a shocker!
The cute picture of father and daughter really makes us want to see Charlene on the frame as well. 
But whatever the reason might be, the family seems to be looking out to respect Charlene's decision. 
More On Charlene
Charlene is famously known as the wife of Micky Ward. But she has always tried to stay away from the media attention, and she has successfully done so. 
There is very little information about Charlene on the Internet but from what can be fetched. 
Born in 1976, Fleming is 45 years old as of 2021. Charlene was born in Lowell, Massachusetts. As per sources, Charlene and Ward went to the same school, but this might be untrue without any supporting evidence. 
But if it is true, then Charlene went to Lowell High School with Micky Ward. 
As of now, the two are still going strong in their marriage. They do not have any other children except Kasie.