Entertainment
Did Mike Schmidt Retire For His Family? The Actual Reason
Mike Schmidt's retirement three decades ago shocked everyone in the sports industry but his reason for making his wife & kids a priority might look understandable now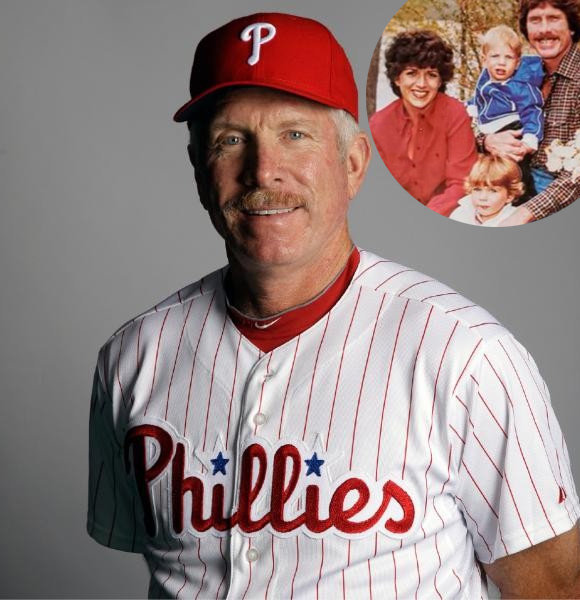 Here and then, celebrities' personal relationships become trending headlines. Mostly, when their relationships end with heartbreak due to lack of time; however, it was not the same for the former professional baseball third baseman, Mike Schmidt, as he gladly chose his personal relationship over his hard-earned career. 
"I wanted to start a new phase of my life with my wife and kids and family. I also had a yearning for warm weather and a yearning for golf. That took us to Florida."
Says the baseball star during his retirement that happened over three decades ago. 
While his personal life was a piece of the reason for his retirement, the actual reason lies deep within his unwillingness to stay in the team. 
The Actual Reason 
It was the year, 1989 and The Philadelphia Phillies were on a poor play against the San Francisco Giants. Schmidt, who was the third baseman along with his team were getting defeated during the match, and it was right then and there on the field when he thought, 
"I'm really getting nothing out of this. We're not a very good team. I'm not playing near to the level that I'm comfortable with. What do I do now?' "
The cloud of judgments led to a ray of sunshine in his head, and he finally made a decision. 
According to The Philadelphia Inquirer, he charted a plane to San Diego, called his wife and his agent, and made the announcement that shocked the baseball world.
And there it was, an end to an 18 seasons career in MLB and a lifetime dream. 
Mike Schmidt Retirement Speech
However, this decision really did not phase Schmidt. He explains how he satisfied his hunger for sports by shifting his attention to golf. He played professional celebrity golf and was inducted into the Hall of fame in 1995 with the fourth-highest voting percentage ever.
Schmidt since has worked as a coach for the Phillies during the spring season. He also served as third-base coach for Team USA in the World Baseball Classic.
Know More About Another Baseball Coach: Baseball Coach Brett Butler: This Cancer Survivor Bans Tobacco from his Life
An outstanding batter who was a 12-time All-star and a three-time winner of National League MVP is one of the most celebrated third basemen in baseball history with ten National League Gold Glove Awards under his name.
Mike is one of the most notable and celebrated baseball players of all time who has gained massive significance in the career of baseball and is an idol for many. As per UPI, his salary was the highest salary in baseball in 1984. He used to take home a salary of nearly $2 million in a season. 
The former player has amassed a massive net worth ranking to $20 million as per Celebrity Net Worth.
Mike spends his multi-million fortune alongside his family, which consists of his wife and his children. 
More On MLB Star: Bryce Harper Playing MLB Perfect Inning for FREE, Advertising A Free App Buzz In Social Media
Life With Family
"I met my wife, Donna, in 1973, and we were married six months later. With her I developed a stronger sense of responsibility and the fulfillment that comes from sharing our love. "
Said the now 72-year-old personality during his Tribute Night Speech back in 1990. Schmidt further addressed how important it was for him to be a positive role model for his children.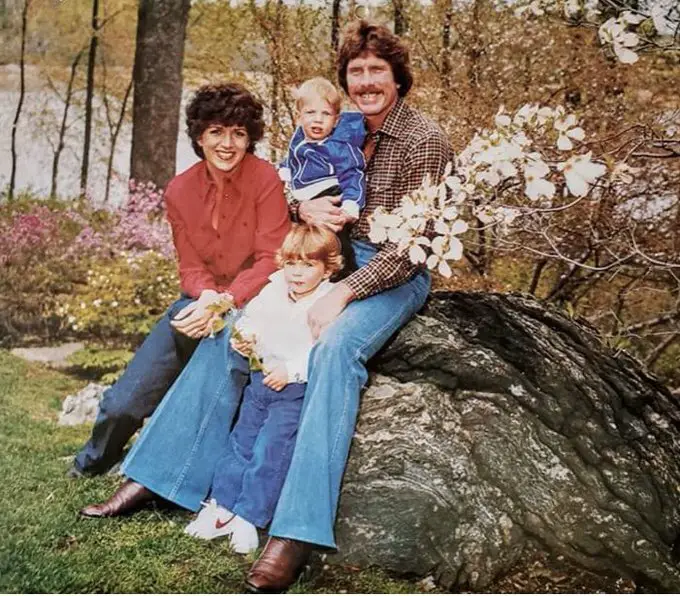 Mike Schmidt alongside his wife and children (Source-Twitter)
Mike married Donna Wightman six months after their meet-up in 1974. Their marriage is 47 years old as of 2021. 
They have two children together a son named Jonathan Michael Schmidt and a daughter Jessica Rae Schmidt. Also, as of 2021, Mike is the grandfather of two grandchildren. 
However, it is not reported which one of his children is a parent. 
The greatest player in baseball history is blessed with a life of an outstanding career to look back to and a legacy and a lifetime of fans to look forward to.