Celebs
Miya Ponsetto's Controversial Case, Family, Mother Insights
Miya Ponsetto, running in her early 20s, came to the public attention during the end of 2020 after she falsely accused a black teen of stealing her phone at a hotel in New York City. What was the reason?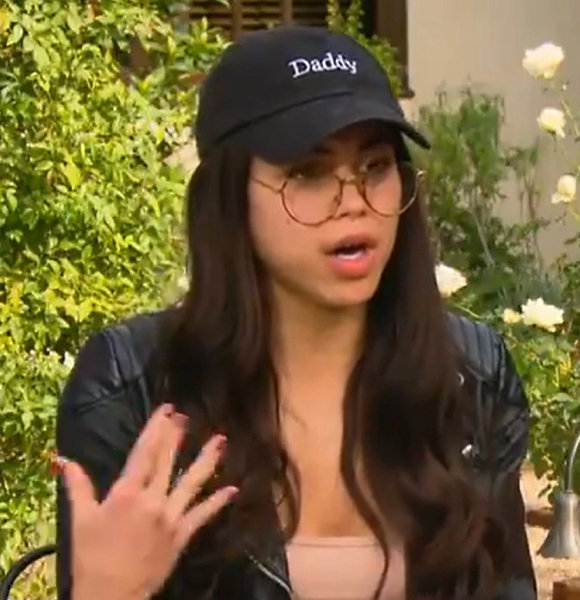 Miya Ponsetto, running in her early 20s, came to the public attention during the end of 2020 after she falsely accused a black teen of stealing her phone at a hotel in New York City.
While the world was already firing up with BLM protests globally, Miya's accusation added fuel to existing racial injustice as she was charged with a hate crime for her wrongful allegation.
Amid her controversial accusation, Miya came forth talking about the incident to CBS news, justifying her side of the story.
Miya Ponsetto Accuses a Black Teen 
According to the video, Miya was released under supervision from the court of Manhattan. After her release, Ponsetto sat down for an interview with the CBS Mornings alongside her attorney and answered questions about the event that took place. 
Miya, in her favor, added a statement, 
"I might have accused a wrong person but when I accused him he behaved like he did have my phone. And the hotel could not even find my phone. I was super angry there..."
Miya Ponsetto's Interview with The CBS Mornings 
According to the video, Miya was seen grabbing the 14-year-old Keyon Harrold Jr. at Arlo hotel and accused him of stealing her phone, which was later proven wrong. 
Soon after her wrongful allegation, Ponsetto's phone was found in an Uber, and the teen's family then filed a lawsuit against Ponsetto and the hotel, as they felt that the accusation was solely based on race.
Keyon's father, Keyon Harrold, gave his statement to CBS news regarding Miya's arrest and quoted, 
"Only the first step in a very big conversation that needs to happen here in America that has to do with racial profiling... If I had done that, what Miya Ponsetto had done to my son, I'd be in jail now..." 
However, in the video, Mia denies the claims and tries to defend herself by saying she is a woman of color. 
Besides the recent case of racial profiling, Miya has been involved in other legal issues in the past as well, and one of them also involves her mother. 
Miya Ponsetto & Her Mom's Legal Issues 
In February 2020, Miya and her mother Nicole Ponsetto were charged for being intoxicated in public as the two refused to leave from The Peninsula Beverly Hills hotel located in Beverly Hills, California. After the police arrived, Nicole kicked and pushed one of the officers. 
Upon their intoxicated actions, both Nicole and Miya were arrested by the Beverly Hills Police Department. 
As a result, Nicole was sentenced to 12- month diversion program and 100 hours of community service.
Besides this incident, Ponsetto was also arrested for driving under the influence with a suspended license near Calabasas, California. Upon her arrest, she was sentenced to 30 hours of community service instead of a $390 fine or three days in jail, including three-year probation.
After Miya's several cases took the headlines, more people were eager to find more about her family background. 
Miya's Family Background
Miya was born in 1998 to her parents Nicole Ponsetto and Eric Ponsetto. Her family background consists of Puerto Rican, Greek, Italian and Vietnamese descent.
Before Miya's birth, Nicole worked for Dr. Brian D. Brantner, who used to be a plastic surgeon in Ventura, California. As of 2021, Miya's mother resides in Piru, Ventura County, California, in a $389,000 house. 
In 2016, Ponsetto graduated from Simi Valley High School, where she was also a member of her school's cheerleading squad.  
As Miya has only been seen with her mother on several occasions, information about her father and siblings is not known.