Entertainment
"I don't wanna lose that love that spark that brought us together" NaDeXe Reads Out His Girlfriend's Message To Another Guy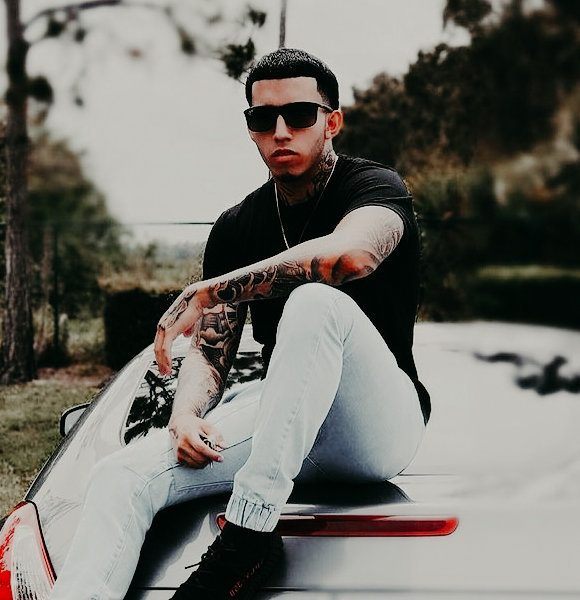 In early April 2021, Twitch streamer NaDeXe was entertaining his fans with his gameplay when he suddenly revealed that his girlfriend cheated on him.
How Did He Know?
"First thing I do I grab her phone. As soon as I grab her phone, she's like trying to pull it away from me" the streamer begins explaining how the whole scenario started. 
After he grabbed his girlfriend Carmen's phone, he explains how she got agitated and tried to take the phone away from him. 
The shady action of his girlfriend made him more suspicious, and he checked the pictures on her phone. 
He then found a screenshot of her conversation with somebody named Monique. He says, 
"I don't go through her phone like I literally do I never go through her phone because I trust her right? When I click on photos, I see a picture, a screenshot of an "iMessage" photo of somebody named Monique."
NaDeXe said that Monique was his girlfriend's friend's partner. As per the streamer, the screenshot read,
"It says, like the messages that Carmen wrote to this person were 'I don't wanna lose that love that spark that brought us together.' And then she texts back or he texts back I don't know 'it'll never go away babe. It will keep on growing'..."
Nadexe Reveals His Girlfriend Infidelity On Live Stream
After looking at the screenshots, NaDeXe got infuriated and lost his temper even though guests were at his house. 
In all of this, his girlfriend's only reason for the infidelity was that she was trying to troll him. 
"You don't save the messages and the conversation goes away. I pull up the Snapchat and I sent this dude the picture of the iMessage right, the Monique..."
Said the streamer. He further reveals how the guy that was camouflaging to be Monique actually responded to the conversation and revealed that the conversation between him and the streamer's girlfriend was legit and that it happened 2 hours prior. 
 "I told her .... straight up. If you wanna cheat on me, just tell me the truth. Stop lying to me, stop playing games with me."
Further added the 23-year-old social media personality. 
He also revealed how this was not the first time he was cheated on and that a similar thing had gone down 4 years ago. 
This was the first time that the 23-year-old revealed details about his life. He usually keeps his dating life discreet. 
His revelation of the cheating scandal looked like the two would part ways, but that was not the case. 
NaDeXe is still with Carmen, and the plausible reason behind it was broken down and explained by a YouTube channel named RioStaysTrue.
Together With Girlfriend Despite Cheating?
RioStaysTrue is the same channel that shared the live stream of NaDeXe's cheating revelation. 
Posted on 11 April 2021, the video now has over 447k views on YouTube. 
After the video gained attention, the channel posted another video on 29 Apr 2021, titled "NaDeXe Gets Back Together With Girlfriend Live On Stream."
RioStaysTrue Reveals That NaDeXe Is Back With His Girlfriend
On the video, the channel reveals that NaDeXe is back with his girlfriend despite the cheating incident. 
He then begins to explain why the streamer would still get back even after the incident. 
RioStaysTrue explains that NaDeXe is not in a good position financially as his Twitch account was banned. So even though he will get getting a huge sum after he will be unbanned, for the time being, he cannot lose the privilege of split bills. 
RioStaysTrue adds, 
"He is in debt ..... So the only reason he is still with his girl is that he lives with her and her parents... he can't go out and pay for an apartment for his own"
But these statements provided by RioStaysTrue might be speculations as NaDeXe has not touched on this topic himself. 
While it is still a matter of question if NaDeXe is still with his girlfriend, looking into his Instagram account, he is not following anyone named Carmen. 
The 23-year-old seems to have gotten back his Twitch account as he now proudly presents his Twitch partnership on his Instagram bio.