Nam Joo-hyuk's hush-hush profile on his dating life is quite intriguing, but fans found some interesting proof that hints who his girlfriend is.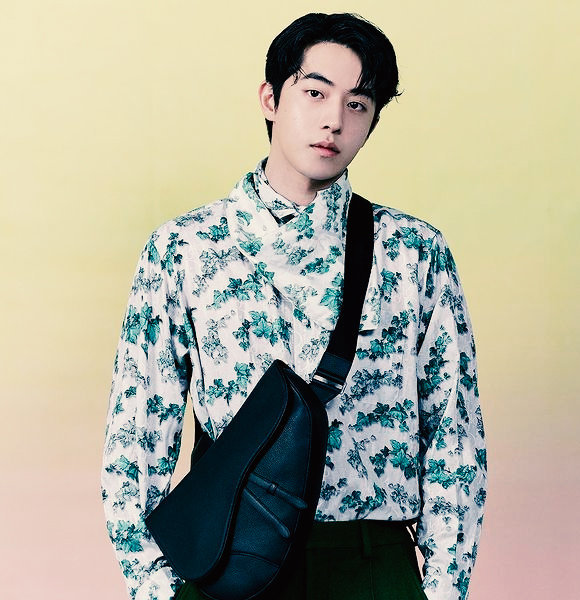 Nam Joo-hyuk and Lee Sung-kyung, just say these two names together, and you will hear all of South Korea in complete awe. Although things ended for the two in the past, it seems like the two are not done with each other yet. 
Got Back With Ex?
South Korean Heartthrob Nam Joo-hyuk is again rumored to be dating his long-time ex-girlfriend, Lee Sung-kyung. 
The on-screen couple in Weightlifting Fairy Kim Bok Joo turned into an off-screen couple after being close for a long time. 
Fan's anticipation of their relationship status was finally fulfilled on April 24, 2017, when a portal confirmed that the pair were, in fact, dating. 
On April 24, 2017, YG Entertainment made their relationship public. They stated, 
"After checking with Lee Sung Kyung and Nam Joo Hyuk, they confirmed that after being close friends since their modeling days, the pair recently developed romantic feelings for one another and are dating well now"
The year that brought so much joy and hope for their fans soon turned out to be the same year of heartbreak. 
It was later reported that the two parted ways. According to Channel Korea, Dispatch reported that the two parted ways due to their busy schedules. The same portal that confirmed their relationship also confirmed their breakup. 
YG Entertainment stated, 
 "We checked with Nam Joo-hyuk and Lee Sung-kyung, and it is true that the two recently broke up."
But fans never caught a break from shipping these two together even after their breakup. Finally, all of their wishes came true when the dating rumors of the two sparked up again. 
A TikTok account by the name kdramaaworld posted a TikTok exposing the pair's relationship. On TikTok, they posted a picture of The Doctors actress wearing a polka dot dress and compared it to a picture that showed a piece of fabric seen in the actor's post. 
Not only that, but the fans were quick to catch their similar dressing style. They compared their clothes from various occasions together, and they actually matched.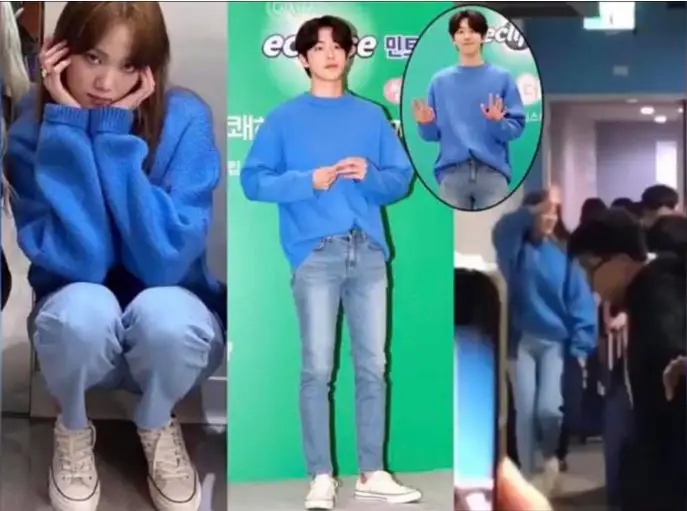 Nam Joo-hyuk And Lee-Sung-kyung On Similar Clothing (Source- LoveKpop95)
From caps to T-shirts to even watch, the Netizens looked into every nook and corner and mapped out similarities. 
Although fans are sure that the two are back together, both Joo-hyuk and Sung-kyung are yet to make any statements regarding the matter. 
The Josee actor's relationship rumors is not limited to women only. He was also linked with another Korean actor, Ji Soo.
Is Nam Joo-hyuk Gay?
The rumors of Ji-Soo and Nam Joo-hyuk dating started igniting ace after the two became good friends with each other.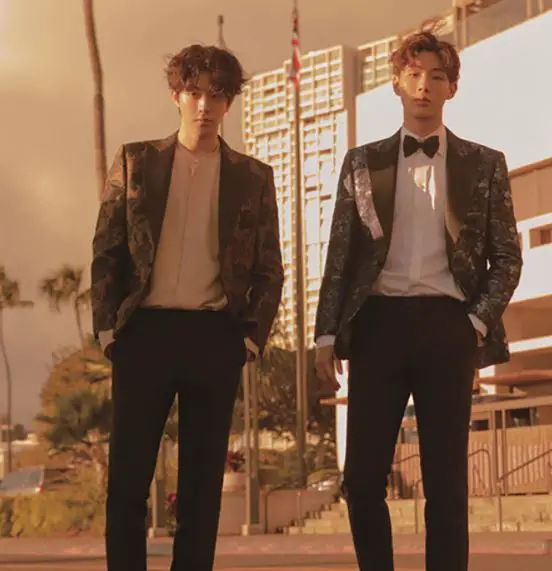 Nam-Joo-Hyuk And Ji-Soo Together For A Magazine (Source- Soomoi)
In an interview with Leon Korea magazine, the two explained the nature of their relationship.
"As we gradually spent more and more time together, we each figured out what the other likes and dislikes, so it feels even more comfortable traveling here [to Hawaii] together." 
Said Ji Soo while explaining how close they are with each other. Nam Joo-hyuk also added that the two talk about acting a lot, and they are very grateful for each other and their friendship. 
Well, the relationship seems nothing more than a good friendship.  
Further, it seems that the Start-Up actor is going to be very busy now as his new tvN drama Unexpected Business is all set to release in 2021.