Natalia Bryant's followers' attention shifts from her net worth to her possible boyfriend after her recent prom update on social media.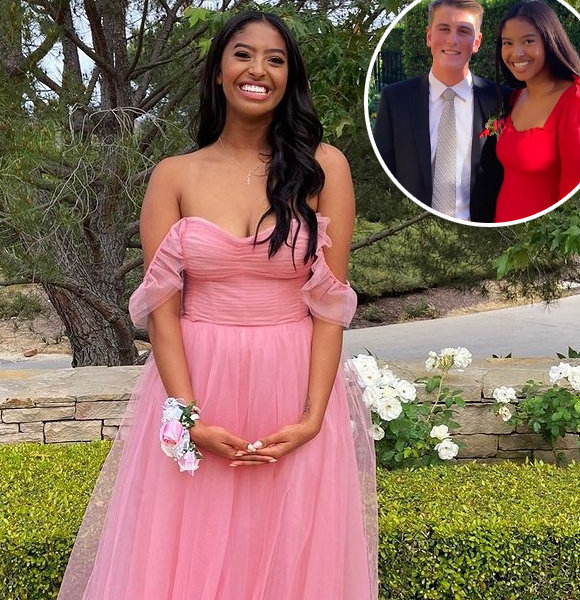 Natalia Bryant, recognized as the celebrity kid of the legendary late basketball player Kobe Bryant, took the internet by storm when her mother, Venessa, took to her Instagram to share an adorable picture of Natalia with her prom date.
Ever since the post, people have been busy speculating her prom date as her boyfriend, so what really is the case?
Does Natalia Bryant Have A Boyfriend?
To be honest, the sneak peek of Natalia's prom on her mother's Instagram story was not enough to imply the prom date as Natalia's boyfriend.
While this prom marks her second one, Natalia did not miss to turn heads with her flawless prom look. She shared her transformation from a casual look to a glammed-up look wearing a stunning Dolce and Gabbana floral dress through a short clip on her social handle.
Praising her glamorous look, singer Ciara showed her love by writing, 'Yessss Nani Boo! So pretty,' while several other notable personalities showed their appreciation through their comments on her social media post.
As this was her second senior prom night, she did not fail to grab attention as much as she did on her first prom, where she dazzled on a pink shoulder-down strapless dress.
The only difference was, her second prom gave her fans and followers something to ponder upon.
However, Natalia's mother simply captioned her recent prom picture, writing 'Prom Deux' and nothing more. But her fans would let the opportunity slide in vain, would they? Even one fan-made video on YouTube describes Natalia's prom date, Connor, as her boyfriend.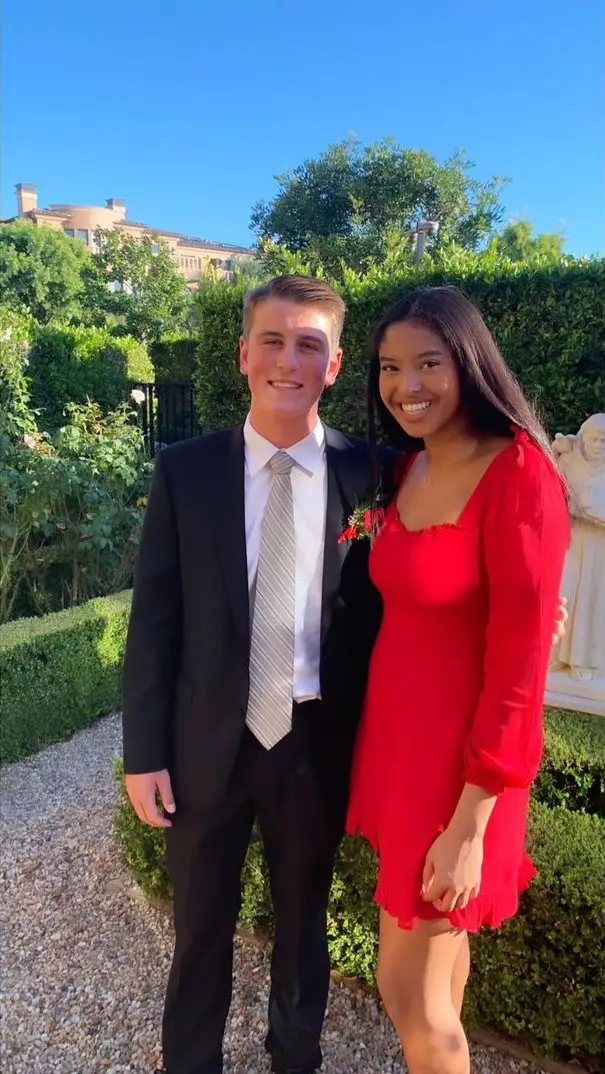 Natalia Bryant and her prom date (Source: Instagram)
Well, Connor is a frequent face to appear beside the gorgeous Natalia on social handles, which might have also added fuel to her relationship rumor. An Instagram post by Vanessa in 2019, where she shared a picture of Natalia and Connor, suggests their friendship dates to a few years back.
Although the Instagram story about Natalia's prom date sparked curiosity about her love life recently, she is not publicly known to have a boyfriend to this date. Besides, as she just finished high school, she probably has other priorities in life right now, apart from diving into a relationship.
What Is Natalia Bryant's Net Worth?
While Natalia, age 18, has just finished high school and is running into her freshman year at the University of South California, she is just on the verge of shaping her career.
But, she is already marking her start as a model who recently signed a contract with IMG Models. Blessed with her father's genes, Natalia stands at an impressive height of almost six feet, and being a model totally justifies her.
Besides, she is already an internet sensation with 2.7 million followers on Instagram currently. While her net worth remains concealed as of now, Natalia sure has a promising future ahead, earning her a hefty fortune.
However, as Forbes reported, her late father, the legendary Kobe Bryant, was estimated to have had a staggering wealth of 600 million dollars when he passed away in 2020. And, the fortune Kobe left behind is now passed down to Natalia's mother, Venessa Bryant.