Entertainment
Nimesh Patel Is Enjoying The Fruits Of A Successful Professional Life Alongside His Wife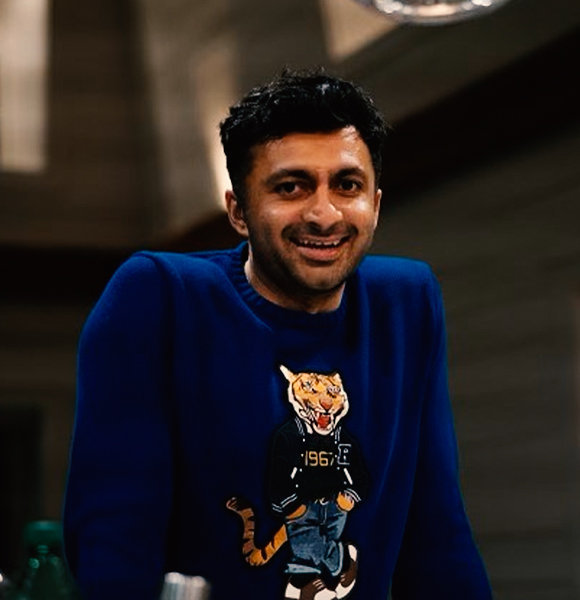 American comedian Nimesh Patel is extremely successful in making people roll off their beds by cracking hilarious jokes through his fabulous standup presence.
From being nominated for the Writers Guild of America Award to being the first Indian American writer on Saturday Night Live, Patel has finally enjoyed the fruits of success through his hard work and determination.
Patel has never failed to bring happiness to everyone's soul, but he has willingly failed to keep people updated on his personal relationships.
Fortunately enough, Mr. Comedian does share his happiness with someone very special in his life, and that someone is none other than his wife.
Who Is His Wife?
Patel is married to a wonderful woman named Amy Havel. As Patel is of Indian origin and Amy seems to be Caucasian, their marriage is interracial.
According to Zola Registry, the pair got married back on May 2, 2020. Their well-wishers can access the website and contribute gifts and buy items for the pair to celebrate their marriage.
While Patel is not active on social media, his wife does have a Facebook, and she graciously flaunts her name as Amy Havel Patel.
Going by her Facebook, the pair seems to be in a long-term relationship. Amy's post of her picture with her now-husband dates back to January 6, 2015, where Patel can be seen holding his then-girlfriend by her waist firmly and giving a happy smile.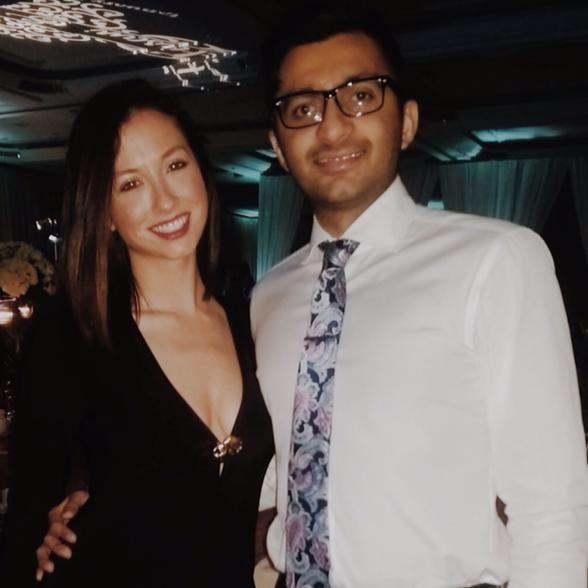 Nimesh Patel With His Wife Amy Havel (Source Facebook)
Amy's smile in the picture directly radiates her happiness of being with her favorite person.
As of now, his wife, Amy, is associated with HBO in the field of program marketing.
The husband-wife duo both have individually excelled in their profession, and Nimesh's outstanding journey of becoming a comedian and a writer is one of a kind.
Road To Success
Bron in Parsippany, New Jersey, Patel belongs to an immigrant Indian Gujrati family. His parents immigrated to the States in the 1970s.
His father initially started as a cashier at a Macy's and later on opened his own liquor store.
Nimesh attended New York University, where he graduated with a degree in Finance from the University's Stern School of Business in 2008.
Right after graduating, he started working as a standup at The Stress Factory, and by 2016, he was a finalist in Kevin Hart's Laugh Out Loud Network.
Eventually, Patel got the opportunity to work with one of his main comedic influences, Chris Rock, for the 88th Academy Awards ceremony.
Nimesh also wrote Hasan Minhaj's White House Correspondent's Association Dinner appearance.
Finally, Patel tasted his first big success when he began working as a full-time writer for SNL, creating content for Weekend Update.
Another SNL Cast: Aidy Bryant Dating With Writer Boyfriend: Amazing Net Worth of SNL Cast
On 2018, Patel was nominated for Primetime Emmy Award for Outstanding Writing for a Variety Series.