Entertainment
Is Nyjah Huston Still In Touch With His Alleged Girlfriend?
Nyjah Huston's relationship status with his alleged girlfriend is still the most anticipated question among fans.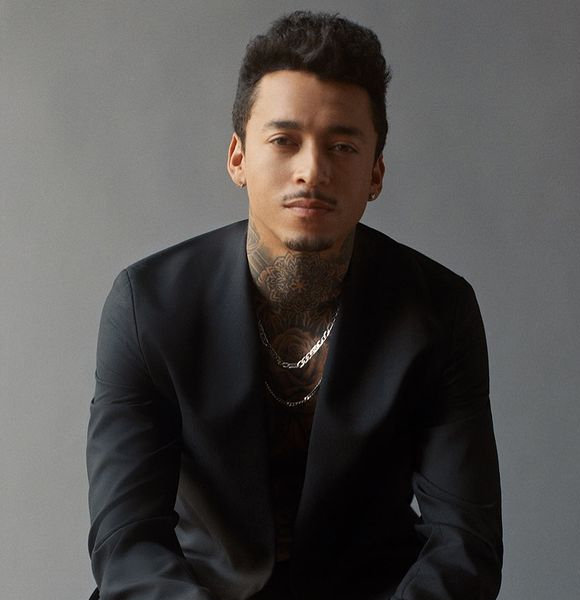 Nyjah Huston and his rumored girlfriend's relationship is picture-perfect, and they have only grown over the years. 
Relationship With Rumored Girlfriend
Nyjah's relationship with his alleged girlfriend, Alexa Adams, is confusing, as the two never confirmed their relationship or split. 
The back-and-forth interactions in their respective social media ignited the speculation of their dating even more. 
While fans and media might speculate them to be dating, they seemed like good friends, judging by their social media. 
On September 13, 2020, the professional skateboarder, Nyjah, took to Instagram and uploaded a series of pictures and videos on Adams's birthday. 
The post went on to show that the two spend a lot of time together and love each other's company. 
However, the split-up rumors might have solidified after the two stopped interacting on social media after 2020.
But since the two never really gave a tag to their relationship, it is still a mystery if they were really together in the first place. 
Further, they might still be in touch with each other as they still follow each other on social media. 
Looking into Alexa's dating history, she recently was in a relationship with YouTuber Faze Kay. 
But the relationship soon ended, and Faze Kay made a video about their breakup.
Breakup With Faze Kay
On 8 March 2021, Faze Kay posted an emotional YouTube video regarding his split with his girlfriend, Alexa Adams. 
Caption:- Faze Kay's Video On Breakup With His Partner
He explained how his relationship couldn't continue with Adams because he does not know the direction of his life, and it would not be fair for his partner to be lead on. 
As much normal as the split-up might be, it cleared out a lot of air as fans were shipping Nyjah with Alexa and were curious about their relationship status. 
This news again made people think that Nyjah and Alexa had broken up despite not having any concrete evidence of them being together in the first place.
Although the 26-year-old professional skateboarder creates a buzz with his personal life, his professional life has seen success like no other. 
Highest Paid Skateboarder
Yup! you read it right. Huston is the highest-paid skateboarder of his time. He started his journey by signing a sponsorship deal with Element Skateboards.
The deal really helped him garner many fans and popularity, but his amazing performances made him a global star. 
Huston has won the overall championship at the skateboarding competition series in 2010, 2012, 2014, 2017, and 2019. 
The 26-year-old's amazing track record has helped him be the highest-paid skateboarder in the world. 
Flaunting over 4.9 million Instagram followers, he is also approached for many brand deals. 
As of 2021, he is sponsored by Nike SB, Diamond Supply Co, Ricta Wheels, Monster Energy, and many other notable brands.
According to Celebrity Net Worth, the highest-paid skateboarder's net worth is $12 million.