Entertainment
Oliver Stark Is Hurt After Fans Accuse Him Of Queerbaiting
Oliver Stark's gay rumors subside after he talks about his girlfriend in an interview.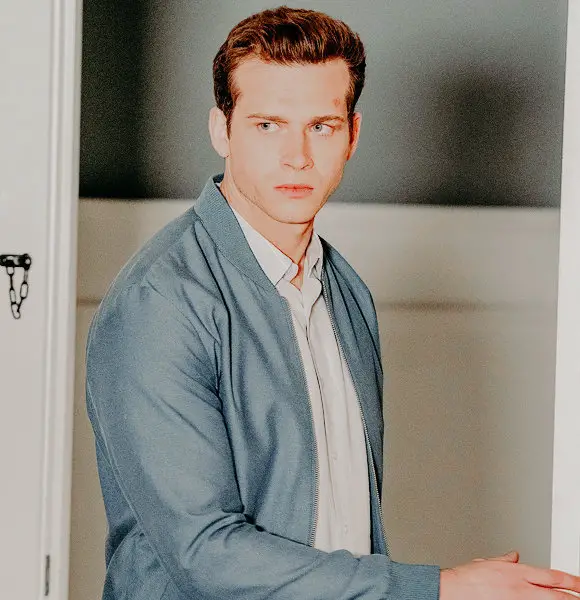 9-1-1 actor Oliver Stark deactivates Twitter after fans make hurtful comments amidst the gay rumors.  
"I know its 'just twitter'- I know that makes it easy to forget that's thre's an actual person on the other end. I know it's 'just a joke'- but when there are many, many of you .. coming for one person it still weighs heavy. It's no one's fault"
Said Stark while expressing his hurt towards the comments made by people on social media. 
Deactivated Twitter, Reason?
The Blood Wars star appears on the 9-1-1 alongside his co-star Ryan Guzman. The movie features two guys as 'best friends,' but fans started to accuse the actor of queer baiting due to his role in the television series
After the speculations started to spiral and Stark started getting bombarded with comments, he decided to deactivate his Twitter account. 
Around late May, the 9-1-1 actor took to his Twitter account and announced his departure from the platform. 
In a series of threads posted by the British actor, one read,
"I know it probably seems like good fun on your end and you think 'why cant he just take a joke!?'. Its hard to explain I guess. Anyway - thank you for all your support over the years. I truly, truly hope the show gives you everything you want. Lots of love, Oliver"
'911' actor Oliver Stark deactivates his Twitter account: "When there are many, many of you [sic] coming for one person it still weighs heavy." pic.twitter.com/KlpBgiHjHc — Film Updates (@FilmUpdates) May 22, 2021
Although he was surrounded by gay rumors, because of his role as Buck, his relationship with his alleged girlfriend subsided the queerbaiting allegations.
Life Outside Cameras 
In 2018, Stark was linked with fellow actress and model Hannah Gottesman, aka Hannah Harlow. 
While talking to People Magazine, Stark mentioned that the two met on Instagram and started dating after facetiming each other for months. 
Then, the actor relocated from the UK to Los Angeles and moved in with the Guardians of the Galaxy Vol. 2 actresses, Gottesman.
He recalls lying to his parents about meeting her before. He also revealed that he stalked her for an entire year and liked her pictures until she eventually followed him back. 
Talking about the experience, he says,
"But I still didn't want to message her because I was like, there's no way for a guy to message a girl on social media without sounding creepy. Eventually she sent me a message and said, 'Are you going to like my photos or are you going to say hello?' ..." 
Further, the two were spotted together in Teen Choice Awards wearing matching clothes, well, almost matching.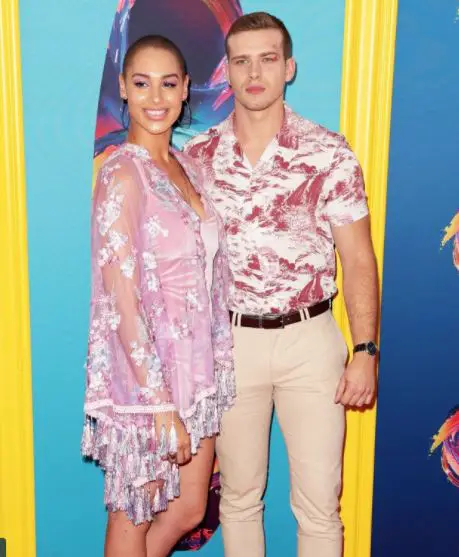 Oliver Stark And Hannah Gottesman In An Event Together (Source- ACESHOWBIZ)
It is still a mystery when the pair will tie a knot but having a girlfriend does not stop his fans from possessing their own little fairytales with Stark. 
"Why am I not his wife?" questions a fan while adoring stark in a tweet. She writes, 

A Fan Talking About Wanting To Be Oliver Stark's Wife
Good looking, that he is!
Stark has garnered millions of fans during his time in the show biz and continues to do so.
Although having a happy personal life, he makes sure to engage in works and keeps himself busy in his promising career. 
His show 9-1-1 last aired on May 21, 2021, and can still be streamed on various streaming platforms.