Entertainment
All about Omar Epps's Spouse, Kids, Net Worth & More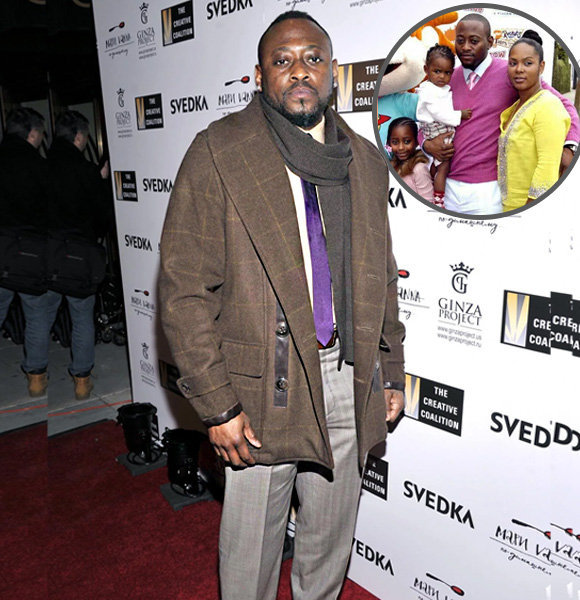 Omar Epps was raised by his mother, Bonnie Maria Epps, an elementary school principal in Brooklyn, New York.
Epps has starred in several feature films, including Paramount's 'Against the Ropes' (2004), 'Alfie' (2004), 'Wood' (1999), 'In Too Deep' (1999), 'Higher Learning' (1995), and 'Juice' (1995).
Now, here is all you need to know about his spouse, kids, and personal life details. So, is Omar Epps married?
Who Is Omar Epps's Spouse?
The 'ER' star and his spouse, Keisha, began dating in 2004, and after getting along well, they married in 2006.
The actor and his spouse have a daughter named K'marie, born in 2004, and a son named Amir, who was born three years later.
Aside from their children, Omar has a daughter, Aiyanna, from his past relationship. The actor's blended family isn't afraid of the limelight, and they're frequently spotted on social media.
Omar also dated Sanaa Lathan from 'Love & Basketball.'
Because Prince-Brythwood didn't find out Lathan and Epps were dating until after they were cast in the movie, it was crucial that their secret relationship remained hidden.
In the same 2015 interview with Buzzfeed News, she expressed concern about their connection and how it might influence filming.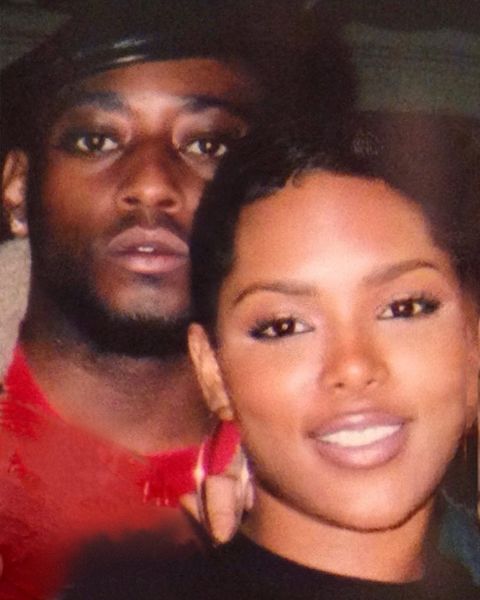 Omar Epps with His Spouse (Source Instagram)
But now, Keisha and Omar, parents of two, rejoice a happy married life.
Amir, their younger son, is 12 years old. Aiyanna, Omar's daughter from his previous relationship, is in her twenties.
Read: Maia Campbell's Separation with Her Husband & Her Past Struggles
In 2006, Omar married his spouse, Keisha Spivey, a former member of the all-female R&B band Total.
In 1992, the two met and dated for a short time. But their connection didn't last, and Epps recalls thinking of Spivey as "the one who got away" for years.
After they split up, Epps dated a few other women, including his 'Love & Basketball' co-star Sanaa Lathan, but his mind and heart kept returning to Keisha.
In his book 'From Fatherless to Fatherhood,' published in 2018, Omar expressed his opinions on parenthood from the perspective of someone who grew up without a father.
He emphasized the necessity of being involved in the lives of his children.
Omar, who believes in the need for discipline, believes that the key is to speak things out with kids after they make a mistake and explain why they are being punished.
The actor grew up without his father, who abandoned him when he was still a child and his mother. However, the actor confesses that this did not influence his ability to be a better dad.
Like a wonderful father he is, he is also a successful personality who has achieved a great feat in terms of his professional success and has a very big net worth ranging from millions. 
Also Read: Marlon Wayans- A Marvelous Talent! What Is His Net Worth?
He began acting professionally in the late 1980s, but it was with his major performance in the film "Juice" in the early 1990s that he really broke through.
Many of Epps's early acting roles, such as his character Q in 'Juice,' were of disturbed teenagers and/or athletes.
Tupac Shakur, a rapper, co-starred in the film with Epps. Epps had his second on-screen debut in 'The Program,' a college football drama where he co-starred with James Caan.
As per Celebrity Net Worth, he has accumulated a massive net worth of $15 million, peaking at the height of success in his field of work.