Entertainment
Comedian Pete Correale Says His Wife Is His Biggest Accomplishment in His Life
Besides having a successful career earning him an impressive net worth, the comedian Pete Correale is lucky in love with his wife of twenty years.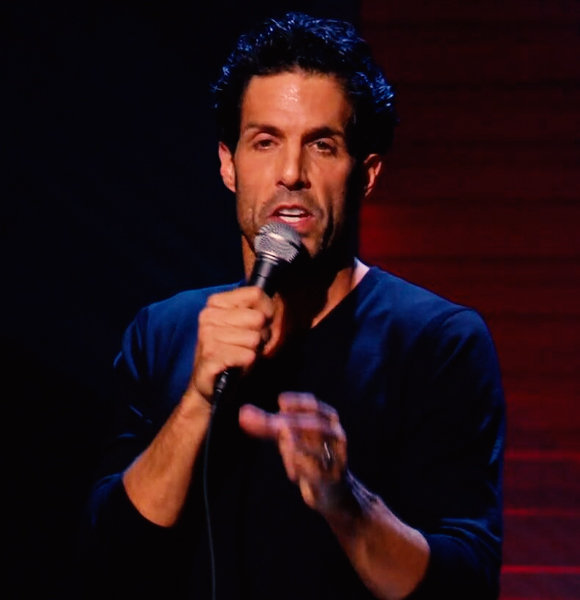 Pete Correale, an American stand-up comedian, admits marrying his wife is the greatest accomplishment in his life. 
From his humble beginning to becoming a well-established comedian garnering an impressive net worth, his wife stayed by his side supporting him, and the proud husband can't help but talk about her whenever he gets a chance. 
Pete Correale's Happily Married Life 
Twenty years ago, on this day, I got her to say, "I do." And she's made my life as incredible as any man could ever wish for.
Pete wrote on his Instagram post on October  14, 2020, on the occasion of his 20th wedding anniversary.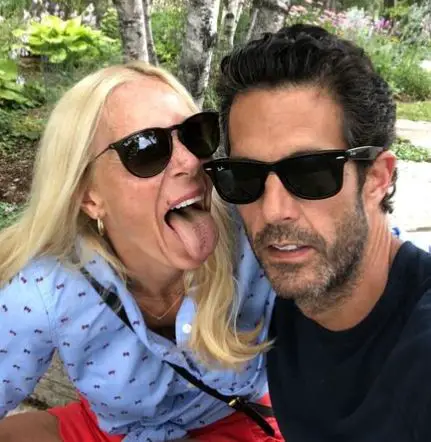 Pete Correale's Instagram post with his wife on their twentieth wedding anniversary (Source: Instagram)
Pete met his wife, Jackie Correale, at a wedding where he was the best man while Jackie was a maid of honor. Their encounter turned into a relationship, and soon they began living together. 
Taking their relationship a step further, Pete and Jackie exchanged vows in 2010. Already twenty years into their relationship and the pair's chemistry is only getting stronger with every passing year. 
Been there since the beginning of Pete's rise as a comedian, his wife has never left his side despite his demanding career that takes him away from his family to perform in different places.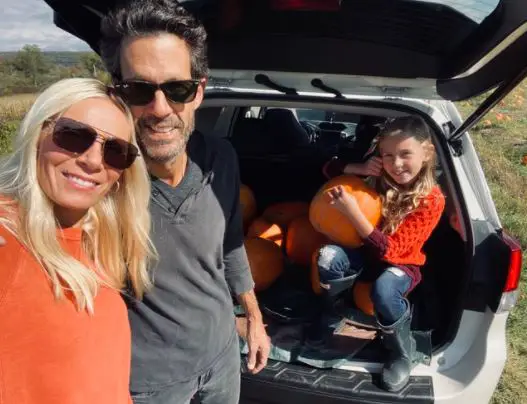 Pete with his wife and daughter having a day out picking pumpkins (Source: Twitter)
As Pere would often be on the road traveling for his comedy shows across the states, later the pair, with their daughter, Sadie, born in 2013, moved to Fredonia from New York.  
Keeping a marriage intact for years is not an easy job, but witnessing Pete and Janice, it seems effortless. 
Whether it's on his comedy script or in interviews, the comedian can not resist including his wife in his conversation.  
Talking about Janice in an interview, Pete said, 
My wife is not a ball and chain. We've been together since the first joke. She's my best friend. Even when I'm pitching networks, I tell them that my marriage is my greatest accomplishment.  
His Thriving Net Worth 
Apart from his fulfilling personal life, the comedian's accomplished career has made him known worldwide.  
Born and raised in Long Island, Pete majored in communication, but his undying passion for entertainment eventually got him to the place he is today. 
After college, he moved to New York to pursue acting and comedy. Starting from the bottom, just as any other struggling dreamers dreaming of performing on a larger stage, he worked part-time in several clubs and did comedy gigs.  
Working his way up, the comedian debuted his first comedy CD, Give It a Rest, in 2013. Later he co-hosted Bruer Unleashed on SiriusXM. 
Throughout his career, the comedian has worked with several known personalities in comedy, including Dave Chappelle, Jeffrey Ross, Jay Mahor, and Brian Regan. 
He is currently working with Sabastian Maniscalco on a podcast titled The Pete and Sebastian Show. Recently, the podcast hosts appeared on Facebook at Sebastian's house and teased their audience, saying they had something exciting in-store in the upcoming podcast. 
While Pete is doing incredibly well with his journey as a comedian, it would not be surprising to consider his net worth seven figures or more.
Additionally, a significant chunk of his fortune comes from his comedy shows which are often jam-packed with audiences. Besides, he also sells his self-tailored merch online that definitely adds up to his net worth.