Peter Attia, a well-known American physician with an impressive net worth, shares his gratitude towards his wife for saving their child's life.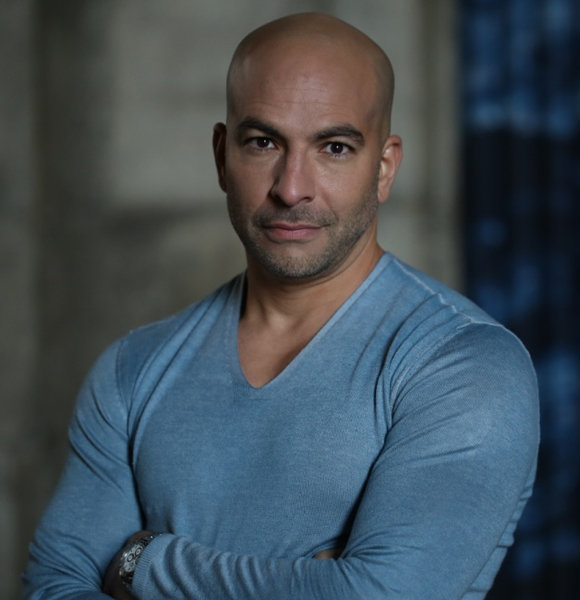 Peter Attia, a brilliant Canadian-American physician, can never forget the moment when his wife saved their infant child's life with CPR. 
Stretching on how thankful he is to his wife for taking the right action instantly, he shared the importance of the simple yet most vital life-saving technique, CPR, through an Instagram upload. 
Praises His Wife's Heroic Act 
"I will never be able to thank her enough for her heroic effort." 
The physician wrote on his Instagram post about how his wife, Jill Attia, saved their kids' lives almost four years ago. 
While his son was barely one month old, he suffered a cardiac arrest at home for an unclear reason. Soon his son turned blue and cold without a pulse.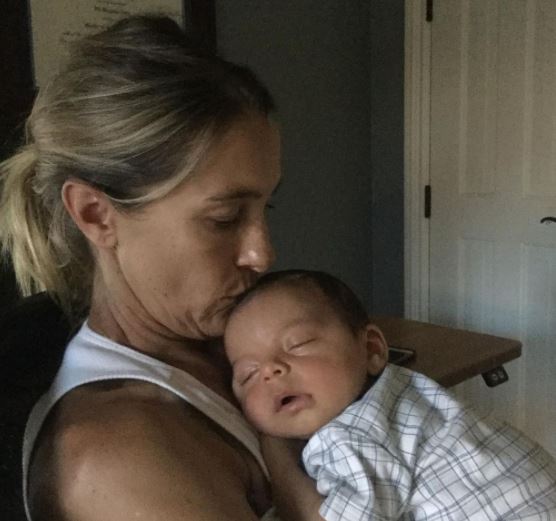 Peter Attia's wife and son who survived the cardiac arrest (Source: Instagram)
But, his wife, who is a nurse, provided CPR to their infant and saved his life. After three continuous minutes of CPR, their son began breathing correctly. 
Later, when the paramedics arrived, they told Jill that her son could not have made it if she had not taken the right step.
Further shedding light on the significance of CPR, he wrote, 
On this day I'm always reminded of how important it is for people to know CPR. The list of skills you can acquire in a relatively short period of time that can literally save a life is pretty small.
On June 7, 2021, their little son, who survived cardiac arrest, turned four.
Besides the four-year-old, Pete and Jill are blessed with two more kids, a son and a daughter, Olivia, the oldest one.  
Peter Relishing His Happy Married Life 
The pair, married in 2004, are already in their seventeenth year of marriage as of 2021. 
Further, an Instagram post where he uploaded a picture with his wife in 2002 suggests that the two have dated for several years before tying their knot.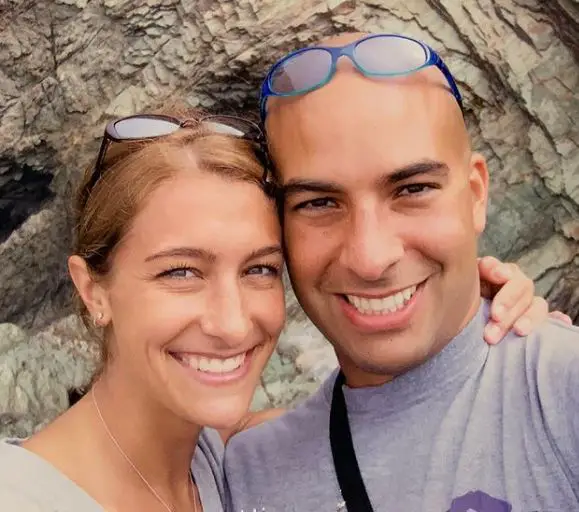 Peter and his wife (Source: Instagram)
Peter's wife, a former ICU nurse, has supported her husband in every aspect of life. 
The physician is known to live a physically active life, and when he was no longer able to go running or cycle because of his injured knee, he made swimming his alternative to stay fit. 
While Peter had taken on the goal of open water swimming across Lake Barcroft several years ago, his wife was right by his side, helping him through his training. 
She would paddle alongside Kayak to help keep Peter unwavering from his straight-line course and taking care of his timely intake. 
With tremendous hard work paired with support from his wife, the physician later became the first person to make a round trip swimming from Maui and Lanai successfully. 
Just as his wife is all out supporting him, Peter also shows his support for his wife on her philanthropic works through his socials.  
Writing in one of his Instagram posts, he mentioned how proud he was of his wife for her social work. 
In a couple of weeks my wife, Jill, and one of her best friends, Alison, are running the Chicago marathon to raise money for ALS. I'm super proud of how Jill is training (too hard IMO!) but I know how much it means to her.
Needless to say, their love and support for one another is what has kept their married life striving to this date. 
What Is Peter Attia's Net Worth? 
Attia, age 48, is well known for his medical practice, which is mainly based on the science of longevity. 
Graduating from Queen's University and Stanford University School of Medicine, Peter spent his general surgery residency at the Johns Hopkins Hospital for five years. 
Having worked as a medical practitioner for several years, the physician is now a founder of Atti Medical, PC, which he established to focus on medical practice on the science of longevity. 
Besides, he also uses online platforms to educate people on science and medicine. He is active on all his online media, including YouTube, where he has accumulated 68 thousand subscribers as of 2021. 
The physician makes an annual income of up to 7.8 thousand dollars from his YouTube channel alone, based on his viewers.
Moreover, his annual salary as a physician is probably around 223 thousand dollars as per the average income in the United States. Thus, all his income sources combined, Peter's net worth is possibly in millions of dollars. 
Impart science and medicine-based knowledge through his o line platforms, he is highly dedicated to guiding people to a healthier lifestyle and continues to do so wholeheartedly.