Music
Sneak Peek on Peter Criss's Married Life & Rough Relationship History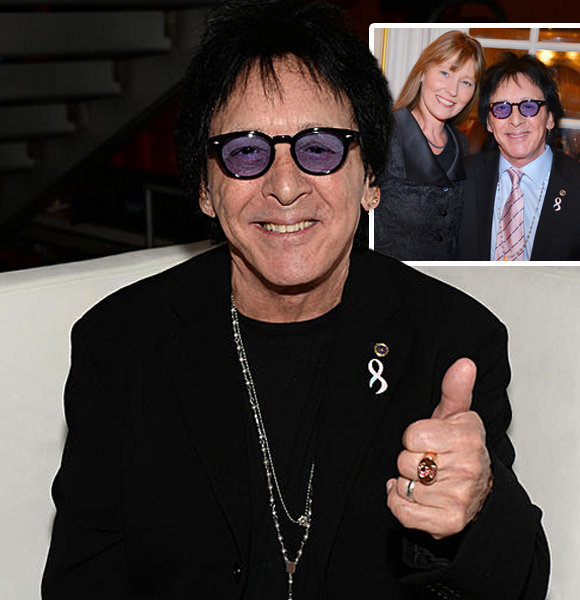 Peter Criss is a guy who holds prominence in music and acting. He blends in the euphoric circular of Hollywood. The 'Detroit Rock City' star has garnered immense love and affection from his lovable audience. 
He has walked miles of success alongside the love of his life, his wife. But, as they say, "Behind every successful man, there's a woman," Criss does accept the fact of how much his wife means to him and her support for him. However, his past relationship has been a bit of a rough road. 
Peter Criss's Wife
Criss is a man of terms, commitment, and full of life. Anything he dedicates his life to, he puts in cent percent effort, whether his career or love life.
His past stories might have aroused many judgmental opinions or criticisms, but today he is a man who has been hovering over thousands of accomplishments and achievements. 
Despite blending in perfection, he has been pointed out and pulled into a few controversies by his ex-spouse. His first wife, Lydia Di Leonardo, accused him of lying in his book. 
Criss had publicly shared a memoir he had written, entitled, "Makeup to Breakup: My Life In and Out of Kiss." Lydia assumed the book was his revenge on her, saying the book had been spitting lies and nothing else. She said, 
"When we were married, there was a point where I was uncomfortable with him putting me on such a pedestal, and then his book comes out, and he says he didn't care for me that much,"
However, Criss chose to stay mum regarding his former wife's claim and did not address the matter publicly. 
He and his first spouse, Lydia, had tied the knot in 1970.
Then, Criss was at the peak of his career. He used to be a drummer of one of the most exceptional bands, KISS.
Criss had his life inbuilt alongside his family in a $1.88 million worth of real estate. Everything in his life was going right on the track. But unfortunately, the couple signed for divorce after nine years of marriage.
And by the looks of it, it seems as though they separated in not-so-friendly terms. 
Soon after the split, Criss got married to Debra Jensen. Moreover, they also had a daughter together, Jenilee Criss, who ignited the spark of joy into their lives. But unfortunately, this marriage ended too soon, and the couple decided to part ways in 1994.
Nothing else has been heard about Debra ever since. He finally found the love of his life and tied the knot with Gigi Criss in 1998, who is 22 years younger than him.
Keep reading on another rockstar: Joe Perry, Regaining Strength From Illness, Will Be Back on Stage Soon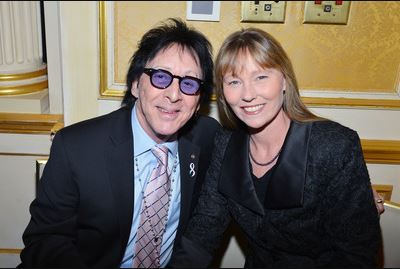 Peter Criss alongside his beautiful wife, Gigi Criss (Image Source: Patrick McMullan)
They are still together, leading a resounding life. His partner, Gigi, has made much public appearance as she is a private person. She tends to keep her life away from the limelight and the attention that comes with it.
Moreover, Criss's daughter, Jenilee, also has not made many public appearances. 
She has appeared a few times in some events but still prefers staying away from the camera flashes.
However, Peter Criss has been in the major covers and headlines for ages as a phenomenal musician, And even after years of retirement, his admirers don't seem to get enough of him.