Celebs
What Is the Relation Between Peter Doocy & Steve Doocy?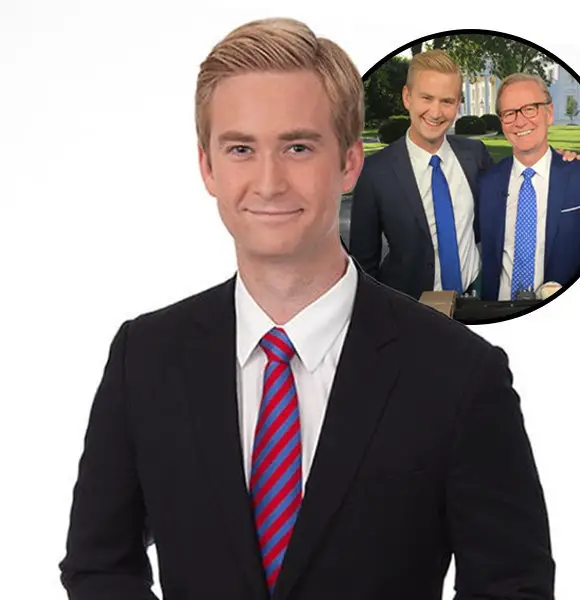 "The White House correspondent of Fox News," Peter Doocy is one of the most valued and talked-about journalists in the United States of America.
Also, being the son of one of the most popular journalists in town carries a lot of expectations, and Peter has indeed stood up to everybody's anticipations. Scrutinizing into his life has aroused several questions related to Peter Doocy and Steve Doocy.
Is Peter Doocy Related to Steve Doocy?
Who has not heard of Steve Doocy? He is a star in journalism and has accomplished much also, seen as the Emmy Award-winning co-host of Fox & Friends. Moreover, Steve Doocy has flourished in various networks like ABC, CBS, and more.
Well, on July 21, 1987, Doocy, who releases his news to millions of people every day, came across the happiest news his ears could have ever heard. That day, his son, Peter, was born. 
Yes, the journalism sensation Steve Doocy gave birth to another caliber of individual who was meant to take over the field his father works in and shine.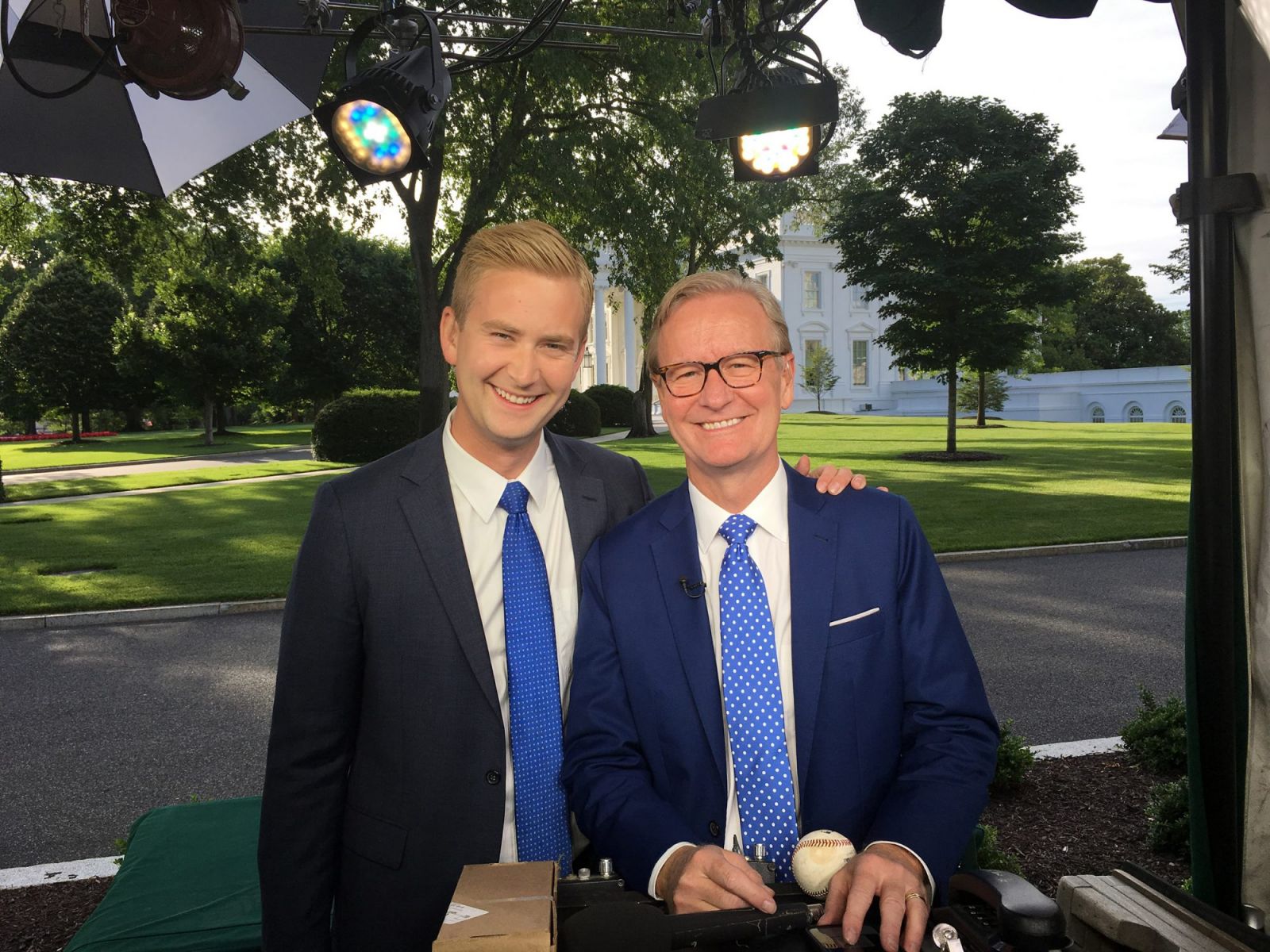 Peter Alongside His Father Steve Doocy (Source- People) 
Steve has always been a huge support to his dearest yet the eldest son. He has mentioned how lucky he feels to have Peter into his life many times.
In a recent interview, Peter says how he remembers his dearest father's very first advice on his first day of work. He said,
 "You've got to roll up the sleeves of your dress shirt"
Steve has always been recognized as one of the gleaming personalities on the television whose deliverance skill is always jolly and welcoming.
Based on this, on the other hand, Peter resembles the same personality trait his father carries. Moreover, Peter has made his face-to-face appearance with a lot of the well-known personalities of the United States.
Things went a little wrong recently during a fresh session with Joe Biden. The hall was filled in with chaos. So, what happened between two national personalities, Joe Biden and Peter Doocy.
Also, read about- his father, Steve Doocy- A Successful Married Couples, Steve Doocy, and his wife, Kathy Gerrity Doocy. Children?
What Happened Between Joe Biden & Peter Doocy? 
Doocy is a journalist who always keeps his questions straight and ensures his deliverance goes decent. A two-hour-long press conference was scheduled with the president of the United States, Joe Biden.
A lot of the renowned journalists had marked their presence at the conference. But, Biden did not seem in a mood to answer most of the questions. However, many questions were asked, and he made sure to address and answer them.
Eventually, Peter prepared a two-page long list of crime questions, where he barely got to ask the questions. But, while heading off the conference, he raised a question regarding the inflation in the country.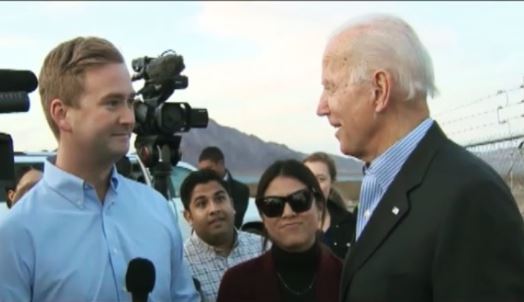 Peter interviewing Joe Biden (Image Source: Instagram)
Before Biden could answer, Peter was asked to leave the press conference and was pushed amidst the mass, as the scheduled time ended. To his question, Biden, not realizing his mic was still on, replied with,
"Stupid son of a ..."
However, Peter did not hear his words and was later notified by his friends, which left him in shock. But, after the president was aware of his words being heard, Biden called Peter and told him that "it was nothing personal."
The two went back and forth in their conversation, and Peter did not stretch the matter forward despite being influenced by many people to raise his voice. Peter's calming yet forgiving personality is something that never disappoints his audience.