Celebs
Peter McKinnon Formally Introduces His Wife to His Followers
Peter McKinnon who has successfully garnered a generous net worth finally introduced his wife to the world & the way he introduced her could not get any sweeter.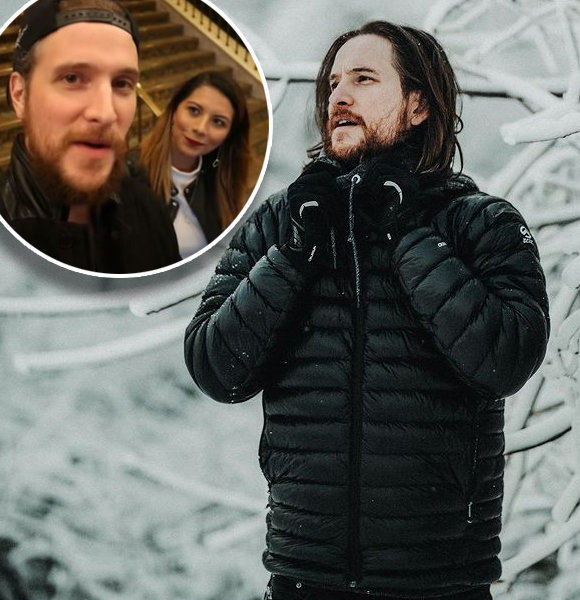 YouTube sensation Peter Mckinnon who usually captivates his viewers with his flawless photography videos on YouTube, formally introduced his wife for the first time on his YouTube channel, taming the curiosity of millions of his fans.
Peter McKinnon Introducing His Wife
The phenomenal photographer took to his YouTube video of October 6, 2017, to formally introduce his wife, Janice McKinnon, to millions of his subscribers. Pointing his camera towards his wife, he introduced her in the sweetest way, saying,
Hi, that's my wife. Her name is Janice. She is very special to me. I love her very much.
On hearing Peter, Janice blushed with the brightest smile, and they headed to attain the premiere of Peter's film at a Buffer Festival.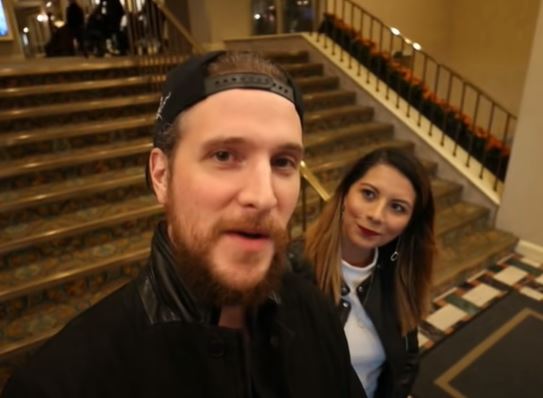 Peter and his wife headed for an event (Source: YouTube)
The video captured their time at the premiere, seemingly having a great time at the event. Unlike Peter, his wife maintains a low-key social media presence.
Apart from some of the public appearances together, such as their red carpet moment on the eleventh Annual Shorty Awards, the pair's low-key online presence together hints Janice is not a fan of too much public attention. 
With a private Instagram account and not often appearing on Peter's socials, she mostly likes to remain away from the spotlight. Also, Peter is not very flashy about his two kids, a son, and a daughter, on his social handles.
However, the photographer takes his time to treasure his family moments through some rare videos on his YouTube.
Dedicating a video to his young daughter, seemingly below ten, he uploaded an almost three minutes long video on his YouTube channel on September 18, 2019.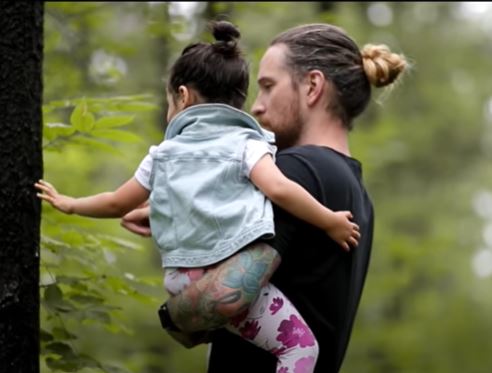 Peter McKinnon with his daughter (Source: YouTube)
Likewise, his son, born in 2018, also appears on one of his videos where Peter captured moments from the day his son was born.
Although his content is strictly about photography and cinematography, he sometimes blesses his followers with inside peaks of his family life through his online platforms.
Peter's Staggering Net Worth
With fulfilling family life and an exponentially growing career, he is blessed with everything for a prosperous life.
Diving into his professional life, the YouTuber has been actively creating content since 2010. With 5.57 million subscribers on his YouTube channel, the vlogger is one of the top influencing YouTubers. Besides, his influence also prevails on Instagram with 2.9 million followers.
As per the analysis of Socialblade, the YouTuber's annual earning from his YouTube videos roughly marks around 318 thousand dollars. Also, his collaborations with top brands, including Hyundai and Ford, certainly assist in pumping up his net worth.
And of course, one of his major sources of income is the sale of his photographs and gears as presented on his website.
Adding up all his income sources and assets, it would be fair to say, Peter's net worth amounts to over a million dollars.