Entertainment
Pobelter's Girlfriend Calls Herself A Simp For Her Boyfriend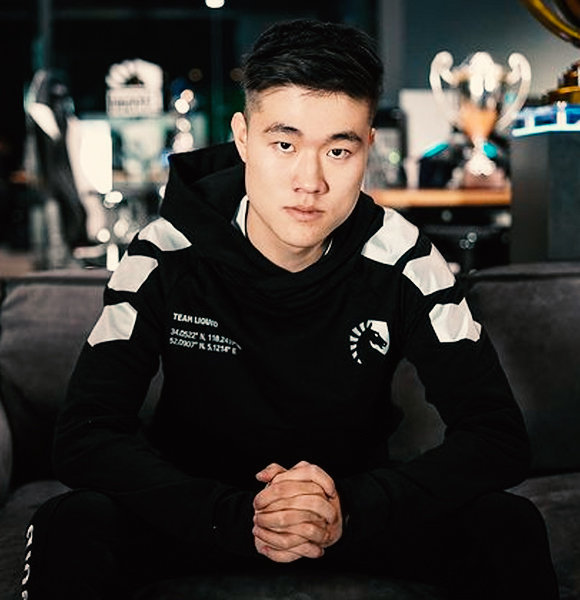 American professional League of Legends player Eugene Park, famously known as Pobelter, turns heads with his relationship.
On March of 2019, his partner posted a picture of the two and announced their newly formed relationship.
Sharing the post on her Instagram, she wrote,
Wanna solo my baron
Well, we know our readers are confused with the caption, 'Solo my baron' is a League of Legends reference, where Baron Nashor is a character of the game, and apparently, people need strong champions to go against the character.
To League of the Legends fans, extremely sorry! We are just trying to make something off of the caption, but all and all, the surely caption indirectly translates to, 'I Love You.'
A Total Simp
"I simp for my bf " proudly boasts the Twitch streamer's girlfriend on her Instagram bio.
Pobelter and his girlfriend, Syanne have been in a relationship for over three years. The pairs started dating back in 2019.
Syanne is a cosplayer who is into fitness. She is also a trainer in Royal Personal Training (RPT), who serves world-class personal training. Going by her FanHouse account, she likes hippos and manga.
Her partner also accompanies her during training sessions, and the pair loves to do workouts together.
In over three years of relationship, the pair are proud parents of their baby. Their fur baby, actually.
Their dog's name is Atticus, who loves accompanying the young parents on little walks, but he is often found chilling with the pair.
While Pobelter's girlfriend is busy getting engaged in cosplays and fitness, Pobelter keeps himself busy trying to bag a fourth win for the League Champions Series.
Three-Time Champion
Park has bagged the win of LCS three times over the course of his almost a decade-long career. He is a team member in Counter Logic Gaming. But before that, he initially played on Team Curse, on 2011-2012.
After being on the team for about three years, he progressed to Winterfox in 2015. But after the loss in the relegation tournament, Eugene abandoned the group and progressed to Counter Logic Gaming.
After winning the Summer 2015 Split, he was promoted to Immortals, but the team did not do so well in the playoffs and lost 0-3.
After his time in Immortals, Pobelter joined one of the best teams of the time, Team Liquid, in 2018, but his time there too was short-lived. After being in the team for a year, he again proceeded to play for FlyQuest.
FlyQuest was successful in the 2019 spring, but Pobelter was left unpicked by any team for his starting position in 2020.
He coached FQ for half of the 2020 Spring Split, and eventually returned to his 2015 team, Counter Logic Gaming.
As of now, he players the role of Mid Laner in the Team. With decade-long expertise in the field, he is one of the most notable LOL players in the world.
This exposure has helped him gain a substantial amount of money over the course of his career.
More On Pobelter
After being in the field for so long, the 24-year-old has additional career fronts. E.g., he does Twitch streams and earns a significant amount from his streams.
With the salary that he bags from being in the team and the additional money he earns from being indifferent tournaments, he surely has a hefty net worth of six figures.
It is reported that the total prize money that he has earned stands at $140,286.55 from 34 Tournaments, and his total team earning from Counter Logic Gaming is $17,000.00.
Moving into his Early life, he attended Troy High School in California. Born in 1996, Park grew up with an older sister alongside his parents.
He was a major in Computer science in the school, who initially played League of Legends as a hobby in his high school.
The all-so charming Park is often questioned about his height by his fans. To his fans who want to know, well he is taller than his father.
That's what his response was when he was asked about his height by another twitch streamer, bobqin.
When bobqin questioned Eugene about his height, he responded with,

As of now, Pobelter is still with Counter Logic Gaming and plays at their Midlander. It will only be a matter of time when he bags the fourth championship of his career in the LCS.