Celebs
Take a Sneak Peek Inside Raoul Pal's Luxurious Wedding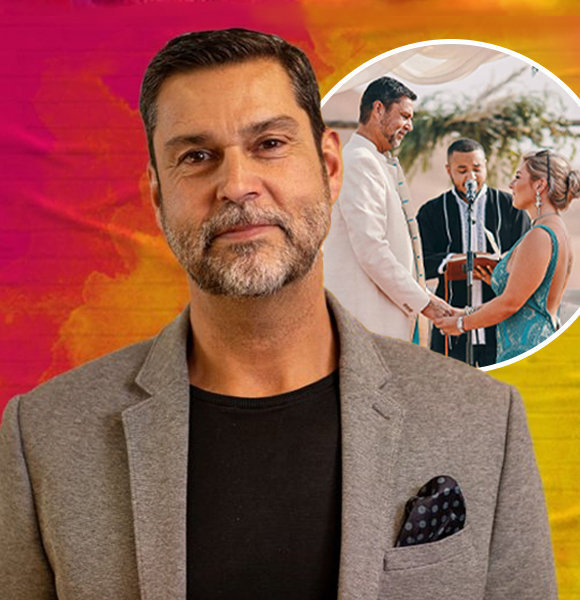 Raoul Pal has made it big as a successful investor and CEO. His career and professional life need no description, but details of his personal life get lost in the hubbub.
So is the multi-millionaire married? And if so, who is his lucky wife? Find out all the answers below.
Who Is Raoul Pal's Wife?
Raoul is officially off the bachelor's market, as he is married to his dear wife, Anoush Pal.
To give you a little insight, Anoush is in a different field of work from her husband. She works as an Applied Behavioral Analyst and helps children suffering from autism.
Their marriage is relatively new, as they said their vows a little over two years ago in 2019.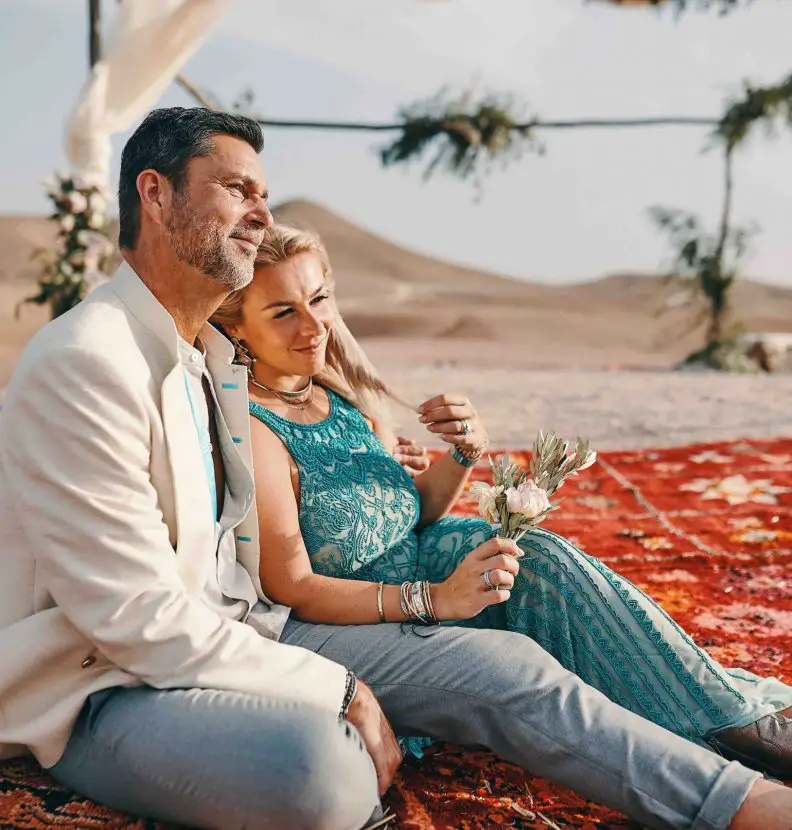 Raoul Pal And His Wife, Anoush Pal (Source: Cocoon)
Raoul is a business tycoon, and most of his public media presence revolves around his successful ventures and businesses.
So when you think of him, the image of a romantic man might be the last thing you'd imagine. But the reality is quite the contrary.
Raoul and his wife had the ultimate dream destination wedding in the beautiful Marrakesh desert. The wedding was painted with colorful antique decorations, making the ambiance unforgettable.
And, of course, Raoul did not hold back in the luxury department. The event planners, Cocoon Events, shared exciting details about the ceremony. 
Now you might be wondering how you can add luxury in the middle of a desert?
But the task doesn't seem too difficult when you add "Pianos, pool tables, old Chesterfield leather sofas, and even an authentic 10m bar" into the mix.
Truly Raoul and Anoush went all out on the ceremony. The big day that commemorates their love and marks the beginning of a new journey of togetherness should indeed be celebrated grandly, and they rightfully did so.
Also check out: Debunking Kron Moore's Personal Life- Who Is Her Husband?
However, this wasn't the first wedding experience for Pal.
Raoul Pal's Previous Marriage
Raoul was previously married once, but the relationship did not sustain, and they eventually divorced.
Pal has been private about his personal life and doesn't like to give out many details, so he has not disclosed the name of his first wife. Likewise, there haven't been any other partner or girlfriend reports in the past except Anoush.
Nevertheless, he and Anoush have found each other in the end, and that's all that matters. The couple does not have any children yet, but Pal has a son from his previous marriage.
Apart from being a great husband, he is also a loving father. But unfortunately, there was a lot of turbulence in his life in the past years due to the divorce and his father passing away. 
But all of those incidents made him want to focus on his son more.
His son's healing from the divorce and other events was his top priority. He also said that focusing on his son helped keep away the negativity in his life.
Loving people in his family surround Raoul. Combine that with his skills and financial knowledge, and you'll have the recipe for a multi-million dollar business and jaw-dropping net worth.
Now, Pal and his family happily reside in the luxurious Cayman Islands.