Entertainment
Ray Lipowski Is Proud Of Having A Black Wife In His Life
Comedian Ray Lipowski proudly boasts of being married to a black wife but he does not back away from cracking jokes about black women during his stage performances.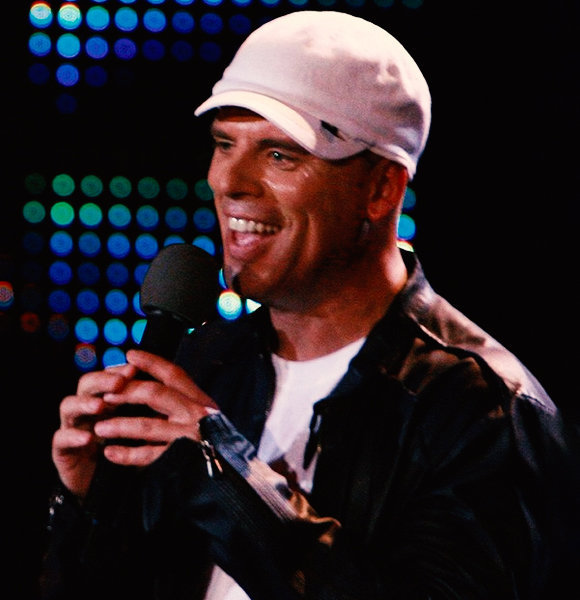 "I am in love with my wife. this I know because she told me that I was... My wife also wears the pants in the relationship and no, I am not scared to admit it."
Says the standup comedian while mentioning his wife in one of his gigs.  
Actor-Comedian Ray Lipowski proudly boasts of being married to a beautiful black wife and openly addresses his obsession with being married to a black wife.
He also posted a picture of his wife on Myspace, but it has since been deleted. He captioned the picture with, 
Its an oreo cookie!! Myself, Ms BET Host Underwood and I think my wife
Lipowski has kept details of his wife concealed, but this does not stop the comedian from mentioning his wife and exes on his stage performances. 
Ray Lipowski's Stage Performance
He has kept a quiet profile even on his Instagram account. His bio reads that he deleted all of his social media and cares to keep his presence on the Instagram platform a secret. He has a little over 4 thousand followers on his Instagram. 
Although people might think him talking about fantasizing about another race might be offensive for people. Still, over the years, they have realized that his gigs are just for fun, and the community's people enjoy it themselves. 
He makes many jokes about how a black woman finds a white man attractive, and mostly the 'white man' that he refers to is himself, well, every time, really. 
His talent to hit jokes right off the bat and make people laugh with his charm and humor without offending anyone is pretty commendable. 
However, in an industry where people should always be in their full energy and enthusiasm, accidents are likely to happen. 
What Happened To Ray Lipowski? 
Lipowski was performing at Walter Latham's YouTube show named Comedy After Dark, but things got heated up pretty soon after an altercation broke between Ray and Walter.
Apparently, Ray allegedly made insensitive comments about the show's host Jenna Jameson because she introduced him while pronouncing his name wrong. 
Lipowski's behavior did not sit right with Walter. So after ray was coming off the stage from his gig, Walter slugged him and broke his jaw. 
There are no updates on their relationship as of now, but the last update from the case reports that there was a warrant for Walter Latham's arrest. 
More On Ray Lipowski
Ray started his career as a postal worker and gradually started competing on comedy contests. He took 3rd place in the contest, and he just knew that it was his career path. 
BET'S "Comic View" recognized his potential and placed him as a regular on their performances for three years. 
In 2005 he was featured in HBO on the show "Bad Boys of Comedy," which amassed him a good fan following. 
Ray's loyal fan base all over the US makes him tour different parts of the country and give hilarious stage performances. 
He is still active in the industry and usually gets busy with tours and making people laugh.