Entertainment
Rich Brian's Girlfriend Of One Year Calls Him A Stinky Man
Rich Brian broke quite many hearts and created quite a buzz among fans after introducing her girlfriend through his social media.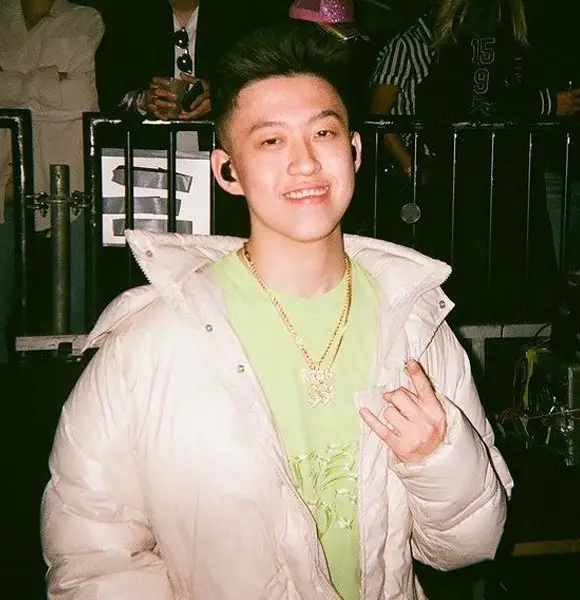 Its been over a year since the Indonesian artist broke quite a few hearts when he posted a picture with a beautiful woman and introduced her as his girlfriend. 
some cool pictures of me and my girlfriend
Wrote the artist on his Instagram account with over 3.6 million followers. The picture of the newly formed couple created quite the buzz. 
Newly Flourished Love
Brian introduced his girl, Baby V on July 2nd, 2020, marking their first anniversary on July 2021. 
And thankfully, both of them remembered!
Celebrating their anniversary, the rapper posted a picture with his girlfriend and wrote a heartfelt caption that read. 
1 year w this lil mama. thank u for being such a loving & caring person n being my ride or die
And, of course, his beautiful girlfriend had her fair share of wonderful words for her beau. 
365 days with stinky man
This is how brian's girlfriend wished him a happy anniversary. 
The couple regards each other as their best friend, and the two seem to be happier than ever. 
Brian, age 22, was speculated to be gay, but now that he is in a relationship, he has proved it all to be wrong. However, he is a supporter of gay rights and is an ally. 
On May 10, 2014, he posted a tweet showing his support for gay people. He tweeted, 

It looks like all the stars have aligned for the 22-year-old.
From wonderful love life to a successful career so soon in life, he has experienced a good run of professional life up to this point. 
Professional Life 
He started his first media appearance from being on Youtube when he was just 11 years old. 
He then proceeded to make skits and upload them to his Twitter account.
Eventually, the Indonesian fame moved to Vine, a very popular platform of that time, which gave a career to make big names on YouTube. 
He was just 15 when he joined Vine, but he quickly garnered many views and a number of fans. 
Although not having proper knowledge of the English language, as his mother tongue was Indonesian, he listened to rap music and learned English from Youtube. 
Brian then started his career with the name 'Rich Chigga' and released his first-ever single "Dat $tick" in 2016, giving him the biggest recognition and landing him on a path of international success. 
Dat $tick Music Video
He was then signed by 88rising, and the 22-year-old never looked back since.
His debut single "Dat $tick" went on to be certified gold by RIAA, and his debut album that he released in February 2018 ranked number 18 on the Billboard 200. 
Although he has been making music for just six years, he has already garnered many fans worldwide. 
He has 10 million listeners on his Spotify and he earns good revenue from his YouTube channel. 
According to Celebrity Net Worth the singer reportedly has a net worth of $1 million. 
More On The Rapper
Named initially, Brian Imanuel Soewarno, Brain was born on 3rd September 1999. 
He was born in Indonesia and is known as a popular Indonesian rapper-singer, songwriter, and record producer. 
He is of Chinese-Indonesian descent. Growing up, Soewarno had four siblings, and he was the youngest out of all of them. 
Born in Jakarta, Indonesia, he spent his childhood in West Jakarta, where his father worked as a lawyer, and he used to spend his days helping at his parent's cafe as he was homeschooled. 
As of now, he lives in Los Angeles, but he is not a permanent resident. He mostly stays in the States due to work commitments.