Entertainment
Richard Belzer Credits His Wife For Helping Him Learn About Life With Children
Richard Belzer lives a fulfilling life inside a three-decade-old marriage with his wife and side by side enjoys the fruits of his career that have given him a staggering net worth.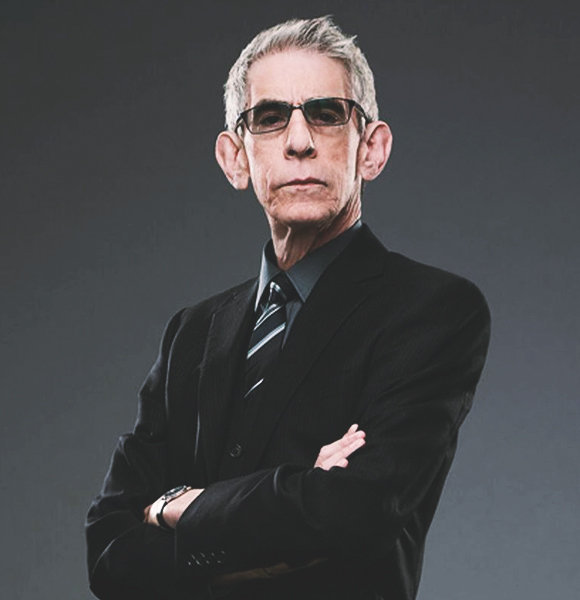 "I learned so much from my wife about children," says Richard Belzer while reflecting on his married life with his wife.
While talking to People Magazine, Richard, his wife, along his children took the readers inside the details of their marriage and revealed some interesting aspects of their lives.
Life With Spouse
Richard Belzer, a retired actor, is married to his wife of over three decades, 36 years to be precise.
His spouse, Harlee McBride, is a former playboy model and actress who is known for her role in Young Lady Chatterley. 
Talking about her relationship with her husband, she expressed how Richard has softened her, and her perception towards life changed after she met him. She said,
"Richard softened me a lot. When I met him, I was cynical about men and life, but he's somebody I've grown to trust and feel comfortable with. Marriage relaxed him too."
Richard also addressed the love that his wife has given him over the years and expressed how his children have changed him over the years.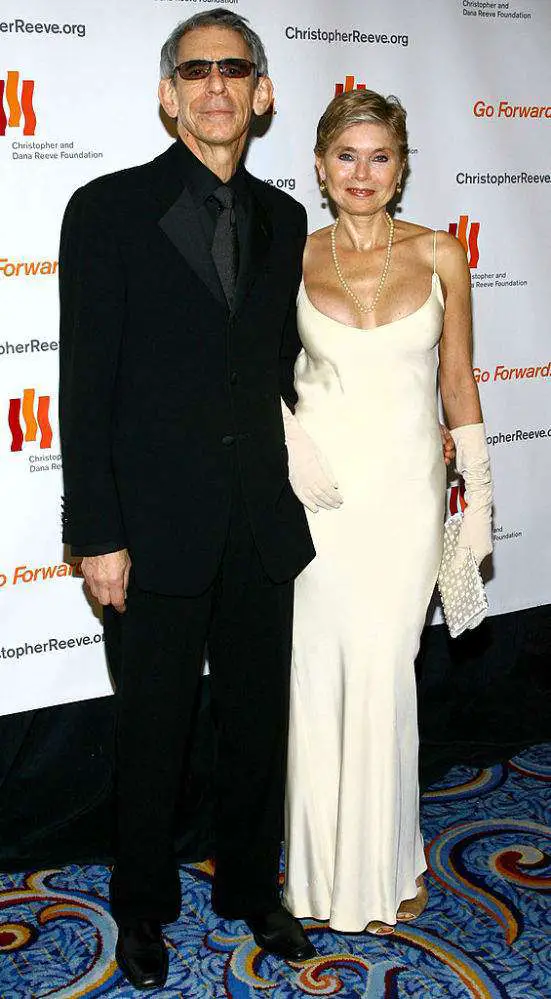 Richard Belzer And His Wife (Source- Getty)
On the interview, Richard shared his own personal struggles of his mother beating him when he made a mistake, and he used to lash out to his children when they made some mistake.
But he credited his wife for taking hold of his anger and taught him to "love a child , no matter how bad they are."
"Early on, when the girls did something wrong, my impulse was to lash out because my mother would beat the s—t out of me with straps. My anger at the kids never came out, but I could feel it."
Said Richard while addressing his past experiences. As a matter of fact, the daughter of the house, Bree, finds Richard quite cool.
Bree said how Richard was like a "hip" dad compared to other fathers.
Although Richard has grown to love the children as his own, they are not his own.
In fact, Richard does not bear any children of his own despite being married three times.
Yes! Three!
Oh, guess we got too excited and skipped a bit.
Bree is the daughter of Harlee McBride, and she shares a sibling, a brother. Harlee was married before to her ex-husband Grath Benton with whom she shares a daughter and a son.
Now, going into the actor/stand-up comedian's married life, it has not always been successful, and he has seen a fair share of losses in life.
Third Time Was A Charm
The BPD Detective star got married two times before finding his soulmate in Harlee.
His first marriage was with Gail Susan Ross in 1996, but his relationship with Ross did not last for long, and the couple parted ways in 1972.
Belzer gave love another chance and decided to give marriage another try. He married Dalia Danoch in 1976, but sadly his marriage was short-lived, and they got divorced in 1978.
While Belzer might have plans to find someone to live the rest of his wife, life however had another plan for him.
Unfortunately, Richard was diagnosed with testicular cancer, but he survived it in 1983.
And finally, two years later, he found the love of his life and got married to McBride, and since then, there has never been any rife on his marriage.
The third time is surely a charm!
Belzer might have had losses in his personal life, but his career always has seen the heights of success. From working as an actor to comedian to an author, Belzer retired from his profession after more than four decades in 2016.
An Outstanding Net Worth
Born on August 4, 1944, originally as Richard Jay Belzer, he started his career as a stand-up comic at Pips, The Improv, and Catch a Rising star.
Richard, age 77, was also a warm-up comedian for Saturday Night Live. However, it wasn't until the late 1970s when he leaped at his career in films. He is notable for short but memorable roles in Fame, Cafe Flesh, Night Shift, and Scarface.
Along with acting, he also started his career as a radio host side by side. He co-hosted Brink & Belzer on 660 AM for the WNBC radio and also was a frequent guest on The Howard Stern Show.
But all the most successful career for the 77-year-old was on Television.
Belzer played the role of an NYPD detective/Sergeant and a DA Investigator named John Munch on the NBC police drama series Homicide: Life on the street and Law & Order.
His career in Television was all glorious, and after appearing on the series as John Munch for 23 years, he finally retired from acting at the age of 71.
The 77-year-old is also an author who has written about two dozen of books. 
All of these professions add well to his revenue. As per Celebrity Net Worth, Belzer has amassed a net worth of $16 million.