Entertainment
Rosie Rivera's Husband Showers Her With Beautiful Words Of Love On Their Anniversary
Rosie Rivera & her husband's decade long marriage alongside her children from both her first marriage and present marriage is worth taking a look at.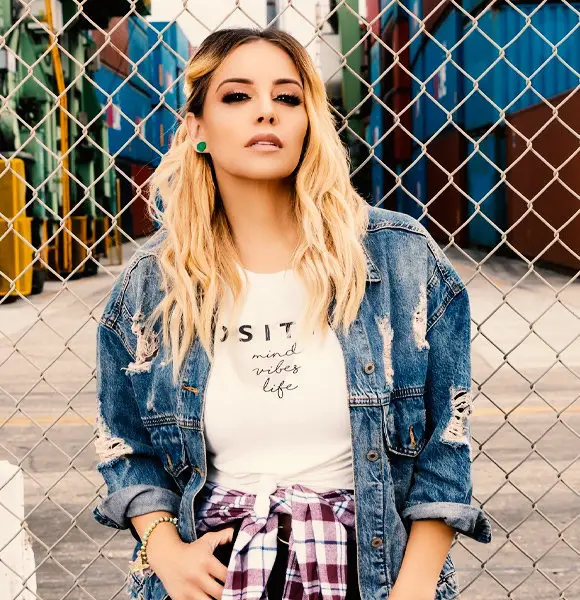 "I thought I married you at your best but man was I wrong year by year you never fail to surprise me." These wonderful words were just a few of the beautiful lines that Rivera's husband dedicated for her on the occasion of 10 years of togetherness. 
Sharing multiple pictures on June 4, 2021, Rivera's charming husband added, 
Today I Honor You. My wife, my friend, my confidant, my helper, my love. You are amazing women and I have had a front row seat in seeing all that God has done in your life these last 10 years.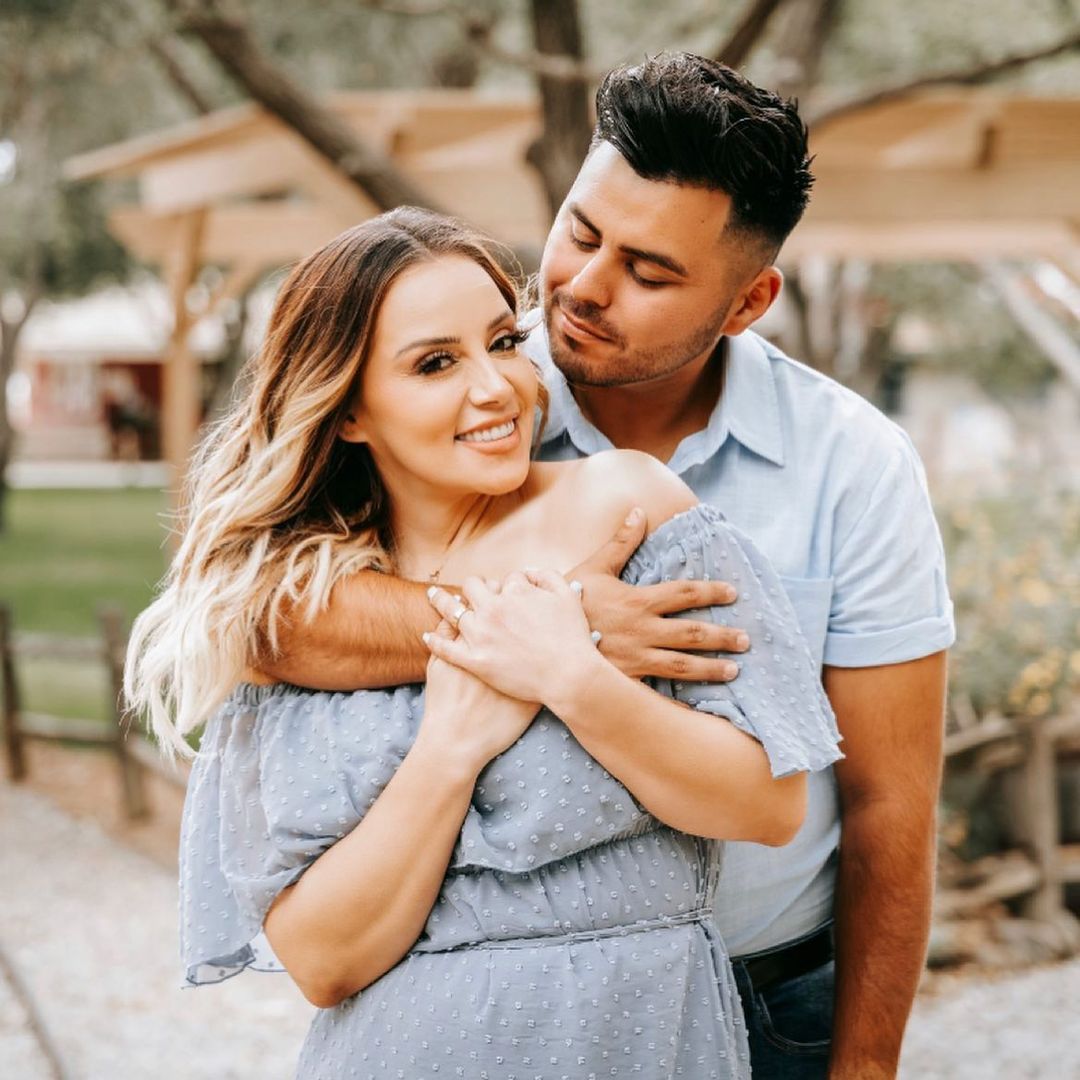 Rosie Rivera With Her Husband (Source Instagram)
Her husband, Abel's beautiful words to his wife, is a testament to their never-ending love, and it won't be much to say that the "one page" long caption of how amazing his wife is might have still looked short for him. 
Among all of Rivera's beautiful pictures, one of the pictures featured an image of Rosie with their son. Yep! the two are parents. Well, to be exact, the duo are parents to three children. 
Life With Family
Rosie and Abel Flores got married in 2011, and since then, the pair have shared ever-flowing love with each other. They share their blissful life alongside two children; a son and two daughters.
However, Abel is not one of her daughter's biological father. Rosie's oldest daughter, Kassey Rivera, was born from her previous relationship with her ex-boyfriend, Chief. 
Rivera's first marriage with Abel blessed them with a son and a daughter. They have a daughter named Samantha Chay Flores and a son named Eli. 
It is no wonder that a dad's favorite kid is their daughter. 
People with siblings can definitely relate to this. Right?
I am so proud to be your daddy @sammychay_ . I see you and can't wait to see what you will do for the Kingdom of God. Te amo
Wrote the father on the occasion of National Daughter's Day.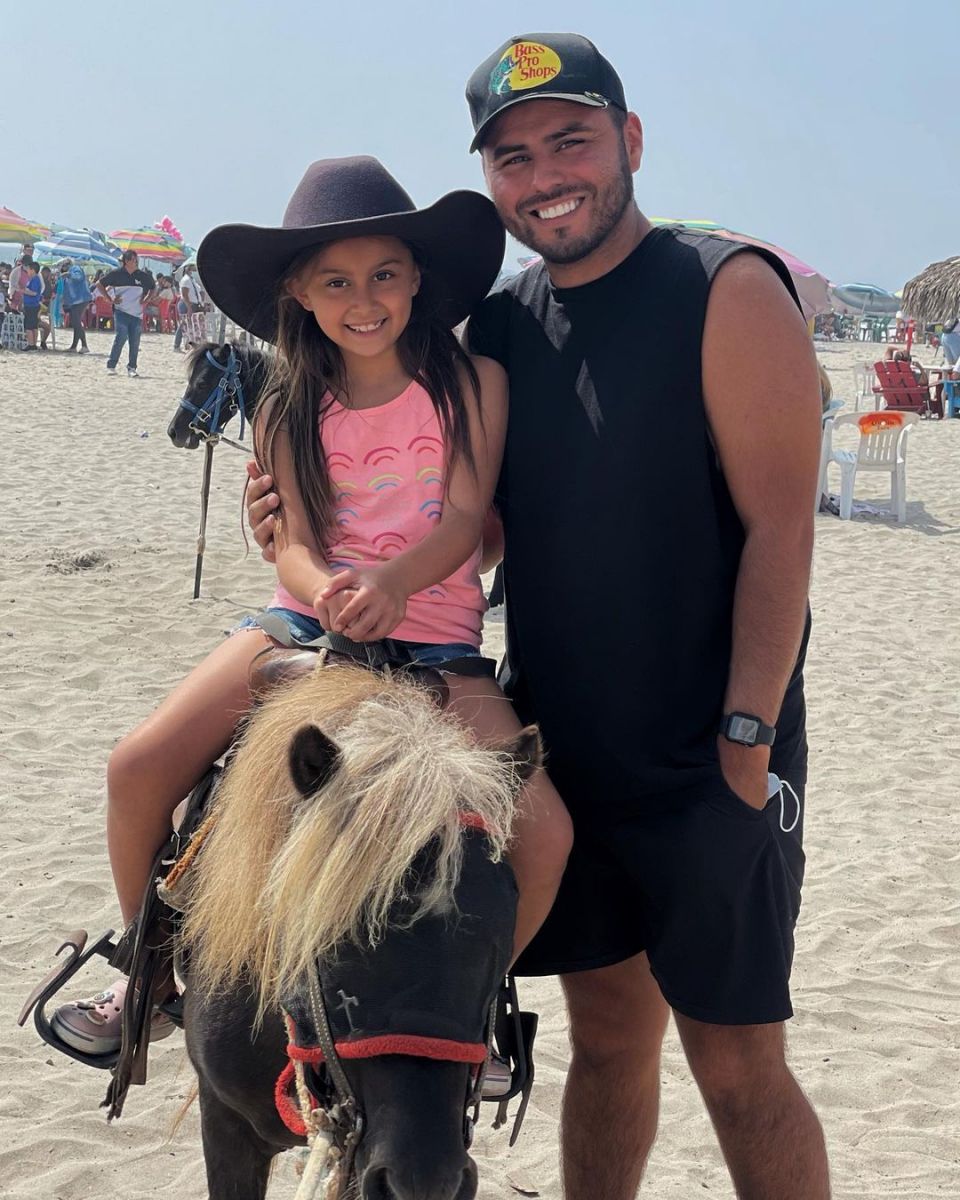 Rosie Rivera's Husband And Her Youngest Daughter (Source Instagram)
Likewise, the mother took to her Instagram to wish her son a happy National Son's Day. She wrote, 
My Eli you are a joy to us all... I read that when a woman has a son first, she needed to know true love.
The family of five cherishes a happy life alongside each other. Recently on September 20, 2021, the TV personality shared a happy family picture alongside her husband and three children.
The family wore matching blue-toned clothes and shared warm, happy laughter with each other. 
Rosie Rivera With Her Husband And Kids (Source Instagram)
Rivera, age 40, has successfully managed to raise a bunch of wonderful young kids while satisfying her ever-fulfilling career needs. 
The Rics, Famosa, Latina star might have everything under her bags right now, but fame and money did not come easy for the 40-year-old. 
Life Of Another TV Personality: BBC Short Hair Co-host Sally Bundock and Husband Went France in 2013. Married In 1999, Tragic Loss In 2017
Successful Steps Towards Net Worth?
Originally known as Rosa Amelia Rivera, Rosie took the role of chief executive officer of her sister's business.
Rivera took charge of her sister, Jenni Rivera's business named Jenni Rivera Enterprises, after she tragically died in a plane accident back on 2012. 
While her sister's death might have caused distress, Rosie decided to continue her sister's business forward.
However, it was not until early 2015 that the 40-year old's presence was known to the world. Then, Rivera and her family began to appear in the reality tv Rica, Famosa, Latina. 
This series landed the family on the limelight, and life has never been the same since.
Like her mother, her oldest daughter, Kassandra Rivera, is a businesswoman and has her own brand of Eyelash line named King Kassey Lashes.
Rivera also earns from sales of her books and merch. 
According to Celebrity Net Worth, at the age of 40, Rivera has successfully accumulated a staggering net worth of $14 million.