Entertainment
Sam Riegel Is Still Madly In Love With His Wife After 17 Years Of Marriage
The Famous Voice-Over Artist Sam Riegel is an Emmy Awardee himself who is married to an Emmy Award-Winning wife. The two have been together for a while now and share two children.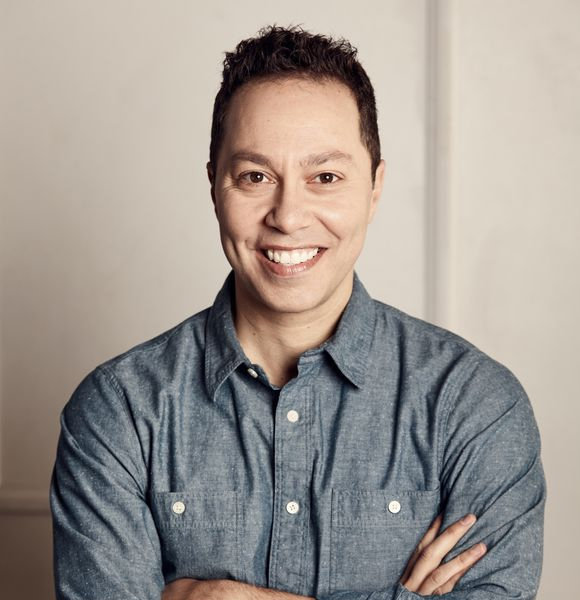 Popular voiceover artist Sam Riegel took to Instagram to wish his partner on their 17th marriage anniversary. He expressed how he is still in madly love with his partner after all these years. 
Never Ending Love
Riegel, an Emmy winner for his work in Danger And Eggs, has been married to his wife for 17 years. Having known each other for 22 years, the love between them has only grown.
"Happy 17 year wedding anniversary to my darling @ramsiegel. Lucky woman I am. I'm sorry I can't be there on vacation with you and my entire family."
Writes his wife reciprocating the same love towards her husband.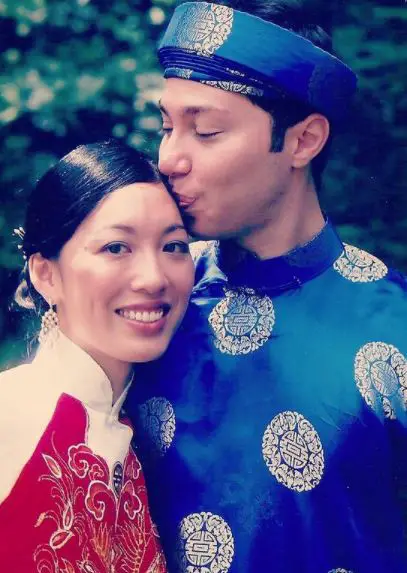 Sam Riegel And His Wife; Via Wife's Post On Their Anniversary (Source Instagram)
She is a lucky woman, but Sam is equally lucky to have such a beautiful wife gracing his life.
Sam might be an achiever in his professional career, bagging jobs in movies such as Teenage Mutant Ninja Turtle and Phoenix Wright, but his wife is no less than him.
Who Is Sam Riegel's Wife? 
The voice-over artist's wife, Quyen Tran, is also an Emmy Award Winner for her work in Imaginary Bitches. She also won the title of Best Cinematography for the movie Pali Road at Vc Film Fest.
The wonderful family does not only limit to the husband and wife.
The pair share two beautiful children, one son, and a daughter. Like their parents, it seems like their children have also put their foot forward in the Hollywood industry.
Riegel's son, Maximus has moved in his father's footsteps and has worked on several movies such as Klaus (2019), Elena of Avalor (2019) as a voice-over artist. 
The super talented family seems to be a group of achievers, and it is only a matter of time when their daughter decides to choose her path and starts working on it. 
An equally successful personal life accompanies the voice-over artist's super successful career.
Career Of The Voice-Over Artist
Sam's affiliation with big banners has made him a notable voice-over artist. He is best known for voicing Donatello in Teenage Mutant Ninja Turtles in 2003. 
His hugely successful series Critical Role was loved widely by many. He and other voice-over artists worked on the project and used to play Dungeons and Dragons.
Riegel needed a change in his professional career, which resulted in him moving away from the successful series and starting his own production company named Critical Role Productions.
In hopes of making an animated series, they targeted raising 750,000 dollars, but to their surprise, they ended up making 11 million. In 2019, their series was acquired by Amazon Prime.
The series is titled The Legend Of Vox Machina. He will be heard in the role of Scanlan Shorthalt. Alongside all these productions, he also has his podcast named All Work and No Play with his best friend, Liam O'Brien.