Entertainment
Sarah Baeumler & Bryan Baeumler Are High School Sweethearts?
Sarah Baeumler & Bryan Baeumler are indeed power couples, as with a hefty net worth under their name they are relishing a happy marriage of over a decade.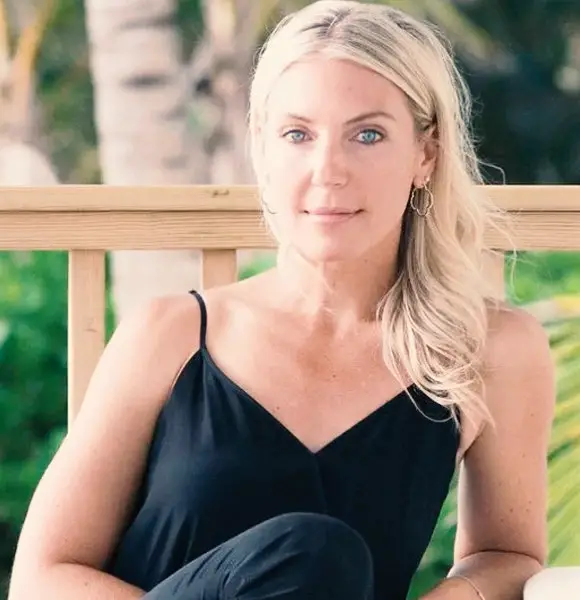 Popular Canadian Host Bryan Baeumler's wife, Sarah Baeumler, says that she would choose to live life with her husband all over again, "without pause, without doubt."
Sarah took to her Instagram to wish her husband of 17 years a happy married anniversary. Posting several stunning selfies alongside her husband, she wrote, 
When we began this journey together, we never could have known the twists and turns we would face, we simply knew we belonged together.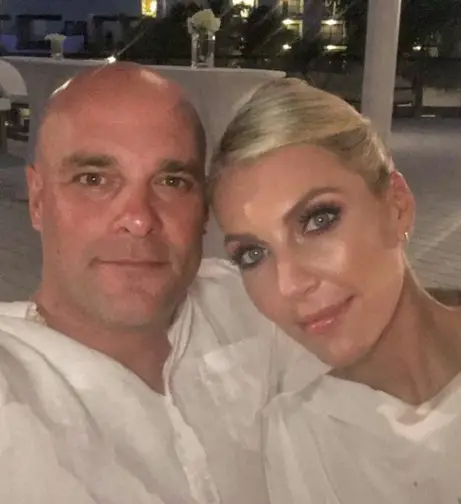 Sarah Baeumler And Bryan Baeumler (Source Instagram)
She further added how the two have shared several ups and downs in life but have only moved forward together.
Picture Perfect Love Life
Although people know Sarah Baeumler and Bryan Baeumler from their hit HGTV show, Renovation Island, where the pair buy properties, renovate the house, and sell them for profit together, very few know how they came to be husband and wife.
High school sweethearts? Well, not exactly! But the two did meet in high school in 1991 but only started dating after 10 years. The two were in touch with each other even after their post-graduate programs.
After pausing their conversation for a while, the universe decided to play its cards, and the two got in contact again after they were copied in the same email by a friend.
Eventually, they decided to go on their first date in 2001. Sarah and her then-beau went to watch The Lion King in the theatre and then ended their date at a sushi restaurant.
As the love flourished, so did Bryan's decision to make Sarah, Mrs. Baeumler.
After three years of dating, he proposed to Sarah, and well, you guessed it,
She said yes!
The now husband-wife finally exchanged their vows on September 3, 2004.
Going strong in 17 years of marriage, Sarah and Bryan have also become proud parents to four wonderful children. Two daughters and two sons. 
Their first child, Quintyn Werner Baeumler, was born in 2006. The pair then welcomed Charlotte Anne Baeumler in 2008 and a son, Lincoln Wolfgang Baeumler, in 2011.
The Baeumler family welcomed a new baby again in 2013 named Josphine Judith Baeumler.
On April 24, Sarah shared a family picture to share her excitement of being featured in the MarQuee Magazine's Spring/Summer 2021 issue.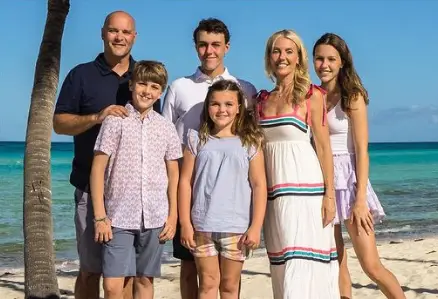 Baeulmer And Family For MarQuee Magazine (Source Instagram)
Despite being busy raising 4 children and being a notable face of their successful show Renovation Island, Sarah has an identity that reaches way beyond her husband, Bryan Baeulmer. The Renovation Island star has successfully accumulated a surprising amount of net worth during her time in and outside of Television.
Sarah Baeulmer's Net Worth
After completing her education from Western University in Business/Commerce, Sarah has ventured out to plenty of successful opportunities. 
There is no doubt that Baeulmer has accumulated her assets from being a prominent part of shows under her husband's banner Bryn Inc. that airs on HGTV Canada.
After being a part of the show from 2016-18, the pair decided to change the name to Renovation Island. Finally, in 2020, they changed Bryan Inc. to Renovation Inc. for U.S. HGTV.
Sarah's outstanding interior designing concepts on the show comes with years of professional experience on the field.
In 2016, she launched her independent business, Sarah Delivered, where she entered the world of subscription boxes. After the success of her brand, she finally launched her Interior design service in 2017.
With the career highlights of over a decade, she was approached by the Princess Margaret Cancer Foundation in 2019 to design the Grand Prize Show Home for Princess Margaret Spring Lottery 2020 and 2021.
She has her own website named Sarah Baeumler, where people can shop all the lifestyle and house accessories alongside furniture. 
Sarah, age, 43 is also the Co-Founder of Baeumler Group of Companies since April 2004.
With all her personal, professional ventures and Tv shows alongside her husband, the husband-wife duo has an accumulated net worth of 20 million dollars, as reported by Celebrity Net Worth.