Entertainment
Inside MSNBC's Shaquille Brewster Life With Family And Partner
Shaquille Brewster who has a perfect life with his partner and family was recently harassed by a man during his reporting on live television.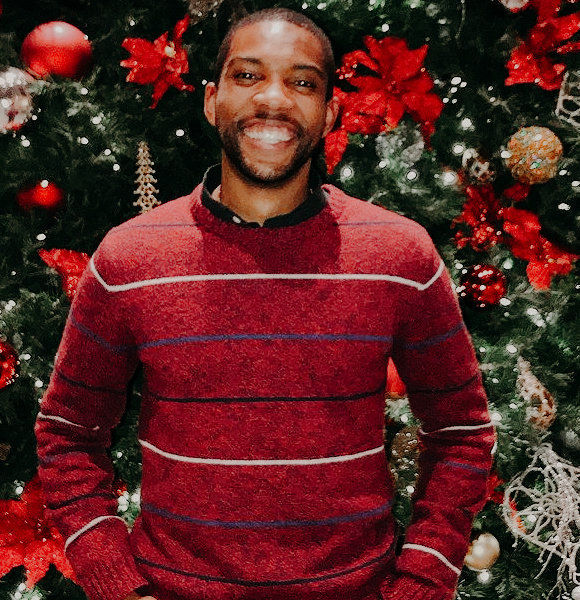 On August 30, MSNBC reporter Shaquille Brewster was accosted by a white man while he was reporting a hurricane Ida coverage in Mississippi. 
"Craig, I'm going to toss it back to you because we have a man who is upset right now,"
Brewster very calmly reported the bizarre situation to the anchors in the studio. The harasser is identified as an Ohio resident named Benjamin Dagley. 
Dagley parked his car and physically charged at the reporter while saying, 
"Y'all are reporting this accurately, right?" 
 He forced Brewster to sign off after his bizarre act. 
Shaquille Brewster Physically Harassed On Live Tv
Reports from USA Today states that the man was also charged several years ago with breaking and entering his former business firm. 
The video went viral very soon, and it took no time for police to identify him. As of now, Dagley faces charges of assault and violation of the terms of his probation. 
The African-American reporter took to his Instagram to thank the overwhelming amount of support he got after the incident. 
Hurdles and incidents like these do make life tough for reporters, but things are surely easier when one's life is blessed with a 'special someone.' 
Is Shaquille Brewster Married?
"A beautiful Chicago day with this beautiful lady," captioned the MSNBC reporter on a picture of him with a beautiful woman.
One Hand on the waist and another hand on 'her' hand, the body language from the picture hints that the woman is special someone for Brewster. 
That special someone is Sydney Stewart. Stewart is a Brooklyn resident and currently a Director of Social Media for Bet Networks.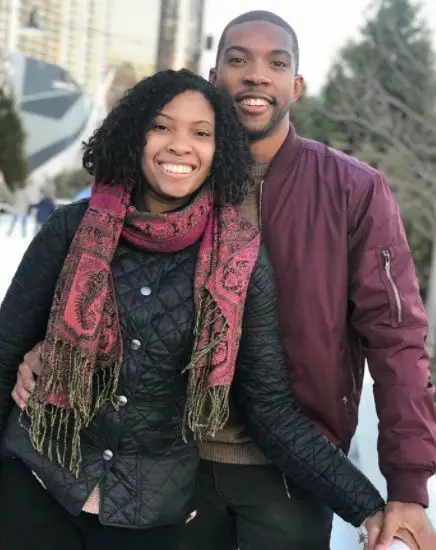 Brewster And His Potential Girlfriend (Source Instagram)
Although the relationship status of the two is unknown, Brewster seems to be quite fond of Stewart. 
He also posted another Instagram picture with Sydney on April 15, 2018, and captioned the picture, "The Good Life." 
The smiles shared in the pictures confirm that he and his alleged partner have a good life alongside each other. 
But Brewster has never opened up about his relationship with Sydney and has not made anything official. Therefore, any details of Brewster having a wife or a girlfriend is still unknown. 
But one thing he proudly boasts is his life alongside his family. Shaquille, age 27, is a family guy and loves to spend time with his family members. 
Life With Family
Also known as Shaq, he has an excellent relationship with all of his family, and he does not shy away from showing it. 
On May 10, 2021, he posted a picture of him and his wonderful mother, Sandy Peters, and wished her a happy mothers day. He wrote, 
Y'all already know how much I love my mama, so I'm just leaving it at Happy Mother's Day this year!!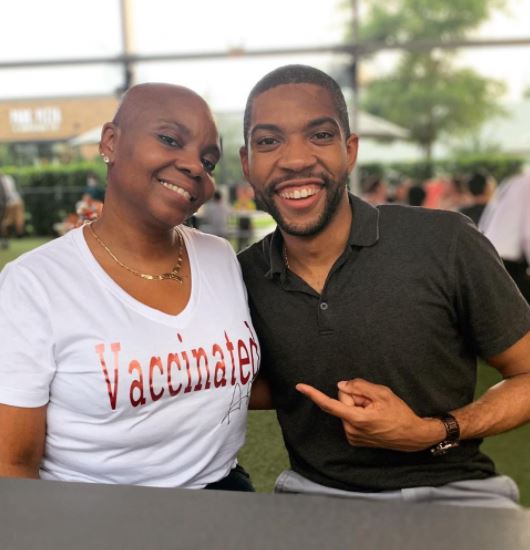 Shaquille With His Mother (Source Instagram)
Likewise to his amazing dad, he shared a few words on the occasion of fathers day as well. 
Happy Father's Day to the men who taught me how to be a man... each pouring so much love into me, regardless of circumstance.
Wrote the 27-year-old on his Instagram post. 
But his family does not limit to just his parents. He also has a younger brother and a sister whom he is very proud of. He recently celebrated his brother, Ezavier's 19th birthday and also celebrated his sister's graduation.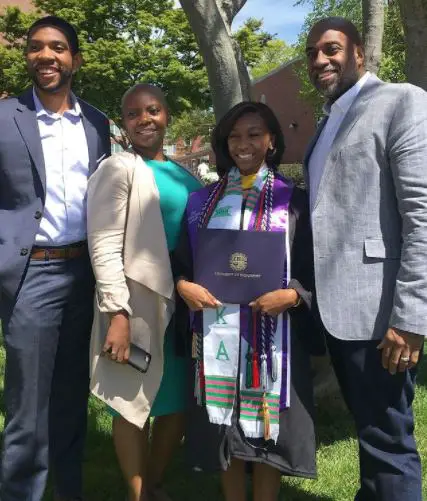 The Brewster Family (Source Instagram)
Being a reporter, Shaq always has to be present on the field, and the job is at times risky as well. But as we know, he does have a family and a probable 'special someone to come home to. 
More On The MSNBC Reporter
He is a national political reporter working with NBC news.
The 27-year-old actively covered the 2020 presidential campaign across the network. Graduating from Howard University with a degree in broadcast journalism and political science, he has been associated with NBC for over 7 years now. 
He started his career in 2012 as a Freelance Associate Producer on Hearst Television and gradually progressed to working as a producer for the NBC News platform. 
As of now, he works as a full-time correspondent for NBC News, a post he secured on October of 2020 and is also a reporter.