Sheena Melwani's recent viral TikTok video has made people hooked on her husband's identity and their married life.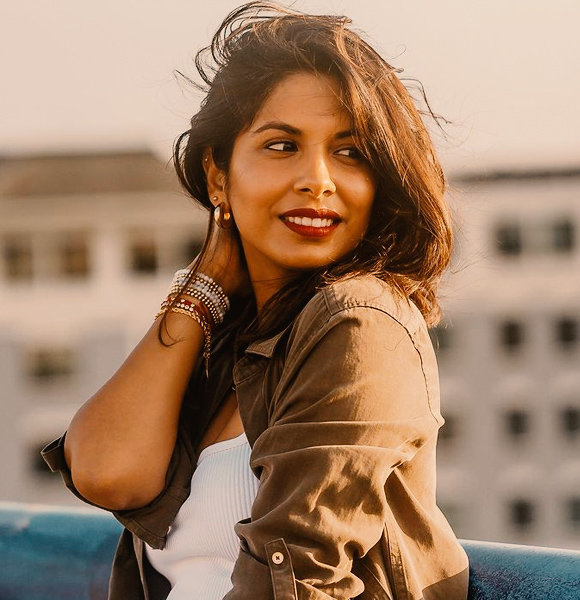 Singer and Songwriter Sheena Melwani's husband garnered massive attention after she posted a hilarious TikTok video where her husband totally stole the show.
It was a usual video for Melwani's fans where they were ready to be encapsulated with her amazing singing talent. She started singing the cover for JP Saxe's "If the World Was Ending."
Her amazing voice, however, was disturbed by an unusual voice.
"It's horrible to travel if the world was ending . . . no boys ever in this house!"
Said a fatherly voice.
Well, it was not her dad, but it was her husband. Her husband craked jokes whilst impersonating a fatherly persona.
"Indian dads be like," Sheena captioned her video while her husband was on the background saying hilarious stuff.
Well, whatever her husband meant! Nonetheless, the interaction was hilarious, and it made people fall in love with her husband more.
Who Is Sheena Melwani's Husband?
"Day 3 of the wedding. Can't decide if I like my shoes", Sheena wrote on May 18, 2009.
It was the third day of her marriage. It might be unusual for some of our readers, but brown weddings last for well almost a year.
Just kidding! But it lasts LONG.
Sheena got married to her hilarious husband back in 2009. Her husband goes by the name therealindiandad on Instagram.
And he is one of the most handsome.. emojis out there.
Yes! Her husband has long kept his real face concealed on social media. He hides his real face behind an emoji. 
Sheena, who is also a popular Youtuber, often time features her husband, but one would think she would reveal his reality on her channel there, but NO! Melwani is equally responsible for building up our anticipation, which seems never to get fulfilled.
Sheena Melwani And Her Husband
Wait!
Dinesh K. Melwani, there you go, that's her husband's name. And we actually have his picture as well.
Husband Revealed!
*Drumrollllsss*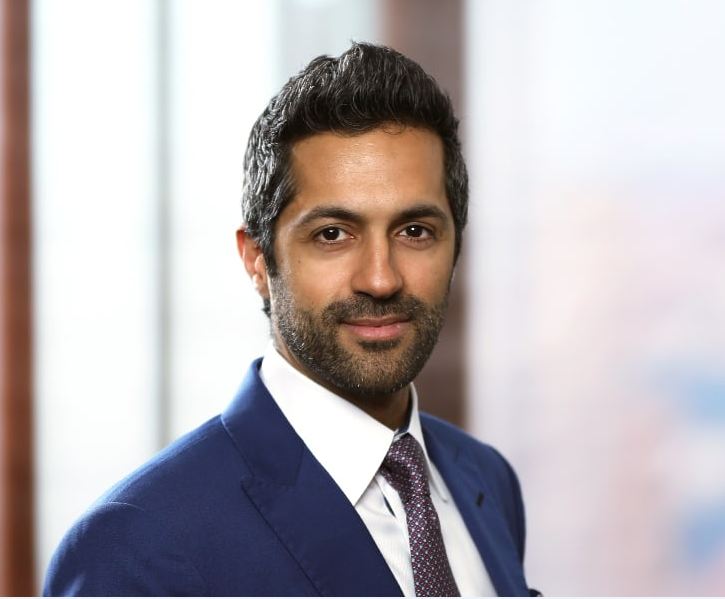 Sheena Melwani's Husband Revealed (Source- Mintz) 
Her charming husband works in Mintz as a transactional attorney who serves as a strategic advisor to the US and international clients. 
He is also a lecturer at MIT's Sloan School of Management, The Broad Institue, MassChallenege, and The Capital Network.
Dinesh is an intellectual on advising companies on entity formations. In addition, he helps companies by representing as a strategic investor in connection with venture capital investments.
Before working in the current company, he used to work as a corporate partner in the Boston office of an international law firm.
Dinesh and his beautiful wife of 11 years nurture their family together. They have two children, a daughter named Zara, age 7, and a son.
TikTok star Melwani has garnered a massive fan following over on all of her social media. Showcasing her extraordinary singing talent, she surely knows how to keep her audiences hooked to the screen.
More On Sheena Melwani
Born on September 1983, Melwani is 38 years of age as of 2021. She is mainly known as Canadian-American Youtuber and social media influencer.
Over the course of time, she has been widely followed on TikTok and Instagram as well.
Growing up in her birthplace, Montreal, she was raised in an Indian Business Family.
As of now, she lives in Boston, Massachusetts, the United States, with her family, her husband, and two wonderful children.