Entertainment
All About Stephen Silas's Wife, Children, & Impressive Salary
Having spent decades on the basketball court Stephen Silas has witnessed countless national pre-game national anthems, but, to him, none was as memorable as the one from the game of January 2, 2021.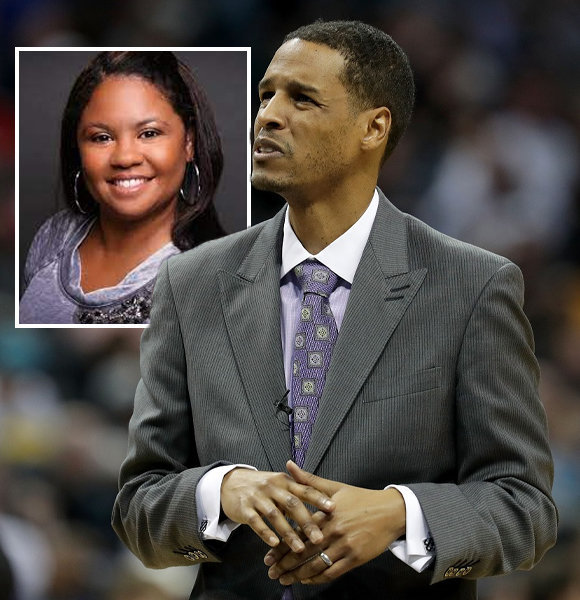 American basketball coach Stephen Silas, having spent decades on the basketball court, has witnessed countless national pre-game national anthems. But, to him, none was as memorable as the one from the game of January 2, 2021. 
It was particularly special to the coach as the basketball arena echoed with the melodious voice of his daughters, Kyler and Kaelyn. Sharing his proud father moment with Texas Sports Nation, Stephen talks about his daughters, whom he shares with his wife, Keryl Silas, of almost two decades.
Stephen Silas & His Wife's Proud Moment 
When the basketball court screen displayed Kyler and Kaelyn singing the pre-game national anthem in front of a huge crowd, the Houston Rockets coach's chest swelled with pride.
Sharing a few words about his daughters' performance on Saturday's Rockets' game at Toyota Center, Stephen said,
It was amazing. They did a great job.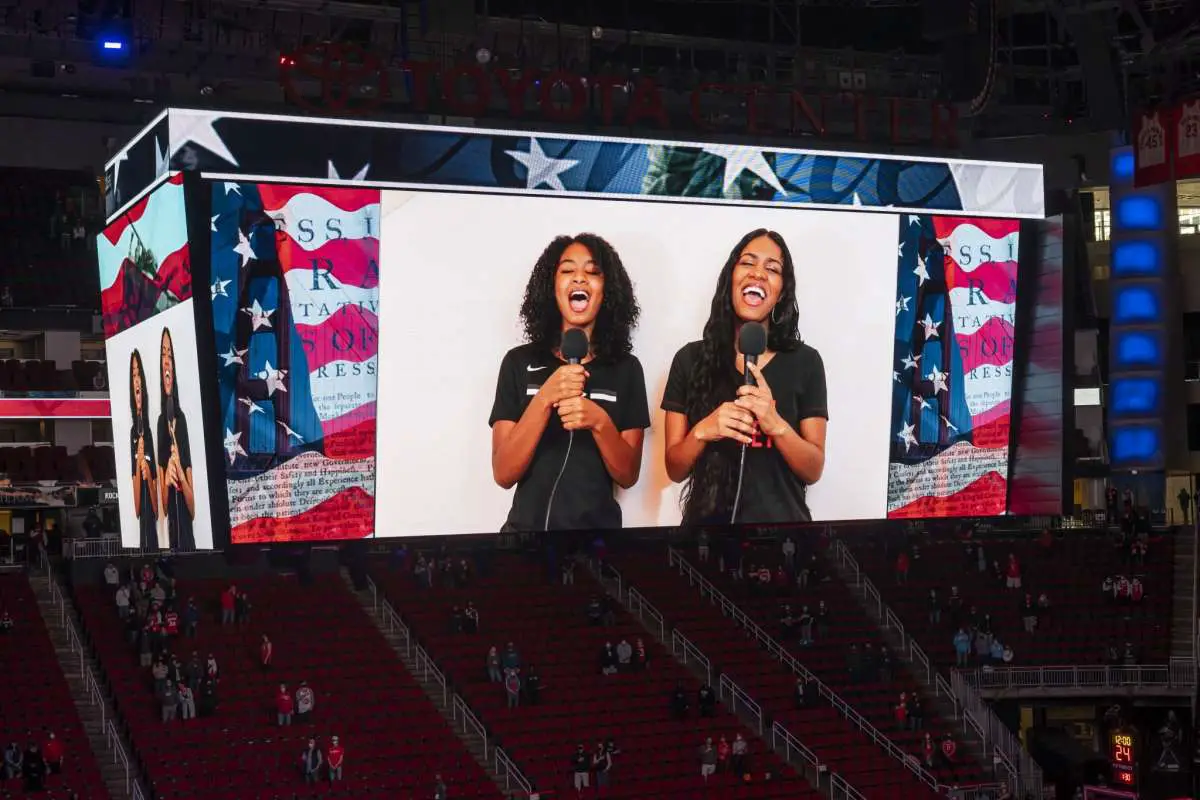 Stephen Silas's daughters singing the national anthem at Houston Rockets (Source: Texas Sports Nation)
He further stretched that it had been a while that he hadn't seen his wife and daughters since he was recently appointed the coach of Houston Rockets. And seeing them on the big screen showcasing their talent was something special to the coach, which he described as,
But since I got this job, they've been in Dallas and I've been here in Houston. To see them on the big screen doing their thing and not just looking on their Instagram and watching all the awesome videos they do on Instagram, it was really special, really, really special.
Well, Stephen's daughters got it from their mother. Singing is something that runs down in the Silas family. Stephen proudly boasted that his wife is also gifted with an angelic voice. Also, the R&B group The Pointer Sisters are related to the coach. 
Indeed, the Silas family has their own way of making their name known to the crowd. As Stephen's daughters are headed towards a great start with their talent, Stephen, on the other hand, has already proved his brilliance with his years of contribution to basketball as an aspiring coach.
Stephen Silas's Impressive Salary
Beginning his career as a coach in 2000, he started with his affiliation with Charlotte Hornets. His association with the team as an assistant coach lasted for two years. Given the current annual salary range of coaches at the team that exceeds a million dollars, Stephen must have as well earned an impressive salary during his time at Hornets.
Expanding his reach, the coach later contributed to the NBA teams such as New Orleans Hornets, Cleveland Cavaliers, Washington Wizards, Golden State Warriors, Dallas Maverick, and Houston Rockets.
With years of expertise in coaching star athletes and top-ranked NBA teams, Stephen has established his name amongst the top-notch coaches in the franchise.
As for his present earning at Houston Rockets, where he was appointed as a head coach on October 30, 2020, Stephen's salary can be estimated to be above a million dollars as per the salary range report given by Basketball Insiders. 
Moreover, Stephen's coaching career is not only limited to NBA. But his reach also expands across the borders serving as a coach on a global scale, including the Korea Development Camp in Seoul. More so, he served as a mentor at Basketball Without Borders camp in Africa and Beijing, which NBA organized.
Needless to say, his extensive reach as a sought-after basketball coach screams his net worth in millions of dollars.