Entertainment
"O my Gosh I cant believe it she is finally mine!" Swagg Happily Welcomes His Dream To His House
Swagg proudly flaunts his happy relationship with his girlfriend alongside a hefty net worth from his YouTube journey.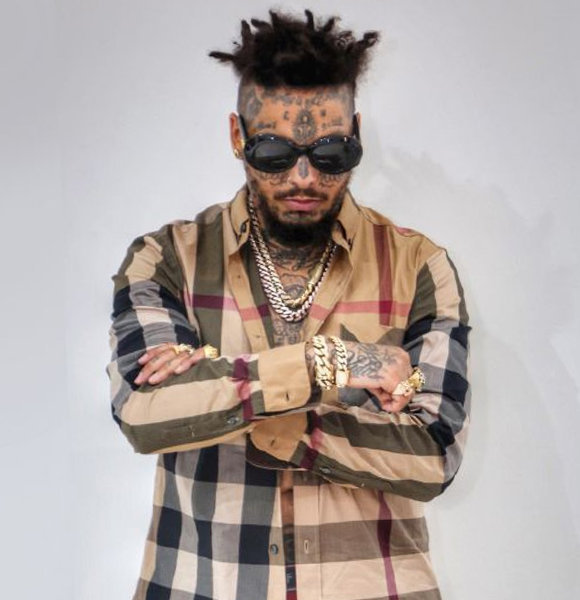 American YouTuber Swagg, a notable face in the world of social media, recently shared his happiness of accomplishing his dream.
On his YouTube video posted on 24th March 2021, the YouTuber proudly introduces his fans to his dream car.
"O my Gosh I cant believe it she is finally mine!"
This was the response of the streamer and YouTuber after getting inside his car. After over a minute into the video, the 25-year-old stood in front of the camera to thank his fans and well-wishers. He further adds how he has taken care of his family and necessities and thought it was finally time for him to get a "toy" for himself.
Swagg's Video Of Getting His Dream Car
He finally proceeds to welcome his dream car, a Mercedes AMG GTS Brabus 600.
This surreal moment of his life happened after years of hard work and eight years of growth in his YouTube Career.
Swagg's Rewarding Networth
Swagg originally joined YouTube back in Mid 2013, and since then, his channel has only seen growth. He is famous for making gameplay videos on his YouTube channel. His contents have successfully provided him with over 2.4 million subscribers as of 2021.
His YouTube career heavily contributes to his net worth. He is also active on Twitch, and he does get a generous amount of donations and money from his stream as well.
His career in social media has helped him curate a pretty loyal fan base. He has 579k followers on his Instagram account, which allows him to bag tons of brand deals and endorsements.
He is a content creator of a huge brand named Faze Clan, which has over 11 million followers on Instagram and has its own merch line, which certainly adds to Swagg's revenue.
On March 3, 2021, he took to his Instagram to share the news of winning the Esports tournament and bagging $100,000.
Besides living a luxurious lifestyle, Swagg makes sure to help his family and provide for the necessities. His giving and hardworking nature is certainly well awarded with a hefty networth.
With a new car in life, the 25-year-old seems to be showered with happiness. It looks like alongside a dream car, he shares his happiness with his dream girl as well.
Dream Girlfriend
"Happy bday and more life to my baby,"
Wrote the YouTuber while posting a picture alongside his girlfriend on the occasion of her birthday.
He is dating his girlfriend, Maria Russell, who is a certified eyelashes tech. Going by her Instagram, she seems to be 22 years of age now.
The YouTuber often features his girlfriend on his YouTube video and posts videos of gameplays with her.
The pair have an adorable social media presence. The two are open about their relationship and posts each other quite often.
Russell shared a cute picture with her boyfriend on her Instagram recently. In the picture where Swagg side hugged her, and she leaned on to her beau, she wrote,
love u foreva eva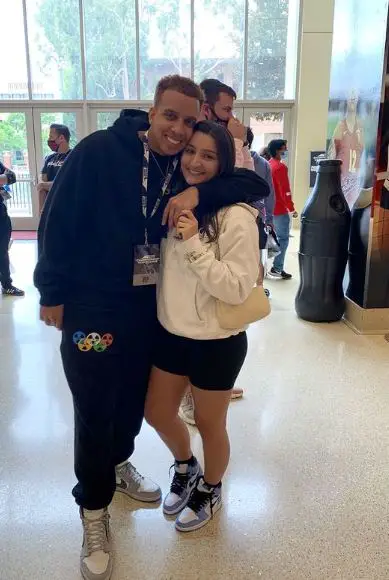 Swagg And His Girlfriend, Maria Russell
To which the streamer's response was adorable. Replying to her Instagram post, he wrote, (behold you might cry),
Luv u stinky
CRYING DUE TO CUTENESS!
The response alone is enough to understand the kind of relationship the pair have with each other.
As of now, Swagg's relationship with his beautiful girlfriend seems to be perfect, and he looks happier than ever.
Many people know the YouTuber by his famous name, Swagg, but that is not his real name whatsoever.
What Is Swagg's Real Name?
Swagg's real name is Kris Lamberson. He is three years older than his girlfriend. Joined on April of 2020, Kris is an active member of Faze Clan.
He is also the creator of NukeSquad, which has garnered over 200k subscribers as of 2021.
He is popularly known as a Call of Duty streamer. Born in Phoenix, Arizona. Born on May 14, 1996, he was initially fond of playing club basketball with his father.
And a very little known fact, he named himself after the hip hop group, "Cali Swag District."