Music
Synyster Gates's Amassed His Multi Million Dollar Net Worth Through Touring?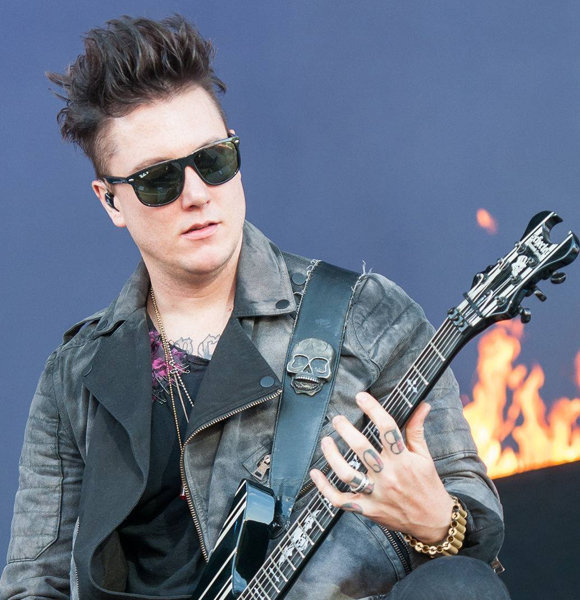 Well known for being among the world's top 10 best metal guitarists, Synyster Gates is a specialist when it comes to his mastery of music. And that is just, to say the least. 
Many music connoisseurs will surely agree with the statement that he is one of the best of this time. Known for working in the band Avenged Sevenfold alongside the lead vocalist, M.Shadows, the group has seen heights of success. 
Being active in the industry for about two decades now, he now fully experiences the fruitful by-product of his career: his net worth, which is listed in multi-millions. 
Synyster Gates's Net Worth
The band Avenged Sevenfold was started as metalcore which eventually transitioned into genres as such as Heavy metal, alternative metal, and hard rock. 
Gates, who is a lead guitarist and backing vocalist of the group, works with four other talented band members of his group, M.Shadows, Zacky Vengeance, Johnny Christ, and Brooks Wackerman. 
As a son of a musician, author, and comedian, Brian Haner Sr, it was as if Gates was destined to be a musical genius. 
The most interesting aspect of this metal guitarist is that he actually fancies jazz, gypsy jazz, and music as such. 
Talk about taste!
His talent speaks for itself, and he surely is a natural in what he does. Indeed, this was always meant to be his claim to fame. 
Gates, a man of parts, was voted a Best Metal Guitarist in the world by Total Guitar back in 2016 and simultaneously in 2017. 
His incredible career has landed him immense name and fame in the industry, but by the same token, it has also given him an immense fortune. 
A fortune that has helped him amass a net worth of $16 million as per Celebrity Net Worth. He also owns a luxurious house in Huntington Beach, California, and earns heavily from merch sales.
But what adds generously to his net worth is through the tours the band does. Back in 2018, he gave out a statement that 99.9 percent of their net worth is through tours.
Surely his professional front has seen glory at its best, but what goes hand in hand in his life is his personal front. 
His smooth sailing career with an impressive net worth is well accompanied by a happy married life alongside his wife and three kids. 
Keep Reading: Chris Motionless, Relationship With Girlfriend – Artistic And Rare!
Synyster Gates's Wife
Gates has been married to his wife Michelle DiBenedetto since 2010. His wife seems to be a private person but what is known is that she is an entrepreneur.
Michelle is the founder of the company, Saint Owen which specializes in Handcrafted items. 
Moreover, by the looks of it, it seems like he has collaborated with his partner's brand as well.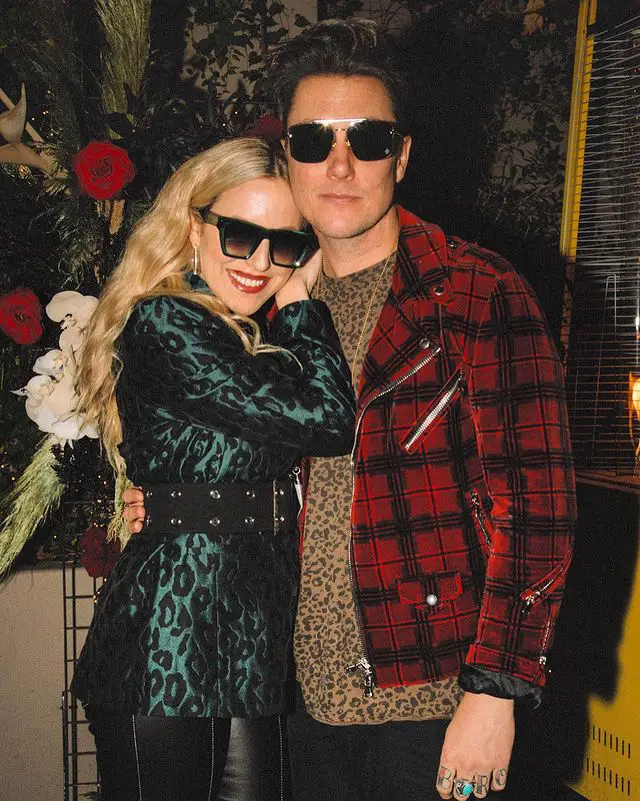 Synyster Gates Alongside His Wife (Source Instagram)
 As much as Gates likes to keep his life private, there are just some instances in his life that he cannot keep with himself. 
For example, on May 8, 2020, he shared a heartwarming picture alongside his wife where she was proudly sporting a beautiful baby bump with Gates wrapping his hands tight around his spouse. 
The beautiful picture was a picture-perfect definition of two parents' excitement before having a kid. 
Although Synyster has not followed on his wife's pregnancy to his social media followers, they now probably might have given birth to their third child. 
Gates often adds pictures with his gorgeous spouse without any captions, and well, the picture is enough to define the love between the two. So, no captions are needed, really!
Although Synyster has kept his newborn away from his social media, his other son and daughter have made appearances on their famous father's Instagram. 
His son, Nicolangelo Saint James Haner, was born back in 2017, and his daughter, Monroe Saint James Haner, was born in 2019. 
Gates, back in 2017, shared a picture with his son and wished Christmas to his fellow followers.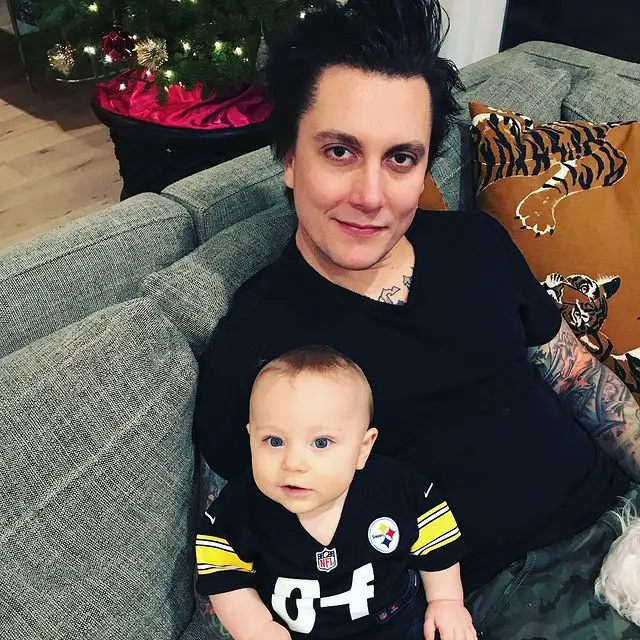 Synyster Gates With His Son (2017) (Source - Instagram)
Similarly, back in Christmas of 2020, he shared a picture of his daughter playing around with their Christmas tree, and that picture is simply adorable. 
It seems like Gates does know how to give the perfect Christmas present to his followers. Talking about presents, life has rewarded him with a present that shall not be comparable to anything in this world, his family. 
Gates now accompanies a happy married life alongside his wife and his children, all the while setting new landmarks and high ground on his professional career.