Entertainment
Does T'Nia Miller Have a Partner Post "Ugly Divorce"?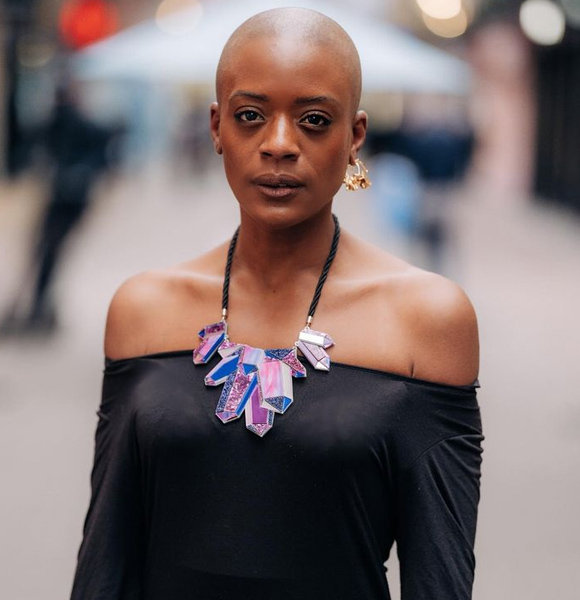 T'Nia Miller gained further prominence in her career when 'The Haunting of Bly Manor' was released in 2020. The range of emotions she showed in the show could have been only performed by those who were gifted. 
Now, as her new venture, 'Foundation,' is out, people are curious to know what life has been like for her and if she has any partner or a husband for that matter.
T'Nia Miller's Partner
Her inexplicable acting to portray the role that she was given on the Netflix series was bang on! and oh, were we all hooked!
Her diversifying range is purely a flair that she holds exclusively. From her solemn media presence to restrained character, Miller has always made people curious about her life.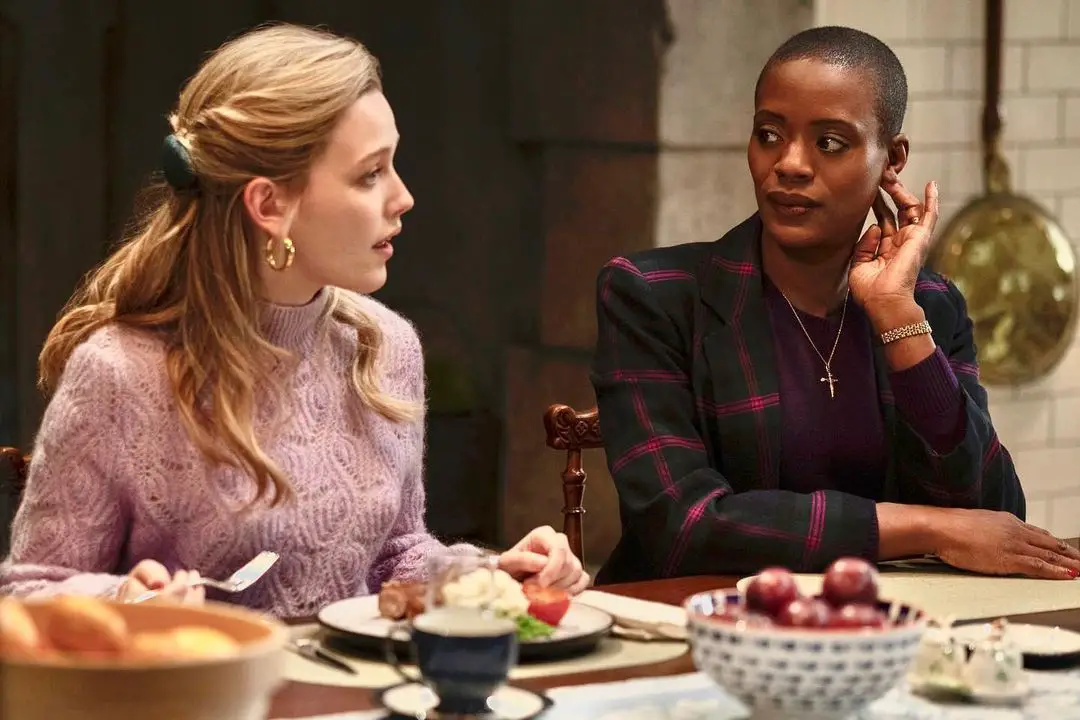 T'Nia Miller in one of the scenes from The Haunting of Bly Manor (Source- Instagram) 
So is there a special someone that makes this supremely skillful artist's world go round?
Well, not a husband or a partner, but she has two blessings that are a godsend. We are talking about her two kids, that she has kept away from the reach of media. 
Her kids were born from her marriage to her ex-husband. Once married, T'Nia's life with her husband was not as smooth sailing as she might have hoped for it to be. 
It has been reported that she had an "ugly split" with her husband. During her university, when she was in her 20's, she was already a mother to her two kids, divorced from her husband, and had a mortgage load. 
Experiencing distress in her life fairly young, Miller eventually found strength within herself as she started accepting herself and who she actually was. 
It was not a boyfriend she looked for in a relationship, or let's say it was not exactly who T'Nia was. 
This beyond par beauty is an openly gay woman who has dated women ever since her divorce. 
An Openly Gay Actress 
Miller, who appeared in 'Foundation'  in 2021, is actually into women, and she has found partners in them ever since her divorce. 
She came out to her mother when she was dating a woman. It was an experience that she describes as, 
"It's just about me having really good friendships and beauty in my life,"
She further added, 
"That was it. We never had more of a conversation than that. If she had any issues, they were hers to deal with, not mine. She knew that. She's a very educated, very well-read woman. For her, coming to terms with it was easy."
Miller is a strong woman, and this statement right above is a testament to that.
Come rain or shine, She knows what she wants, and she also knows that her personal life is her's and if it bugs anyone, then it is up to them to deal with it. 
More Inspiring Stories: Find Out How Journalist Kevin Newman Reacted After his Son Alex Came Out as Gay!
She also went ahead to touch on how she never saw people like her (hinting at the lack of inclusivity in the industry) growing up in the business, and so she "sort of denied it and pushed it back."
Further discussing her married life with her ex-husband, she went ahead to share, 
"But by the time he started being an arsehole I realised: I have two kids, I'm a little older and I don't give a shit about social pressure, so I'm going to start dating women. It was really that simple."
As clear as her conscience is, she denied succumbing to anything negative in her life, and well as of now, she undoubtedly is a lot happier now in life. 
While it was hard initially in the industry, she now has overcome all of it and lets her work speak for itself. 
And it speaks volumes, always!
The mother of two was seen in two movies back in 2021, 'La Fortune' and 'Foundation.' As of today (2022), she has been filming for her next venture, 'The Peripheral.'