Entertainment
Teddy Swims Has Not Struggled For Money For The First Time In His Life
Teddy Swims reveals how he is not struggling for money for the first time in his life during an exclusive interview.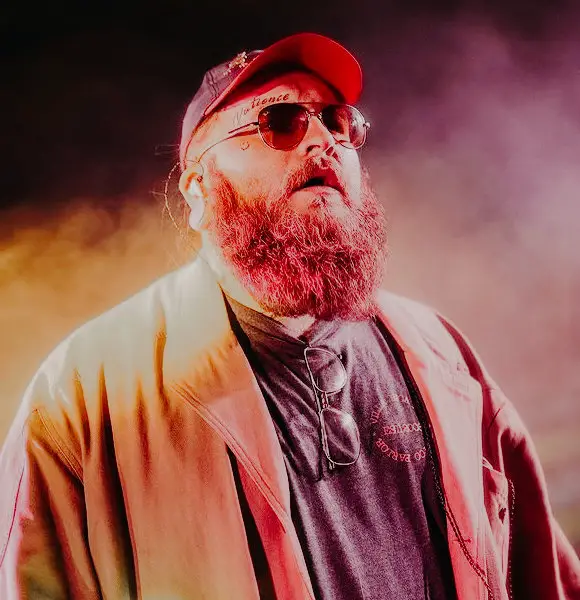 Teddy Swims has grown out of his past troubles and has become quite successful on his career. 
"For the first time in my life, I'm not struggling for money," says the American singer and YouTuber in an interview. 
Grown Over Time
On August 2020, the American singer sat down in an interview with American Songwriter and talked about how his life has developed over the years. 
He expressed how he used to be broke, but times have changed for the better, and now he can buy all the things he could not afford in the past. 
He also talked about his new single named "Broke," which carries the essence of his rough times. 
Caption- Teddy Swims's Broke Music Video
He says, 
 "So, in a sense, I am living the life of [this song], but the song itself is about blowing all that money. I haven't had the real chance to blow money. Since I've had money, I've made nothing but responsible decisions with it and tried to build my business. In shooting the video, I'll finally get the chance to blow a little bit of it senselessly on silly things." 
The singer also revealed how the production of his music also changed as his financial situation progressed. 
Concluding his interview with the magazine, he credits his family and friends for being complacent with him and supporting his vision throughout his journey. 
Although times have been well for the singer now, his confusing dating history and decisions in the past have not always been all-so-well. 
Women In Teddy's Life
On a Tweet made on October 4th, 2016, Swims unveiled that his wife left him and clarified his relationship status. 
Shading his wife directly, he tweeted, 

Teddy Swims Twitter Post About His Wife Leaving Him (Source- Twitter)
Following the tweet, he also wrote how he would spend the following months of the year alone and wouldn't date anyone. 
A year later, Swims announced his new relationship after he directly addressed a woman as his wife. On December 17, 2017, he tagged Lauren Carter and wrote, "I love my wife." 

Teddy Swims Tweet About His Wife (Source- Twitter)
Carter seems to be a private person, as her Twitter account is private. Thus, all the details about her remain concealed. 
The American singer seemed to be very much in love at the time as the 28-year-old dedicated a YouTube video titled "For Robin" to Lauren via Twitter. 

It looks like Twitter is his best place to express his love. 
However, his tweets for his wife stopped appearing after March 16, 2018.
Well, did they break up? Unfortunately, there is no answer to that question as his Tweets are still prevalent. However, the question still arises as on April 4th, he tweeted again, claiming Sabrina Claudio as his wife.

It is hard to know if Swims is still in a relationship, as it has been a long time since he was tweeted his possible partner. 
Who Is Teddy Swims?  
Teddy Swims is an Atlanta native American singer who has garnered massive attention from the public after releasing covers of classics by Marvin Gaye, Billie Eilish, and Shania Twain. 
Although he is known for making the amazing cover of mainstream artists, he has released his own original songs loved by most. 
The Atlanta native's original songs like "My Bad" and "Broke" have over a million views on his YouTube channel. 
With over 1.9 million subscribers on his YouTube channel, it has been his main source of platform for his music. 
He recently released his new song "Bed on Fire" four months ago, which has over 3 million views on YouTube.