Celebs
Valentina Sampaio Shares Her Hardships And Rocky Journey to Success
Valentina Sampaio shares the story of her struggles & hardships before and after her gender surgery plus how she felt as a child.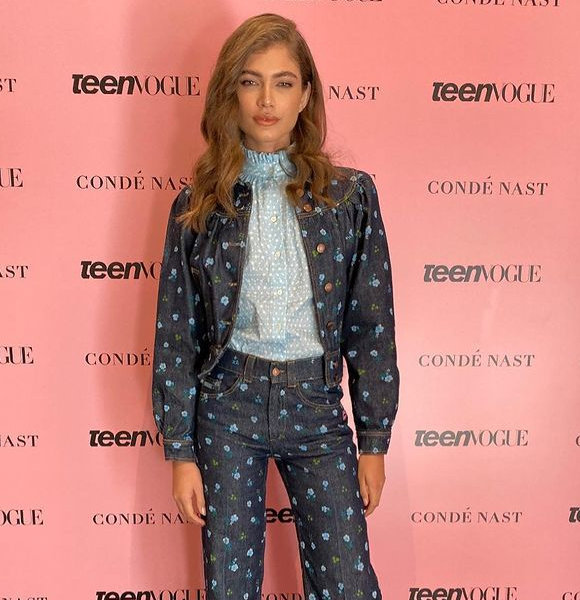 More power to Valentina Sampaio, a model who found courage within herself to fight society's stereotypes and just be her. 
Valentina Sampaio might be addressed as a transgender model, but that is not her only identity. She is a figure that has ruled the fashion world all the while inspiring billions. 
Valentina Sampaio's Journey Before Surgery  
Sampaio was born in a different body, a one in which she hardly felt comfortable. Now coming to 2021, she is the first transgender model to make it to the cover of French Vogue.
This Brazilian beauty, in fact, does not like using the words such as transsexual, transgender, or the "LGBT," while it might represent something; Valentina believes that each individual represents themselves, all equally normal.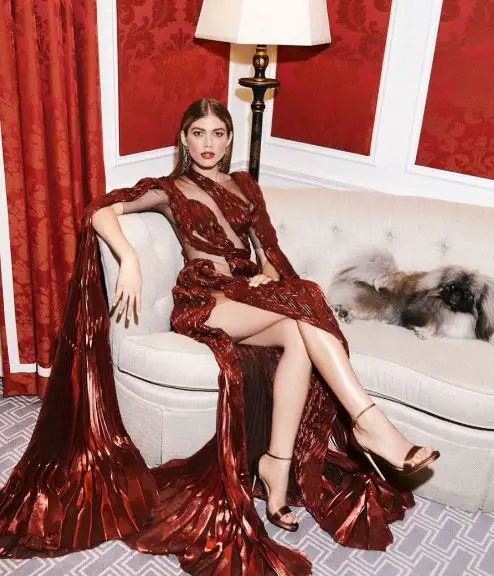 Valentina Sampaio's Met Gala Look (Source Instagram) 
"Juan is Juan, Maria is Maria and Valentina is Valentina,"
She said while also addressing that she wanted to fight for a "better world." Sampaio also forwards her gratitude to her parents for raising her in a household where she was comfortable and expressing herself even when she was a little boy as a child; she "felt like a little girl."
More Trans Representation: Transgender Actress Candis Cayne Bio, Age, Dating Status Now
To our readers: Transgender people are those who identify themselves as the gender opposite to that they were 'born' with. 
With respect to Valentina and her beliefs, we would like to humbly apologize if we introduced herself with tags that she might not be comfortable with. 
Born in Ceara, Brazil, Insider reports that she was eight years old when a psychologist identified her as transgender, but it was not until she reached the age of 12, she started introducing herself with the name Valentina. 
Sampaio, who has graced the carpet of many fashion events to the Met Gala, had to face her fair share of problems to find her foot in the industry. 
Valentina Sampaio's Struggles 
"Even when people wanted to work with me, they would be prejudiced or scared of hiring a trans woman,"
Sampaio, who graced the cover of Vogue France in 2017 and appeared in Sports Illustrated's Swimsuit Issue in 2020, reflected on the way she was treated in the industry before she went big. 
Further, Sampaio was featured in the Victoria Secret's podcast named "VS Voices," where she talked about how she was "fired and humiliated" by a brand after they found out she was transgender. 
Although she did not name the brand, she did add, 
"Being fired and humiliated on set that day was traumatizing, but it was also what led the fire within me to overcome my personal heartache," 
Valentina is one of the integral past of Victora Secret's new initiative named VS Collective, where they have replaced the ever so famous Victoria's Secret Angles to feature women who have empowered millions. 
As per HindustanTimes, Sampaio underwent gender surgery or sex reassignment surgery in 2014. Before her surgery, she was known as an 'androgynous model,' who walked in many prestigious runway shows like Vogue Paris, Jean Paul Gaultier, and many more. 
Even though many challenges were thrown at her along the way, she took them strong-headed and came out stronger as ever from it. 
By now, she has graced the cover of Vogue, Harper's Bazaar, Marie Claire, and many such prestigious fashion magazines. 
The journey to access indeed wasn't easy for this 24-year old; however, now she is well known to be one of the most sought-after models.