Entertainment
Vanessa Bell Calloway and Her Husband Share a Love That's Forever Young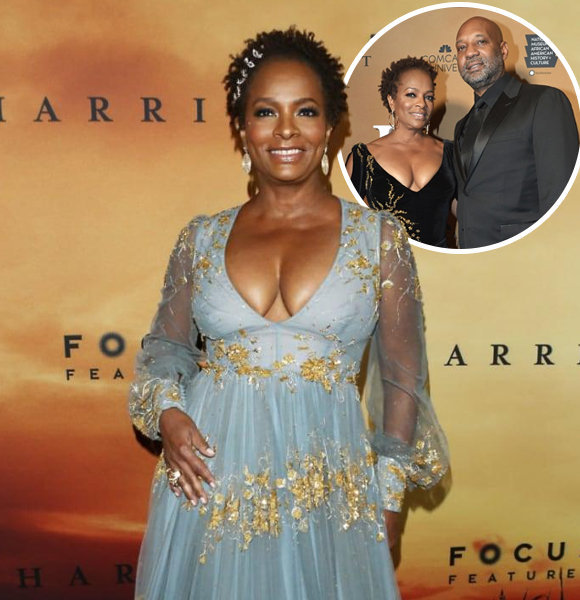 Vanessa Bell Calloway has graced the screens since the 80s and has left an impressionable mark on the viewers who still fondly remember her work.
While her image as Princess Imani Izzi or Denise Preston might still be fresh in the viewer's mind, Vanessa has taken on new phases of her life with her husband.
Moreover, she has also experienced the joy of becoming a mother and shares a wonderful family with her partner.
Vanessa Bell Calloway's Husband and Children
Vanessa is married to her husband, anesthesiologist Anthony Calloway. They said their vows in 1988, and over three decades later, they're surrounded by love in their family. 
Vanessa and her husband have two daughters together, Ashley Calloway and Alexandra Calloway. Her daughters are all grown up now and resemble the same beauty as their mother. 
A little friction is expected between couples who have been together for a long time. In the case of Vanessa and her husband, they've been together for over 33 years, but the two are in love like their wedding was just yesterday.
Also see: Noel Gugliemi Shares What Impressed Him about His Wife
Moreover, it seems like their honeymoon still has not ended yet. Vanessa and Anthony are frequently going on vacations and trips together. They also keep us updated with amazing pictures from their outings.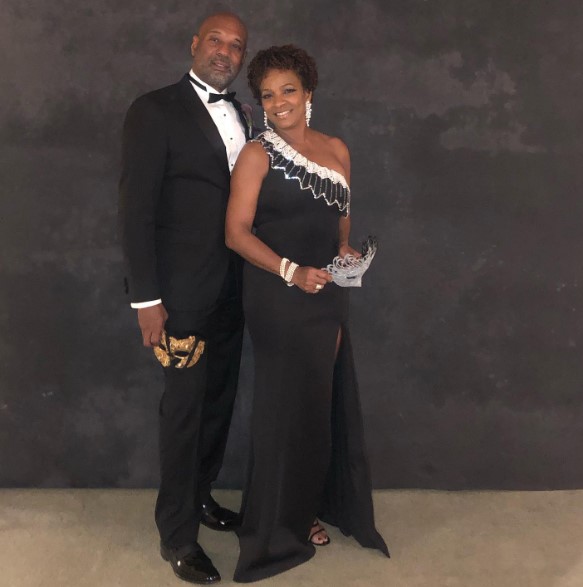 Vanessa Bell Calloway with her Husband (Source Instagram)
Similarly, the couple doesn't shy away from proclaiming their love for each other as well. 
"Happy Anniversary to Us," wrote Vanessa in a post featuring a video slideshow of pictures of their journey as lovers from their wedding day to parenthood.
"Today September 3rd 1988 I married my soulmate and we still having fun!!! Thanks @bowcal for always keeping me real, holding down our family, supporting me, keeping us moving through whatever and still making me laugh," she added.
Finally, she ended the caption with a message that couldn't be more romantic. "I love you more today then I did 33 year's ago and that's a good thing!!! May God continue to bless our union and our family." she wrote.
Undoubtedly, things are going great for Vanessa and her husband. Let's hear it from herself about the secrets to a pleasant marital life. She explained,
You've got to understand that love changes. And if you can't change with love, you're going to get in trouble at some point.
"When you first meet, it's insatiable. Then when kids come, it's different. It changes. That's why it's important to be your own person and do your own things. But then there's a point where you find your partner irresistible again," she added.
Moreover, she also shares an amazing bond with her two daughters, Ashley and Alexandra.
You might like: Does Eric Szmanda Have a Wife? What's His Net Worth?
Apart from being an actress, Vanessa is also a superb dancer. Her kids have followed into the same passion, and the mother-daughter trio even perform together. 
The love for her kids is evident, and they rightfully call her the best mom ever. Her youngest, Alexandra, expressed her appreciation towards her mother in her birthday post.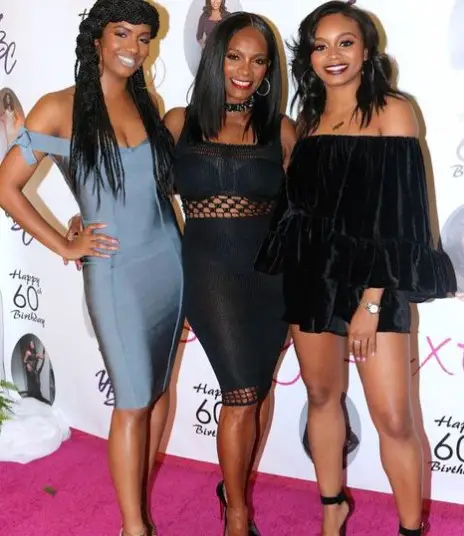 Vanessa Bell Calloway and Her Daughters (Source: Instagram)
"Happy sexysixty birthday to my QUEEN! Your bday weekend was amazing (as expected). Thankful for all that you do for our family and friends! I have the best mom ever! Make this year a great one," she wrote.
To be honest, we still can't believe that Vanessa is in her sixties. She still appears radiant and gorgeous, and she's still got the moves.
You can still see her on screen in movies and TV shows such as 'This Is Us,' 'The Devil You Know,' and many others.