Entertainment
Vegan Gains Says Not Having Children Is "Spectacular"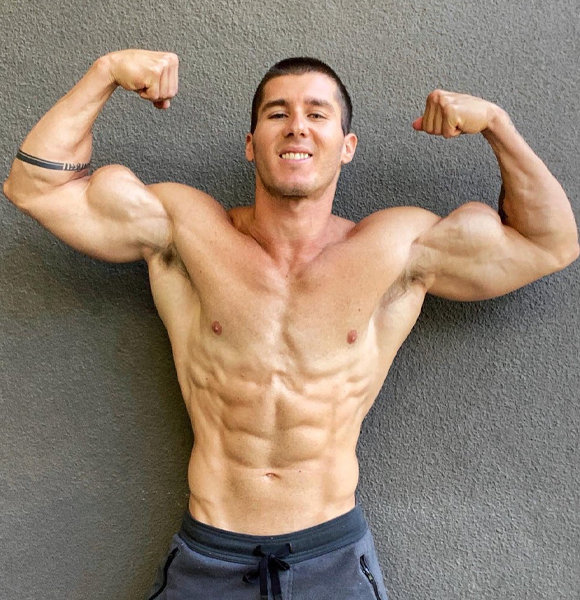 "You know there is an alternative to having children, its called not having children because its ... spectacular."
This was Richard's aka Vegan Gains statement back in 2017. Richard and his partner sat down for a YouTube video (now deleted) and discussed the cons of having children.
The whole context of their video was in light of their experience in a restaurant where the pair gets into a fight with their parents.
Richard explains how their kids were screaming and were causing a disturbance in the restaurant, and when they asked them to keep their babies quiet, they got in a fight with the parents.
Pair Hates Children?
Since the original video was deleted, the whole story was explained by another YouTuber named Unnatural Vegan. On a video titled "Vegan Gains, this is not normal," the creator explains and contradicts the statements made by the pair on the video.
In the video, Richard's partner Jasmine proceeds to tell parents that they should not "do that to their kids." She says,
"Dont do that to your kids, they are not asking you to bring them into the ... world."
Unnatural Vegan's Response Video To Vegan Gain's Video
To which Unnatural Vegan actually agrees that the rate of unplanned pregnancy should decrease, but she also points out another statement where she says,
"Even if the child wasn't planned that doesn't mean that they cannot grow up or have a good life or even have a good childhood... I wasnt planned but i still had a good childhood and i still felt loved and i am not mad at my parents for bringing me into this world.. "
Eventually, Jasmine asks as to why parents feel "self entitled"  to "breed." She further points out that vegans should be more aware of the stuff happening in the world and that it is selfish of them to bring a child into the world.
In another video titled "Happily Married Without Children" Richard, expressed his hate towards children. Vegans Gains even went on to say how he hates children and that he wanted to smash babies to a pulp on a pavement.
Yikes!
Jasmine Gains and Vegan Gains are a married couple, and they actually share babies together.
Proud Parents?
Well, the pair actually do not share children together, but they own two fur babies whom they consider as their children.
Jasmine is fond of her fur babies, and her Instagram account is a testament to it. Her Instagram account is filled with pictures of her dog and a cat.
In the same video where the pair voiced their opinion of being against having babies, Jasmine can be seen holding their dog.
"We do sort of have a baby but they are kind of less maintainance."
Richard explains on the video.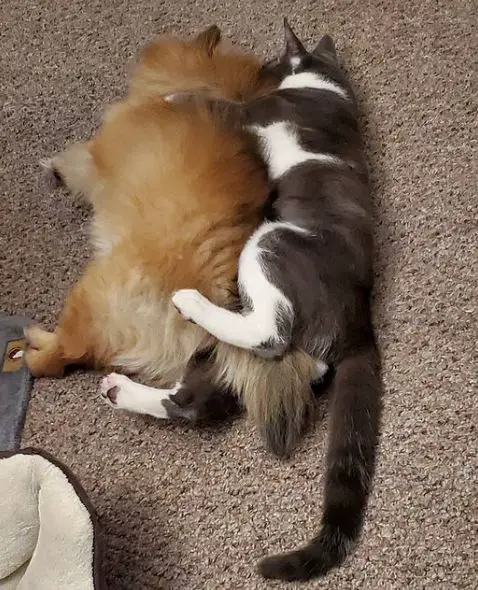 Vegan Gains And His Wife's Two Fur Babies
His statement was followed by his wife, where she agrees with her husband and adds,
"I want to spend my time devoted to animals and helping them, I dont wanna waste my time through a child's adopting."
On Feb 3, 2016, he uploaded a video titled "How I Fell in Love," where he explained how his relationship started and shared how Jasmine was the one to approach him first. Further, he said that he was traveling to Belgium to marry his fiance.
It seems like the two found a perfect match in each other, and now they are happily married.
More On Vegan Gains
Originally born as Richard Burgess, he is a Canadian vegan educator and YouTuber who started his YouTube journey back in 2014.
Standing tall on a height of 6'3, he is 30 years of age as of 2021. Burgess's birthday falls on June 26.
Like Richard, his wife also has a YouTube channel where she makes playthrough videos of different video games. She has accumulated about 8k subscribers whereas, Richard stands at a YouTube count of 331k subscribers (2021).
Going by Jasmine's Twitter bio, she has an only fans account. It is also reported that he has had a vasectomy.
As of now, he is back to uploading his daily YouTube content on his YouTube channel.