Music
Vinnie Vincent's Tragedy Of Losing An Ex-Wife. What Happened?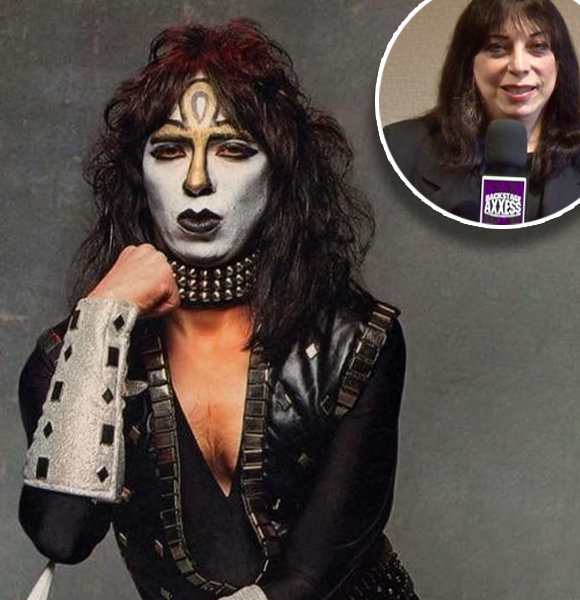 The world recognizes Vinnie Vincent's legacy as a famous American guitarist and a member of the rock band Kiss. But while he was on a ride to success, the turmoil he faced in his personal life turned his life upside down.
Although his accomplishments will never go unnoticed, a peek into his family life with previous wives and daughters will make things more apparent. 
Vinnie Vincent's Ex-Wifes & Daughters
Vincent's professional front has been all glorious, ranking one after another achievement to his name, which only uplifted his success every time. 
However, his relationships have seen the most tragedies one can only imagine going through. Vincent endeavored on his first marital journey with AnnMarie Cusano, with whom he shares twin daughters.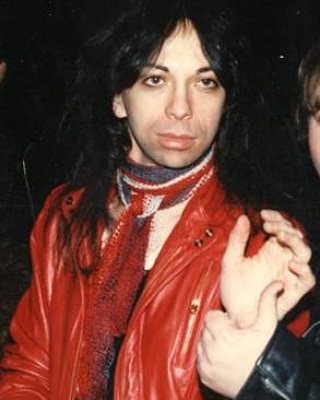 Vinnie Vincent's Throwback Picture As Posted By A Fan Page (Source Instagram)
However, the relationship soon started to wear off, and the pair decided to separate. Sadly, the tragedy did not stop there as AnnMarie was shortly murdered at the hands of Gregory McArthur. 
The year of happening of the unfortunate incident was 1998, after the divorce of Vincent when AnnMarie was reportedly missing. The case opened when their daughters gave vital information regarding their mother's disappearance four days later. 
In hopes of their mother's return, the daughters kept many details to themselves, but on what would have been their mother's 43rd birthday, their daughters decided that it was time to say something. 
And so they did. 
I didn't want to embarrass my mother if she was coming back
Said Elizabeth Cusano on why she hid her mother's employment of being in an escort service. But, as per the daughters, AnnMarie opted to work to support her two daughters financially. 
The daughters were born in 1982, so they were already adults when the horrific incident occurred. Nevertheless, Gregory was arrested by the police on Sept 2, 2000, and was put on trial. 
However, the court later freed McArthur of the murder charges as the jury "wasn't convinced."
As per reports by BlabberMouth, McArthur did kidnap AnnMarie, but he kept his side of the story unchanged, one where he was robbed by drug dealers who had killed AnnMarie and "dumped him on top of her body."
Vincent's ex-wife, however, got justice a few years after her sad demise in 2003 when McArthur was sentenced to 60 years in prison. 
It is unimaginable to think what AnnMarie's side of the family went through, including her children, but the family powered through the tragedies and stood strong through it all. 
It indeed was hard for Vincent as well, as he had already started a new chapter during that time. He married his second wife, Daine Kero, in 1996. 
The grief of the loss of his first wife was like a heavy bed of rock laid upon Vincent, but little did he know another tragedy would follow in his life when he had just started getting comfortable with his life. 
Similar Stories: Was MJ Murdered? Paris Jackson Opens Up about her Father's Death in an Interview
Sadly, the leader of Vincent Invasion (his band) had to endure another loss when his wife of 18 years passed away because of complications due to alcoholism. 
Although backed by profound professional success, Vincent went through an unimaginable amount of situations that tested him every step of the way. Known as "The Ankh Warrior," his legacy screams of his success that echos through the hefty net worth he has accumulated throughout his long-standing career. 
Vinnie Vincent's Net Worth 
Despite the struggle he has had in his personal life, the guitarist's outstanding career accomplishments always shine through.
He is an American guitarist and songwriter known for being a former band member of the super-popular rock band "Kiss." He, later on, started his band named "Vinnie Vincent Invasion."
The Lick It Up Song By The Kiss
After being active for more than two decades, Vinnie decided to take a break in 1997 and only made his return two decades later in 2018, appearing at Atlanta Kiss Expo in Jnauary. 
More On Rock Band Members: Joe Perry, Regaining Strength From Illness, Will Be Back on Stage Soon
Vincent has gone silent once again, but his music still plays loud all over. From the sale of his songs and concerts, it is certain that the Kiss band member entertains a net worth of millions.