Sports
A Real Shooting Guard OF Basketball, Exploring Doron Perkins Career Highlights
There are a lot of athletes in every sport that stands out. They do not have to be someone as great as a major league player, but they can be a minor league player as well. While talking about some of the biggest underrated players in minor leagues, the name of a basketball player, Doron Perkins cannot be missed. Learn all about his career and find out the highlights of it below.
Doron Perkins is an incredibly talented player who has had one hell of a career. If you are searching for the highlights of his career than you have come to the right place. Know all about his career highlights, other important parts of his career and much more below.
More Insight Of His Entire Career:
'Doron Perkins' has been quite a famous name in the world of European basketball for a long time. All that is known about him is that he is a prized player in the Turkish league. Many of you must remember him after his excellent performance in the final 3 minutes of the game against Galatasaray that gave his team a crucial win earlier in the season. His game might have gone downhill afterward in the season but what is one bad season for a man with the history full of glory.
His Career Highlights:
He is currently playing for the team, Yesilgiresun Belediye in the Turkish Basketball Superleague (TBSL). He plays as a point guard or a shooting guard for his team. He has played with the top dogs all over the world. He has had numerous career highlights in his 11-year long career.
He was the MVP of the Japanese league in 2006, Belgian League in 2008, Israeli League in 2009, two times consecutive 'Defensive Player of The Year' in 2010 and 2011 and also has received the title of European league champion in 2013.
Awards and Honor:
Perkins has added more titles to his awards and achievements beside his career highlights. He had played college basketball for two years under Santa Clara Bronchos at Santa Clara University whereby he led the team to become the All-West Coast Conference (WCC)'s first team, twice and led the most number of steals in 2003-2004 and 2004-2005.
He also became the champion and assisted leader of Japanese league in 2006, and  Belgian league in 2008. He dominated the Israeli league as the steals leader in 2009, Israeli league champion in 2011 and two times consecutive Israeli Cup champions in 2010 and 2011.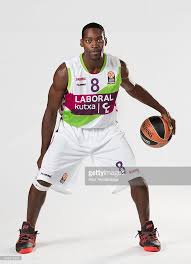 Source: zonadostres.com
Fatal Injury:
He had also given a great comeback at the time when he suffered an injury to the knee during the European League play-offs of 2011. He had been given the prognosis of 9-month recovery and rehabilitation from the surgery.
In early February 2012, he returned to the court joining the Italian team, Cantù after nearly a year long break. He awed everyone that season by finishing the game with 12 points, 7rebounds, five assists, and two steals.
During the Israeli league of 2010-2011 when he was playing for the defending champions Maccabi Tel Aviv, he earned the nickname "who if not" due to his uncanny knack for coming up with loose balls, and for the way the Hebrew speaking game announcers constantly used the phrase, "who if not, Doron Perkins".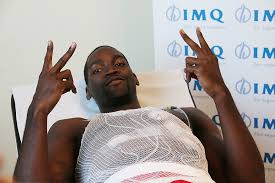 Source: court-side.com
Doron's Short Bio:
Doron Perkins was born on May 6, 1983, in Anchorage, Australia. He played basketball in college from Santa Clara University for Santa Clara Broncos for two years in the WCC.