Sports
Angel McCoughtry Amazes Us With Splendid Salary and Net Worth: Dating with a Lesbian Partner. Married?
She will entertain you with spell-binding skills and techniques to accumulate points on the court. She will reverberate around you with the revolting voices as a proud lesbian off-the-court.
Either way, this spectacular American basketball player, Angel McCoughtry, never fails to amaze you with her inspiring personality.
Coming out of the closet:
"Yes we been discriminated against! We lost friends ! Family members are upset! They said i disgraced my religion! One thing i do know is that LOVE is a great feeling! My last overseas team threatened my job if i didnt write a fake letter on social media saying my relationship was a lie. But all i know,Love is a great feeling! I understand we all judge and its in human nature , but the more i speak to God i never feel judgement from the man upstairs even tho he has all power too! He tells me to fall, learn,and grow because thats life. But to always keep my heart pure and believe totally in him. All i know love is a great feeling and GOD is Love."
McCoughtry came out of the closet in April 2015, with aforementioned caption in her Instagram photo with her girlfriend. She also came up with the issues like harassment and discrimination in professionalism regarding their gender, which has been hidden for long. She received loads of plaudits for this bold action and was warmly welcomed.
The couple has been in open relation ever since:
Who is her Fiance?
As you must have already guessed by now that she never had a boyfriend, her fiancee undoubtedly is a girl.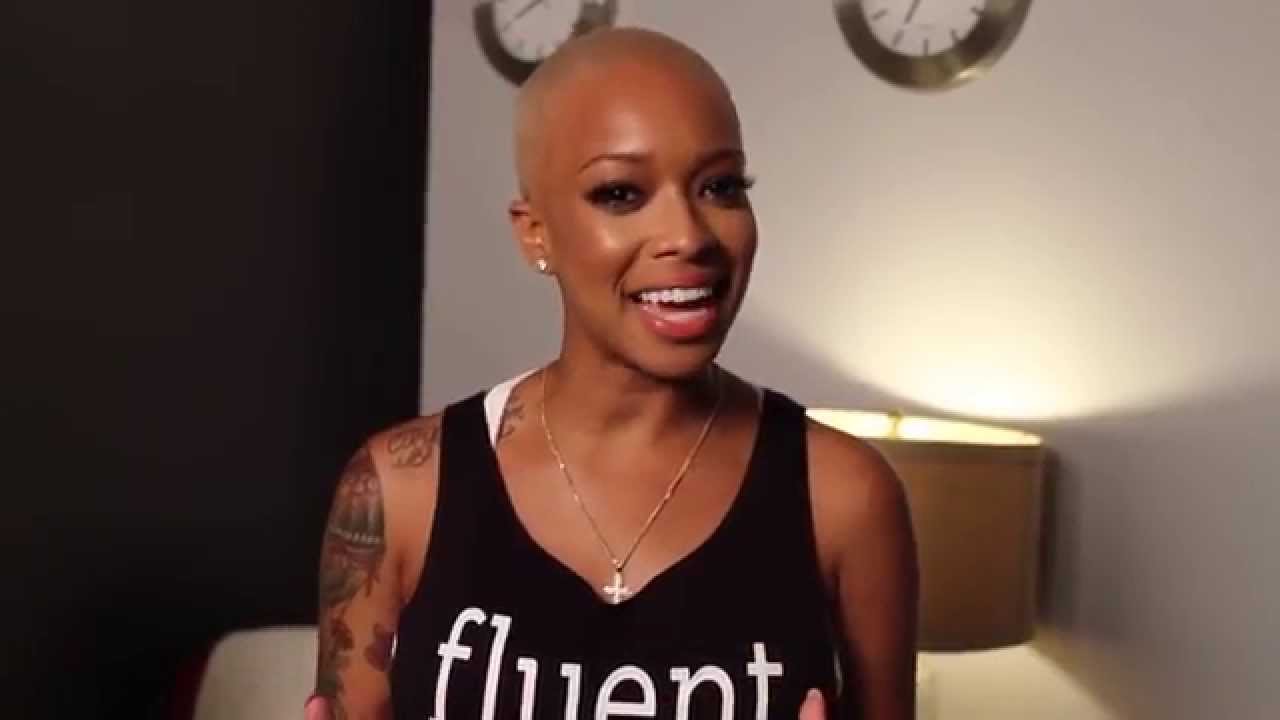 Caption: Brande Elise is a reputed name when it comes to acting industry and social media blogging.
Source: ytmig.com
She happened to be her longtime friend Brande Elise. Elise is a budding actress and a social media blogger. Following their first encounter through a mutual friend, Angel took an interest on Elise and scored an interview on her blog.
And that would spark their relation as they commence dating, "I started liking and commenting on a couple of pictures and I guess she took notice and decided to dm me telling me about her blog. It was about why people come to Atlanta since a lot of people who stay here aren't from here. So I did the interview and it was this weird energy lol, and after that, we hung out every day and been together ever since."
They apparently got engaged in Turkey surrounded by her teammates which will remain confidential until a documentary video gets posted on YouTube in November. They were also witnessed together evaluating their fashion taste on January's episode of Say Yes To The Dress.
Marriage and future plans?
MCCoughtry also hinted about tying the knot after Olympics through EffYeahMark, ""Because it's an Olympic year we decided that we were going to do it after the Olympics this fall."
With second Olympics and marriage lining up, she is going to have a hectic schedule to catch this fall.
How much does McCoughtry earn?
McCoughtry deservingly ranks among the most paid female athletes in the WNBA. She earned the yearly salary of $180000 as per the reports of 2015. At the moment, she boasts the net worth of $1080000 with the market value of $2700000.
Such earning for a twenty-nine-year-old definitely means a splendid accomplishment.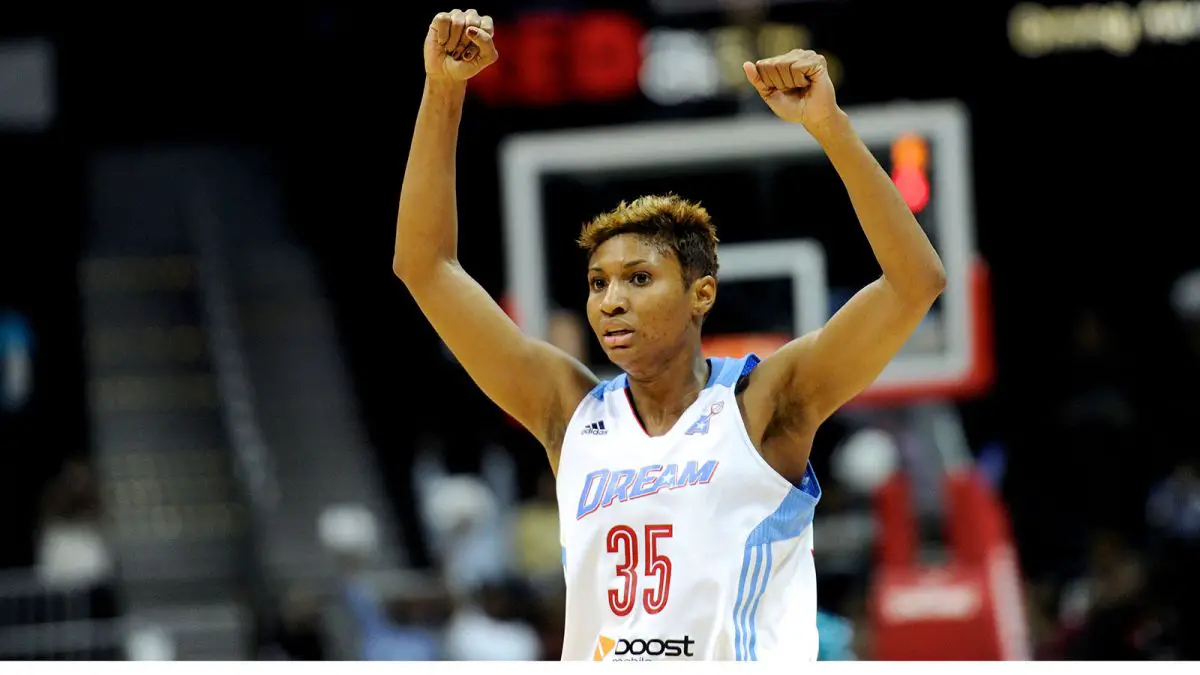 Caption: Angel McCoughtry ranks among the top when it comes to basketball
Source: fsssta.com
The on-court Superstar:
Standing 6 foot 1 inches tall, McCoughtry comes from Baltimore neighborhood. Prior to breaking into a glorious collegiate career in Louisville, she attained her high school education from Saint Frances academy and The Patterson School. She got into WNBA's radar when she ran a route breaking all sorts of statistical records, including most steals, most points in the game, most points in a season. The WNBA side Atlanta Dream couldn't resist their temptation of signing the All-American.
This would prove to be one of the finest steps that club ever took as Angel grabbed Rookie of the year honor of 2009. She followed the blistering start with performances that earned her All-Defensive Teams selection for every year. Angel has bared her clothes for ESPN body issue as well.
McCoughtry was the significant component of US squad that clinched gold in the 2012 London Olympics and FIBA World Championship 2010.
This momentum, however, won't be slowing anytime soon.