Sports
Basketball Player Sylvia Fowles: Neither Married nor Dating a Boyfriend, Where is She Now?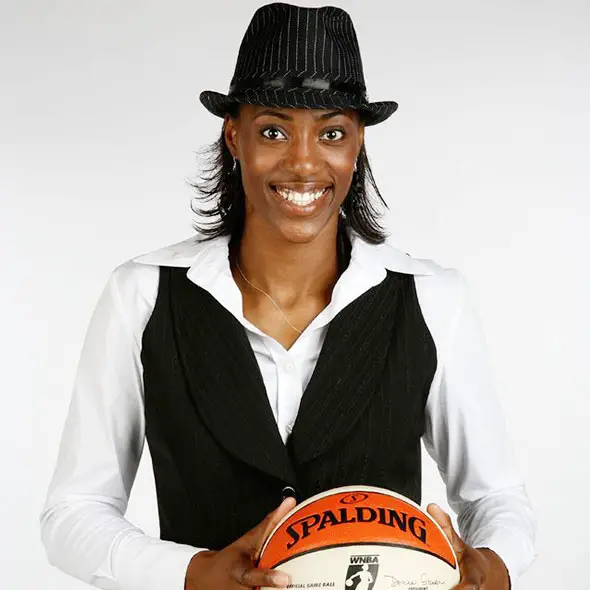 Basketball Player Sylvia Fowles: Neither Married nor Dating a Boyfriend, Where is She Now?
Sports
She is 6ft 6 inches. She is designed to play basketball. She is none other than Sylvia Fowles, an American veteran professional basketball player.
Fowles has one of the distinguished careers in WNBA. And why not? She's won it all WNBA Championship, WNBA Finals MVP and also an Olympic gold medal. But what about her husband or boyfriend?
Is she Dating, Boyfriend? Or Married?
There are no records of Fowles getting married. There is no information about Fowles dating someone or any boyfriends. Well, she might be very determined about her future. After all, she is the three-time Olympic gold medalist.
Her views towards Gay/Lesbian!
She also spoke about gays and lesbians and showed her support towards them in an interview she gave to windycitymediagroup.com back on May 9, 2013, where she said;
"My thing is, you are who you are—and people just have to deal with it,"
she further added;
"I don't feel people should have to hide who they are, and we should love them for who they are, and then make them feel comfortable. I think it was a good thing that [Collins] came out."
Being openly gay in the WNBA is not a big deal among women, "because we don't care," about others' orientation, she also said in the same statement
"At the end of the day, if that's who you are and you don't cross any boundaries or disrespect me, then I don't care what you do [in your personal life.]"
Fowles Olympics run! 
"If you asked me two years ago how long I'd play, I probably would have said two years," Fowles said to advocate.com on August of 2016.
"My health is good, and I still love playing basketball. I'm not ready to put an expiration date on my career — not yet."
This is not the only statement made by Fowles, but it shows pure dedication and will power towards the game. It is the statement made by a U.S. women's national team player who teams won the sixth straight gold medal at the Summer Olympics.
Fowles who is 6-foot-6 provided the U.S national team what she did in 2008 and 2012 and 2016: her length and skill.
The 2008 Beijing Olympics bid farewell for another veteran player: Lisa Leslie. But in Beijing Olympics, Fowles led the charge of U.S. team scoring (13.4 points per game) and rebounding (8.4).
In 2012 London Olympics, Fowles averaged 6.0 points and 3.6 rebounds although she battled with some injuries. She was confident ahead of Rio Olympics and talked to the advocate in August 2016.
"Everybody brings their skills to this team, and that's what makes it as special as it is. It's a blessing to go to the Olympics for the third time. I don't take it granted. Most of us on this team have been in the USA Basketball system since we were in high school. We have a lot of years invested, and we know the expectations are high. Winning another gold medal means everything to us."
Fowles scored 15 points and pulled down seven rebounds in the 121-56 rout of Senegal to open pool play in Rio Olympics. Moreover, she added 12 points and four rebounds in a 103-63 win over Spain. All in all her average was 11.8 points 6.7 rebounds and 0.5 assists.
Jersey to be retired!
LSU Hall of Fame Committee has approved the retirement of the jersey of American women's basketball player as well as three-time Olympic gold medalist Sylvia Fowles.The jersey of legendary player will be retired by LSU in a ceremony before a Lady Tigers' game during the 2017-18 season in the Pete Maravich Assembly Center.
The No. 34 worn by Fowles will now join the No. 33 jersey worn by Seimone Augustus as the retired jerseys in the LSU women's basketball program. LSU Vice Chancellor and Director of Athletics Joe Alleva said:
"Sylvia Fowles is a woman of great influence and compassion who has brought worldwide recognition to our university and to our state. Her impact has been felt not only through her achievements as a basketball player but also in her philanthropic work for young people. We are thrilled to honor her legacy by retiring her jersey in the Maravich Center."
Moreover, Sylvia Fowles has no plans to retire from the WNBA soon, but she was ecstatic to hear that her jersey number 34 is being retired at Louisiana State. Fowles said to The Summitt following a Lynx practice session:
"I actually started dancing in a little room. The first person I called was my mom. She was overjoyed. It was very exciting and very humbling at the same time."
Sylvia Fowle's Short Bio: 
Sylvia Shaqueria Fowles (born on October 6, 1985) is an American professional basketball player and plays for Minnesota Lynx of the Women's National Basketball Association (WNBA).
Fowles was MVP of the 2015 WNBA Finals which her team Lynx won. Fowles was also drafted 2nd overall by the Chicago Sky in the 2008 WNBA Draft. Her net worth is $1,470,000 and her salary as of 2015 is $210,000.