Sports
Becky Hammon: First ever Female Assistant Coach in NBA History. Girlfriend, Brenda Milano? Or, Boyfriend Tony Parker?
Well, she is the first female full-time assistant coach in NBA history. The 37-year-old South Dakota became the first full-time female coach in the NBA and the first full-time female coach in any of the four major professional sports when she signed for San Antonio Spurs.
Becky broke the trend of hiring only masculine gender as a coach that had been running for decades. Usually, sports franchises avoided women's participation in coaching assignments. The Spurs, as they're known to do miracles, has created an example, though.
"I very much look forward to the addition of Becky Hammon to our staff," Spurs coach Gregg Popovich stated.
"Having observed her working with our team this past season, I'm confident her basketball IQ, work ethic and interpersonal skills will be a great benefit to the Spurs."
Natalie Nakase served as an assistant coach for the Los Angeles Clippers in 2014 but as a part timer. Hammon became the first female full-time assistant coach in whole NBA history after she joined the Spurs before the 2014-15 season on August 5, 2014. She has played 16 seasons in the WNBA and made the All-Star team six times before moving to the Spurs bench upon her retirement.
"Nothing in my life has really ever been easy. I've always been someone who did it uphill," Hammon said. "I'm up for challenges. I'm up for being outside the box, making tough decisions and challenges. ... And I'm a little bit of an adrenaline junkie. Throw those all in there and this was the perfect challenge and opportunity."
Hammon led the Spurs team to the Las Vegas Summer League title on July 20, 2015, and history was created as she became the first female NBA head coach to win a summer league title.
At the 2016 NBA All-Star Game, Hammon became the first woman to be part of an All-Star coaching staff which is the first time in history itself. Hammon became the first female coach to ever be in charge of a Summer League team. Her San Antonio Spurs won the Las Vegas Summer League championship defeating the Phoenix Suns 93-90.
Hammon said after the game,
"It's just a credit to (the players). They found a little bit of a groove with each other and they got it done on the defensive end. Our last two or three games came down to getting defensive stops, so that's the thing I'm most proud of."
Is She has a Girlfriend? Lesbian?
Although nothing has been confirmed officially about Beckey's relationship with Brenda Milano, @Bfiteverywhere, there are speculations that both are together and even married. Becky Hammon's rumored girlfriend Brenda Milano had been photographed with Becky in what seemed like a workout session? But there's a shadow of doubt about it! Milano looks to be Beckey's lesbian partner. But neither they are married nor engaged!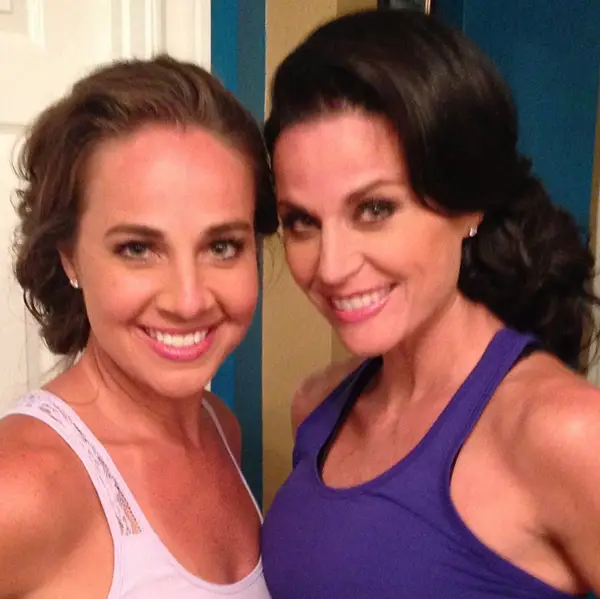 Caption: Becky Hammon and Brenda Milano after a gym workout!
Source: everyjoe.com
About Boyfriend, Husband?
There are lots of speculations about Becky Hammon dating Spurs point guard Tony Parker, @TonyParkNews, who is regarded as a lothario. The reason behind this might be her appointment as new assistant coach of Spurs. But this news is exactly wrong. Axelle Francine and her husband Tony Parker welcomed their child, a baby boy named Liam, into the world on July 29, 2016.
Caption: Becky Hammon Top 10 Career Plays!
Rebecca Lynn "Becky" Hammon (born March 11, 1977) is an assistant coach for the San Antonio Spurs of the National Basketball Association as well as retired professional basketball player. Hammon played for the San Antonio Stars and New York Liberty of the Women's National Basketball Association (WNBA).
Hammon, who was born and grew up in the United States, became a naturalized Russian citizen in 2008 and also has represented the Russian national team in the 2008 and 2012 Olympics. Hammon was awarded the Kim Perrot Sportsmanship Award on August 22, 2014. She was also named ESPN Woman of the Year in 2014.