Sports
Can You Do Bobby Lashley's MMA Workout Training? Talks On WWE Return and Where He Is Now
Can You Do Bobby Lashley's MMA Workout Training? Talks On WWE Return and Where He Is Now. The American professional wrestler, Lashley has a huge fan following who love his body structure bearing unlimited stiffness. It is not just his muscles that are luring; we most probably enjoy him fighting and biffing the opponents down to their defeat. But what is he up to now? Is he still, continuing his career of fights? If yes, will he return to WWE?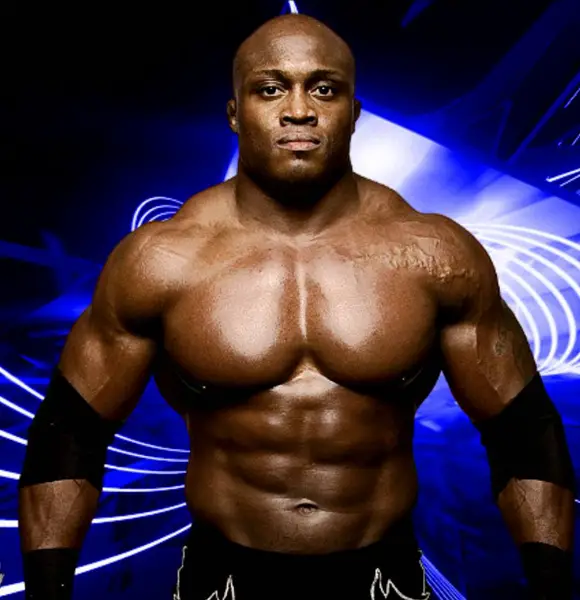 Only a few of us would recognize him when we address the guy by his real name, Franklin Roberto Lashley. But if we call him 'The Dominator,' the case would make an inversion, as there would only be a few of us who would not acknowledge him.
The American professional wrestler, Lashley, has a huge fan following; who loves his unlimited stiffness bearing body structure. It's not just his muscles that are luring; we most probably enjoy him fighting and biffing the opponents down to their defeat.
People began following him passionately since he started fighting in 2004 associating himself with WWE (formerly WWF). During the WWE, he won ECW World Champion, twice, and managed to win the United States Champion, once.
His fighting skills and strength would pin his opponents down, rewarding him with the titles and most importantly, the hearts of people. But what is he up to now? Is he still, continuing his career of fights? If yes, will he return to WWE? Stick around to find out!
Bobby Lashley's MMA Career Highlights:
The debut match of "The Dominator" was a special one, as it was also the Mixed Fighting Alliance (MFA) inaugural event- "There Will Be Blood." The fight was between him and Joshua Franklin at the American Airlines Arena in Miami on December 13, 2008; which he won, just 41 seconds into the first round.
After his first win, up until a match at the event of Strikeforce on August 21, 2010, Bobby fought many fights and kept his victory series alive. The 2010 fight was against Chad Griggs, who won the game in the second round, resulting Lashley to be taken off on a stretcher due to dehydration.
However, Lashley bags the record of all wins besides only two losses. His first defeat was registered against Chad, while the other was against James Thompson. In total, the American Top Team fighter has an excellent MMA record with 15 wins and two losses and has never played a draw match.
Bellator MMA and Global Force Wrestling are currently in agreement with Lashley. Bellator MMA signed him in July 2014, while GFC signed him earlier this 2017.
At Slammiversery XV event of Impact Wrestling in Orlando on July 2, Bobby faced Alberto El Patron, eventually losing his Impact Wrestling World Heavyweight Championship title to Alberto.
Caption: Bobby Lashley takes on Alberto El Patron at Slammiversery, Published on Jul 2, 2017.
Well, no any sources have revealed the schedule for Lashleys' next fight. Probably, it will be one of the Bellator MMA's fights.
Apart from the fights, he remembers his past involvement with WWE and TNA, and in response to his plan about WWE return, he smiled and expressed the beauty of WWE.
"All the time. I don't mind it because when you think about it, WWE is the flagship of wrestling. They started it all, we all know that. But, when you look over there, look at all the stars that are over there. They were over here. And that's how it is. I mean, we have quality, and we're going to build up on the people - the quality that we have. I mean, I don't mind the questions. I don't mind it all. I'll talk about WWE."
Furthermore, he hinted on coming back, if the situation favors!
"I'm really happy where I am. I've never been a politics guy in wrestling, I'm just someone who came out and worked. I'm a product of amateur wrestling, and there is no one there to help you with matches or win matches—you have to do it yourself. I love wrestling, and of course WWE is the main stage, but I'm happy to be with TNA. If the right scenario ever came up to return, then it's a possibility, but I am extremely happy where I am right now."
Lashley is a tough competitor for his opponents, as it's not an easy to defeat him. The strength that he possesses is commendable; which takes a lot of hard work to achieve.
If you are interested in watching him during his workout session, then we bring you a short clip of it.
Caption: Bobby Lashley performing an intense workout, Published on May 15, 2016.
The video exhibits the dedication of Bobby towards his career.
Facts Behind Lashley's Secret Family.
The marital life of Bobby Lashley is not a talked-about thing, as he is a victim of multiple breakups. He dated former WWE Diva, Kristal Marshall, and even shared two children with her; a son named Myles Lashley (nine years old) and a daughter named Naomi (six years old).
But the relation didn't last long, resulting them to split; the confirmation of which was made by Kristal via Twitter in April 2010.
Besides the two, Lashley also has a daughter named Kyra, who was born in 2005, from his previous relationship. However, he is yet to reveal the identity of Kyra's mother, disclosing whether she was his wife or just a girlfriend. 
Keep up with us for latest updates on future matches of Bobby Lashley.