Sports
From "Dallas Texans" to US National Team's Captain: Clint Dempsey: Married life, Wife, and Children. Net Worth?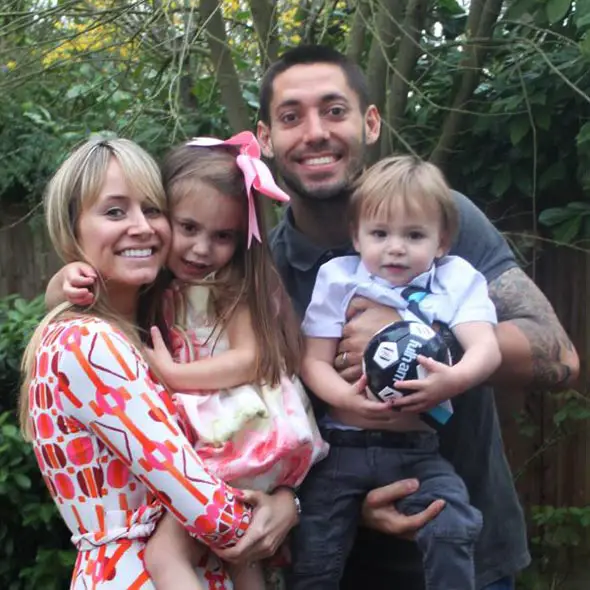 Clinton Drew "Clint" Dempsey is a sensational soccer player who has been running the show for America in the international arena with his new found identity of "The Captain America". From playing with some Hispanic immigrant kids on waste land near his mobile home at Texas to leading the American national team, the journey of Clint Dempsey in nothing less than a fairytale.
Born on March 9, 1983, he grew up in a trailer park based in Nacogdoches, Texas and was introduced to street football, thanks to his siblings and other children of Hispanic immigrants who were his playmates.
Journey from "Dallas Texans" to US National Team's Captain: career history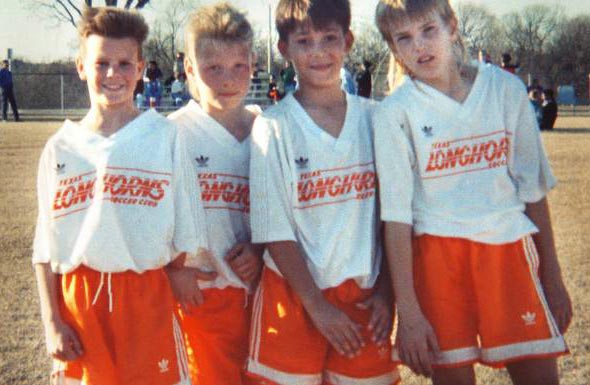 Caption: Clint Dempsey third from left at the age of 10 in Texans
Source: soccerblog.com
He credits Dallas Texans, an elite youth soccer club, for being the first stepping stone in his glorious football career. However, his recruitment with Dallas itself was an interesting turn-around of events. The scouts actually had offered his brother, Ryan, with the tryout. Instead, the young kid Clint, who was juggling the ball in sidelines, lured their attention and was eventually recruited. He was so good at Dallas that parents of his Texan playmates readily assisted him with expenses when he opted to leave football because of financial issues.
Just when he thought his bright days are finally there, another tragedy struck. His sister Jennifer, who was a tennis prodigy herself, died of a brain aneurysm in 1995. Dempsey churned out motivation from the incident and began to pursue his sister's ambitions of tennis through football.
As the captain and high scorer for Texans, he piled one after another achievement to his list and also came out on top playing for Furman University.
His professional career commenced with New England Revolution following his selection in the 2004 MLS Super Draft. He would go on to be the "Rookie of the year" for his heroics to lead Revolution to the Eastern Conference Finals and continue his form for next three seasons, making 84 appearances with 26 goals.
He got his significant break in 2006 with record $4 million worth of transfer to English outfit, Fulham.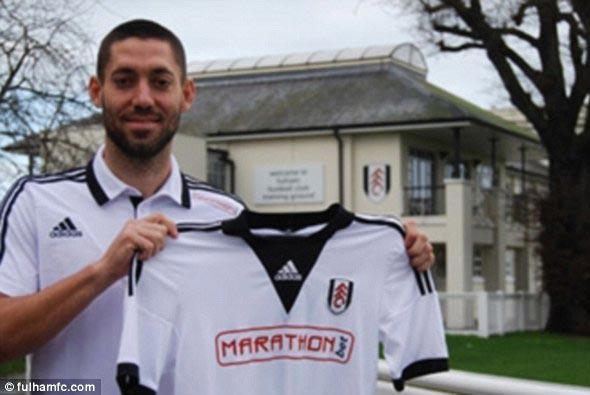 Caption: He was hired by Fulham in 2006 for $4 million
Source: worldsoccertalk.com
His only goal in the debut season rescued his team from relegation. His love story with the Fulham ran for six consecutive seasons with Dempsey voted "The Fulham Player of the Season" in last two and the club's highest scorer for four seasons. He was also the part of the 2009 Europa League squad that marched impressively to the finals only to lose the title to Athletico Madrid in extra time.
He was eventually bought by top fliers Tottenham Hotspur for roughly $9 million making him the highest-paid American player of all time. Despite 7 goals in 37 appearances, he couldn't imprint much of an impression and was consequently sold to Seattle Sounders in 2013 back in MLS on a four-year contract and transfer fee worth of $9 million.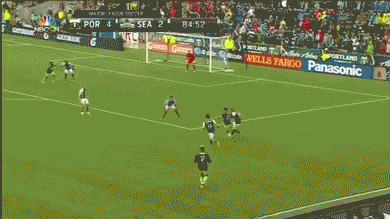 After making just 9 appearances in 2013 season, Seattle loaned him back to his former club Fulham where he played 5 more matches to add to his earlier tally of 227 appearances and 60 goals. In 2014 season, he returned sharpened and notched 17 goals off 31 matches around all competition for Sounders. The midfielder went on to score 10 more goals during the 2015 edition of MLS.
 Starting with the youth squad of USA in the 2003 FIFA World Youth Championship, he marked his senior international debut on November 17, 2004, against Jamaica. He has been in his peak form in his international debut aiding his nation in their 2005 and 2006 CONCACAF Gold Cup triumphs. The second highest American goal scorer in the World cup has been the captain of the national team since 2013 after being handed the armband by Jurgen Klinsmann, the coach of American national team. However, Michael Bradley is trusted with leadership works lately. To this date, he has scored 51 goals for America, including two in ongoing Copa America 2016.
Married life, Wife, Children, Salary and Net Worth
Breaking many hearts thriving to make this football maestro their husband, Dempsey has been tied in the conjugal knot with his wife Bethany Jean Keegan, a model and educational psychologist by profession since nine years.
Caption: Clint and Bethany Dempsey posed together during some Gala they attended
Source: cache2asset.net
Bethany is cited by many as one of the hottest soccer wags. The sizzling beauty has also posed for "Sports Illustrated Swimsuit 2010".
 Following a ceremony held on July 28, 2007, at St. Anthony of Padua Catholic Church, they were pronounced a married couple and has been living with exemplary bond ever since.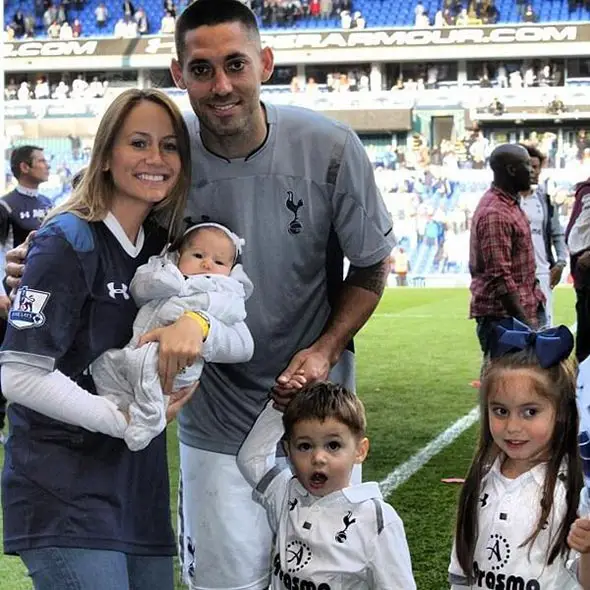 Caption: The couple looks adorable with their children
Source: fabwags.com
They are blessed with four children: sons Clayton and Jackson, daughters Sophia and Elyse. The family currently lives in London.
The highest paid player in Major League Soccer, Dempsey, has the base salary of $4.913 million which amounts to $6695000 with bonuses. This whopping salary along with many endorsements deals contributes to his net worth of $16 million.
To add to the ending note, it seems Clint has already set himself a career after retirement with his singing ability. Boy! He is good at everything.